Commercial / 3rd Quarter 2021
Shi Ban Qiao Mixed-Use Development
September 24, 2021
This schematic design for a large mixed-use development at the centre of Hangzhou's historic Shi Ban Qiao district won the design competition that was a part of the Hangzhou Future City project.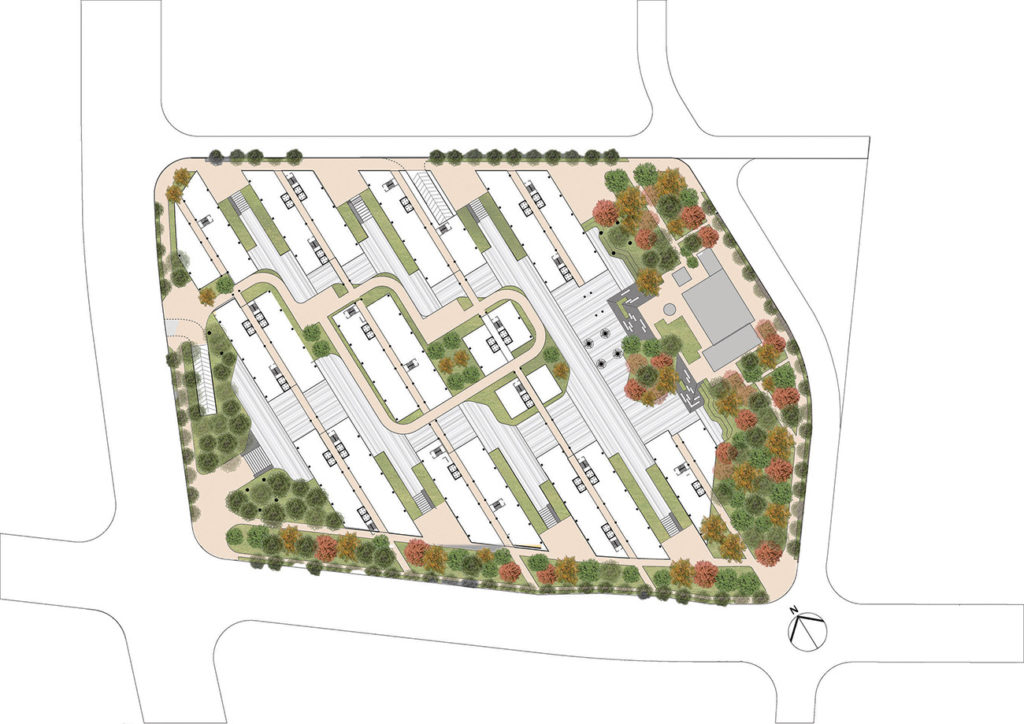 Conceived as a large-scale urban regeneration development, it seeks to transform an area in the old city centre that is in need of an update into a vibrant community that adds to and integrates itself into the new cultural and green belt that runs across the city. It is a prototype that adds density, rejuvenates and elevates the district by the enriching cultural, community and commercial life, integrates ample greenery as well as preserves and adapts a historical landmark.
ECOLOGICAL
The biophilic environment of the rooftop parks and sky terraces offers a healthy and relaxing environment that encourages people to socialise, while also being more aware of the climate crisis, inspiring them to form a closer relationship with nature. Being in an inner-city built-up area, the development adds a significant amount of greenery to the district that will perform valuable ecosystem services and bring biodiversity back into the city.
SOCIAL
The development consists of community and commercial spaces, an activity deck and a sky park, as well as residential units and talent housing. The design takes a holistic approach by integrating the different programmes three- dimensionally in five 'layers', adding density and amenities to the district.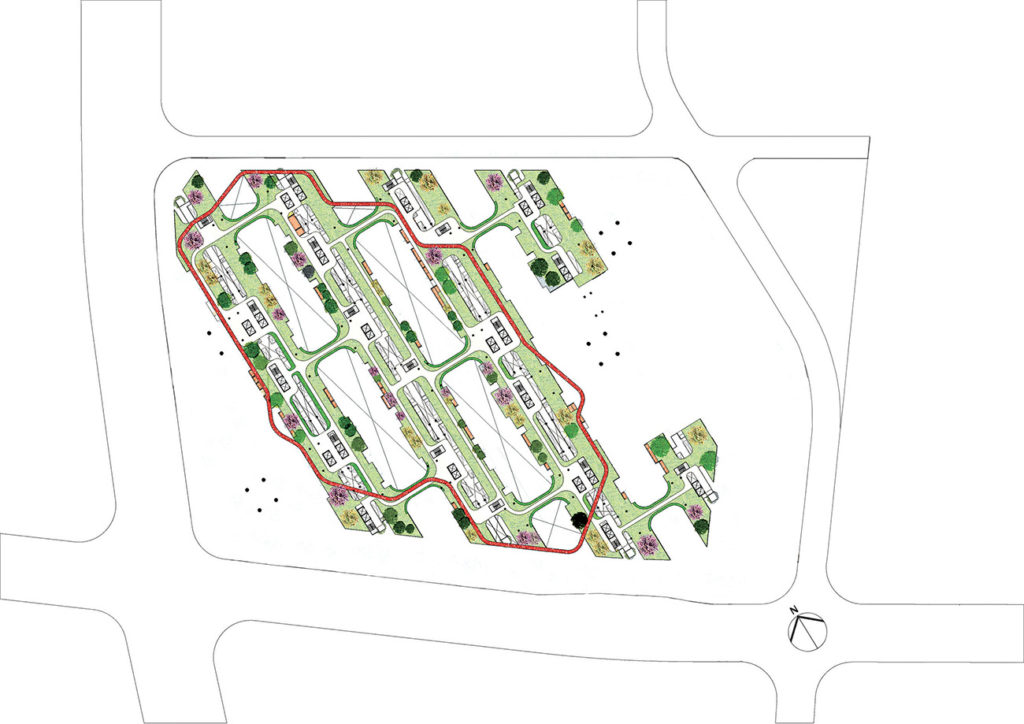 PASSIVE STRATEGIES AND ENERGY
The design uses solar tubes on the south façade (transparent tube-shaped PV panels) to generate energy, supplementing the energy consumption of the building. It also aims to reduce energy consumption by using passive strategies like natural cross ventilation, having winter gardens on the south-facing units (heat retention in winter; semi-outdoor space in summer) and landscaping.
CHALLENGES
The plot's size and height restrictions posed a design challenge in adding density as well as ample community space to the development. These were overcome by how the different programmes were arranged and stacked on top of one another.
[This is an excerpt. Subscribe to the digital edition or hardcopy to read the complete article.]
---
PROJECT DATA
Project Name
Shi Ban Qiao Mixed-Use Development
Location
Shi Ban Qiao District, Hangzhou, China
Status
Schematic Design
Site Area
32,718 square metres
Gross Floor Area
147,231 square metres
Building Height
70 metres (height control)
Client
Hangzhou Municipal People's Government
Architecture Firm
WOHA Architects
Principal Architects
Wong Mun Summ; Richard Hassell
Images/Photos
WOHA Architects
Read more Mixed-Use projects below: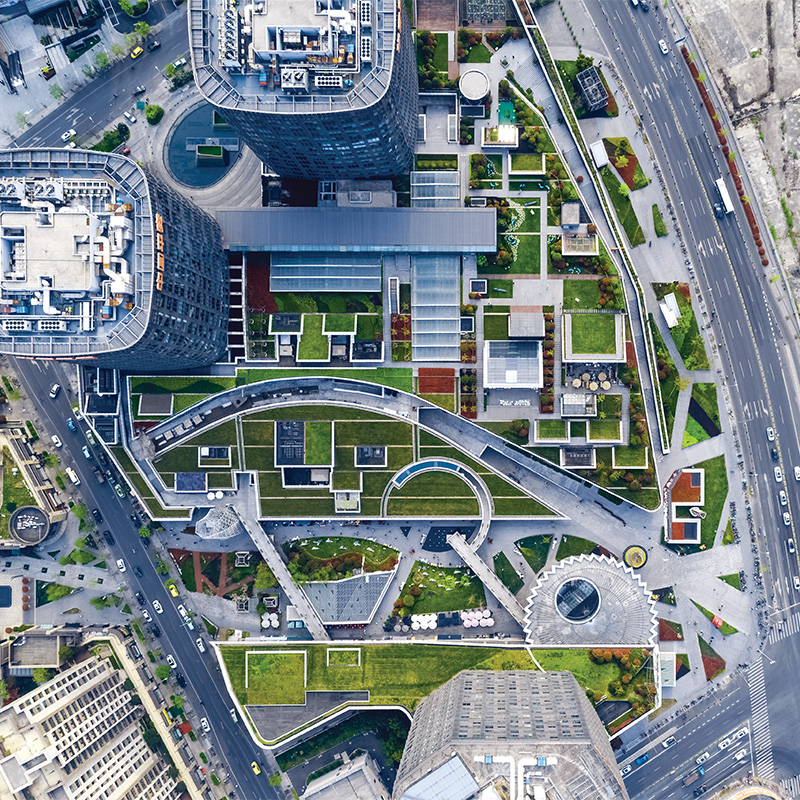 Shanghai Greenland Center | FuturArc
At first glance, one would not think that Shanghai's largest urban park belongs to a shopping mall. The 20,000-square-metre green slope—named Urban Farm—is designed in such a way that the boundaries between the inside and outside have been blurred, creating a lush and spacious arena not only for sho…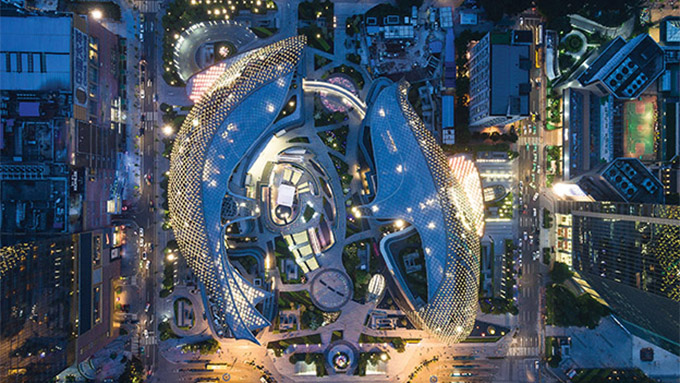 Parc Central | FuturArc
The vision for Parc Central was to create a destination where the community and businesses could mix together in an environment that is rich in character. Located in the Tianhe district along the central axis of Guangzhou, China, the development creates an architectural statement along this focal po…
Previously Published Projects