Commercial / Jan - Feb 2016
Reviving local culture heritage
January 22, 2016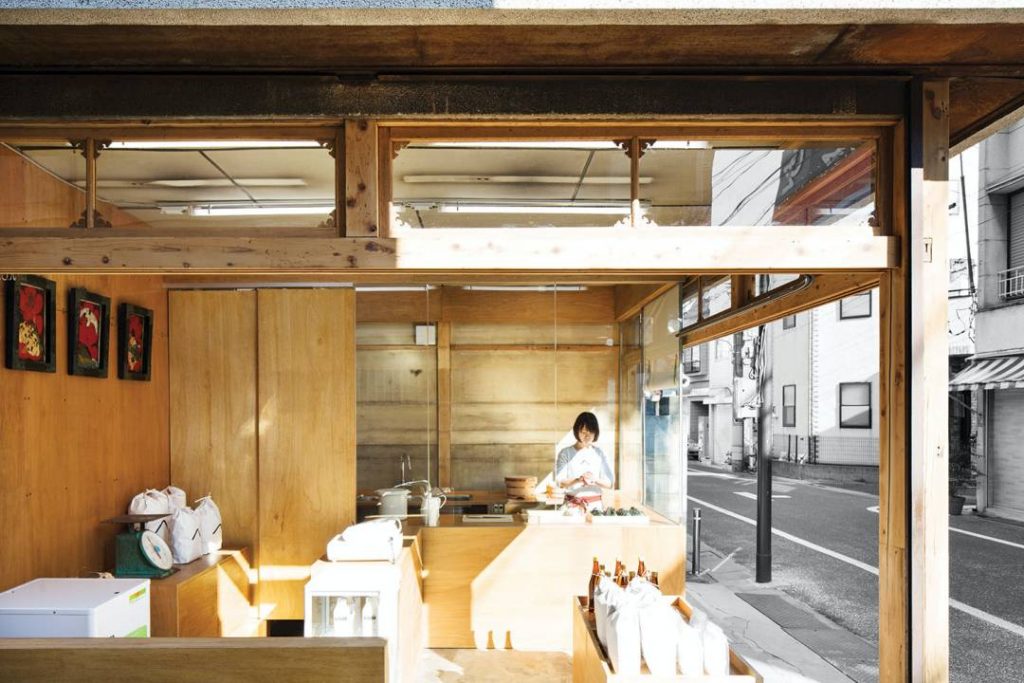 Schemata Architects has completed the refurbishment of two minimalist retail buildings in Tokyo that enhance local character and revitalise the surrounding neighbourhoods. The first is a traditional rice store, while the second is a modern roastery/coffee shop. Both integrate with and serve the needs of the community, while taking into account Green building concepts.
OKOMEYA

The building has a typical layout where the commercial space faces the street and the residence of the owner is located at the back. The shop space is narrow, approximately 16.6 square metres in floor area, which does not allow for a large amount of products to be sold. However, the owner would rather have a modest- sized shop to maintain a one-man staff operation.
BLUE BOTTLE COFFEE KIYOSUMI-SHIRAKAWA ROASTERY & CAFÉ

Blue Bottle Coffee (from Oakland, California) opened their first roastery/café in Tokyo, Japan, to operate as the production base of Blue Bottle Coffee Japan. A former storage building at Kiyosumi-Shirakawa was renovated to accommodate the roastery, café, office, barista training room and pastry factory. 
PROJECT DATA
| | |
| --- | --- |
| Project Name | OKOMEYA |
| Location | Tokyo, Japan |
| Completion Date | December 2014 |
| Site Area | 16.49 square meters |
| Gross Floor Area | 16.49 square meters |
| Client Owner | Owan Ltd. |
| Architects Firms | Schemata Architects |
| Principal Architects | Jo Nagasaka |
| Main Contractor | todo |
| Images/Photos | Kenta Hasegawa; Schemeta Architects |
---
Project Name
Blue Bottle Coffee Kiyosumi_Shrikawa
Location
Tokyo, Japan
Completion Date
October 2014
Site Area
271.72 square meters
Gross Floor Area
543.44 square meters
Client/Owner
Blue Bottle Coffee
Architecture Firm
Schemeta Architects
Principal Architect
Jo Nagasaka
Main Contractors
TANK
Images/Photos
Takumi Ota; Schemata Architects
Previously Published Projects