Social / 2nd Quarter 2021
QurE Quarantine Units for Emergency and Ecology
July 7, 2021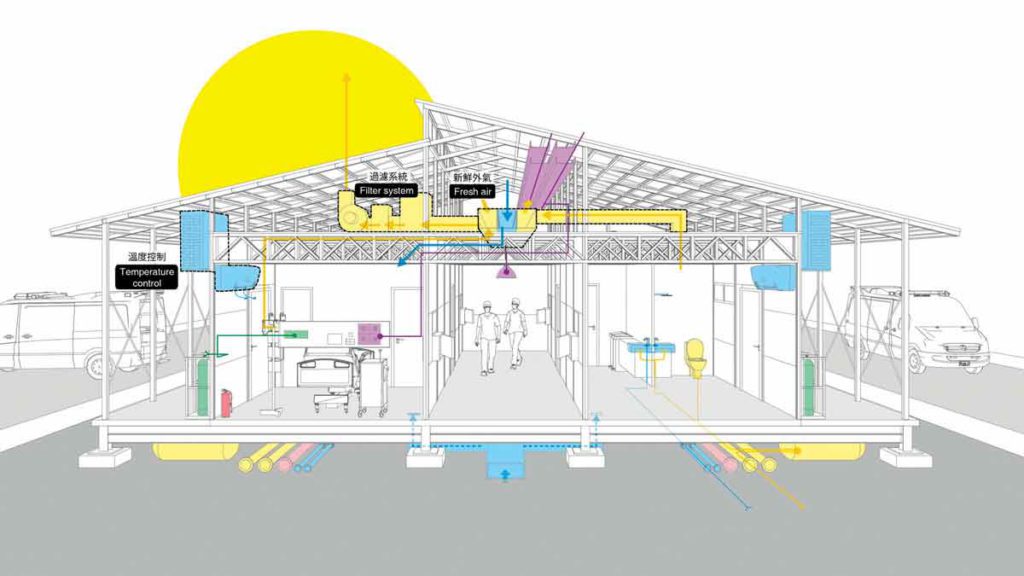 In response to the Covid-19 pandemic situation, BaF has worked together with a group of experts to develop a prototype for a negative pressure isolation ward and examination station for emergency quarantine. This proposal aims to address the lack of wards in hospitals for treatment. The QurE-team was formed to develop this design, which would also be an open source to share with the global community.
The mobile emergency quarantine hospital proposed a few key considerations for the unit to be lightweight, fast, modular, flexible for expansion and reduction, affordable, weatherproof, mobile, safe and secure. The material would be readily available and standardised enough for quick fabrication.
The ceiling spaces and raised floors also accommodate the mechanical, plumbing and medical equipment required for the quarantine unit. The temporary quarantine hospital should be easily transported and efficiently stored. The team considered the post-pandemic situation where all these should be circular. Thus, the system proposed uses a mature building construction technique that can be assembled and disassembled in a short period of time. This will be more sustainable and reduces waste. The QurE could be easily modified and be ready for any emergency, including natural catastrophes, in the future.
Awards for this project in 2020 included the following: Taipei International Design Award – Bronze Award (2020); Taipei International Design Award – Judges' Special Award; Taipei International Design Award – Social Design Award.
PROJECT DATA
Project Name
QurE Quarantine Units for Emergency and Ecology
Location
Tainan, Taiwan ROC
Completion Date
2020
Gross Floor Area
72.9 square metres
Number of Rooms
2 Rooms
Architecture Firm
BaF (Bio-architecture Formosana)
Principal Architects
Ching Hwa Chang; Chin Wei Lee; Pin Wei Kuo
Mock-up Design & Project Coordination
BaF (Bio-architecture Formosana)
Sponsor
BaF Foundation
Main structure
Reiju Construction
QurE Team
National Cheng Kung University; National Cheng Kung University Hospital; Bio-architecture Formosana; TYarchitects; YS SPACEDESIGN
Design Team
Design & innovation: Bio-architecture Formosana (BaF)
Medical consultancy: NCKU Hospital
Master planning, construction & logistics: Bio-architecture Formosana
Visual identity & graphic design: Bio-architecture Formosana; YSDesign
Digital media & animation: Bio-architecture Formosana (BaF)
BIM model: TYarchitects
Structural engineering: NCKU
MEP engineering & ventilation: NCKU; GreenHVAC
Website maintenance: NCKU
Prototype Team
Mock-up design & project coordination: Bio-architecture Formosana (BaF)
Sponsor: BaF Foundation
Main structure, air-conditioner, solar panel: Reiju Construction
Wall Panel, ceiling, lamp, piping, ventilation duct, anteroom sink, door: JiuHan Engineering
Headboard display in the ward, e-care board: E Ink Holdings Inc.
Prefabricated bathroom: Puda Industrial Co., Ltd.
Hospital beds, medical quarantine equipment display: NCKU Hospital
Medical equipment: JieMeng Technology Engineering Co., Ltd.
Exhibition (medical ward): Bioarchitecture Formosana (BaF)
Exhibition (design manual): NCKU
Press Release: NCKU
Images/Photos
BaF
---
Women in Architecture: FuturArc Interview Ching-Hwa Chang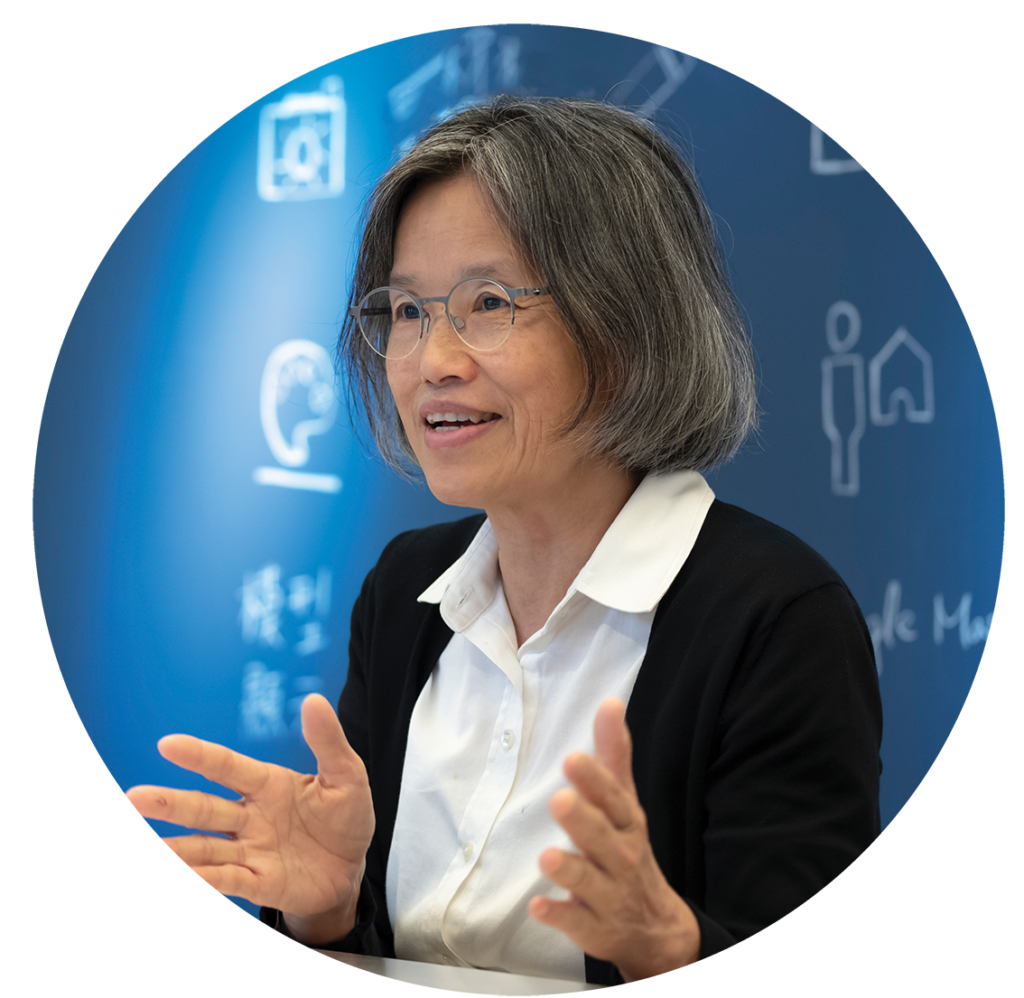 Ching-Hwa Chang is the founding partner and principal architect at Bio-architecture Formosana, one of the leading sustainable architecture practices in Taiwan. In addition to designing award-winning projects across Taiwan, she received the Taiwan Architecture Award in 2007 and 2009, with an honourable mention in 2014. For many years, she has inspired the next generation of architecture students as a professor at the National Cheng Kung University and the National Taiwan University of Science and Technology.
Previously Published Projects