Institutional / May - Jun 2016
New Lawuga School
May 22, 2016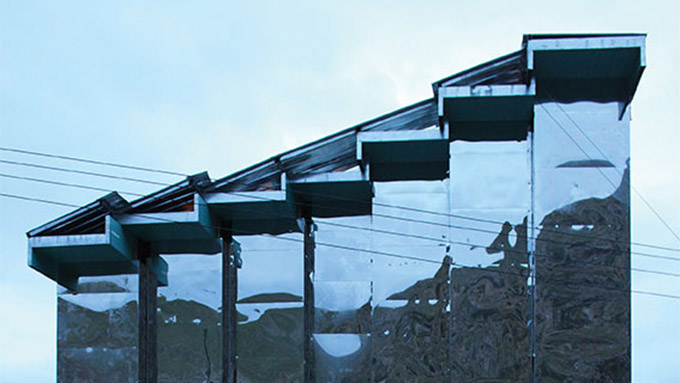 PROJECT BACKGROUND AND CHALLENGES

Lawuga Village is a remote village located in a plateau area. The village school, Lawuga School, serves children from the local minority nomadic families. After an earthquake in 2010, two brick buildings that consisted of classrooms were deemed unsafe. This resulted in the children having lessons in the temporary relief panel houses. The New Lawuga School, completed in August 2015, was put into operation soon after that. This building not only serves as a landmark in the village, but also as a showcase that explores a new possibility for buildings in the plateau.
A generous benefactor committed the architect and his research team to design and supervise the construction of the building. Besides providing a safe and warm study environment for the students, the research team took the New Lawuga School as an opportunity to extend the previous experiences and develop a new architectural system that is capable of adapting to the special plateau climate.
Located at an altitude of 3,900 metres above sea level, the site has a typical plateau climate with prolonged freezing winters and rapid temperature changes in the summer. Structurally, the building must meet considerable demands in terms of snow, wind and earthquake. With a fragile ecological system, thin mountain air, and limited construction period from May to September (because of the inclement weather), a rapid ecological construction method was adopted.
PROJECT DATA
Project Name
New Lawuga School
Location
Lawuga Village, Yushu Autonomous Prefecture, Qinghai Province, China
Completion Date
20 August 2015
Site Area
110.382 square metres
Gross Floor Area
210.382 square metres
Number of Rooms
5
Building Height
8.5 metres
Client/Owner
Chen Bixia
Architecture Firm
Architecture Integrity and Innovation Association, The Chinese University of Hong Kong
Principal Architect
Zhu Jingxiang
Mechanical & Electrical Engineer
Qinghai Changsheng Construction Limited
Civil & Structural Engineer
Qinghai Changsheng Construction Limited
Images/Photos
Lau Hing Ching; Architecture Integrity and Innovation Association, The Chinese University of Hong Kong
Previously Published Projects