Institutional, Online Exclusive Feature / 2020
MRN Kindergarten and Nursery
March 3, 2020
Situated amidst the rural fields on the foothills of Mount Kirishima in Miyakonojo, Miyazaki, Japan, this local pre-school often welcomes children who's parents were once students here themselves. Taking inspiration from this, the design theme for this institution is connection.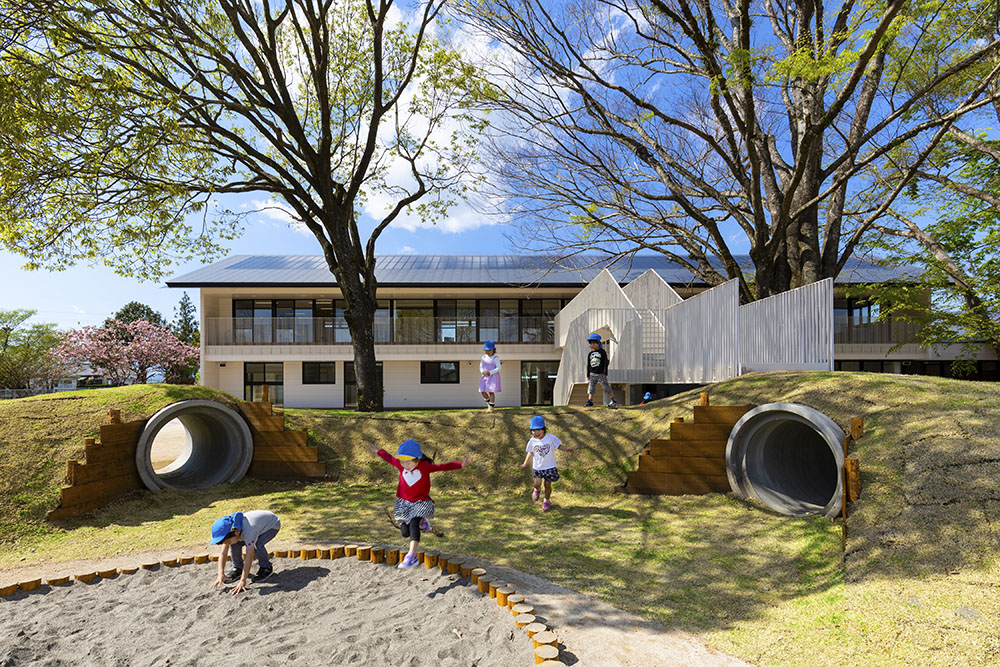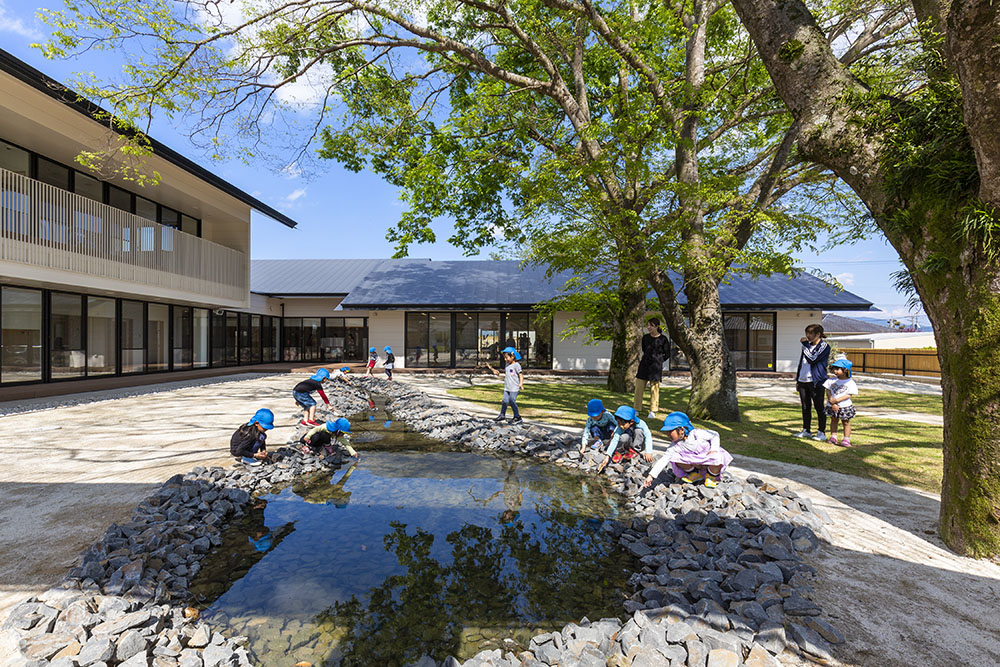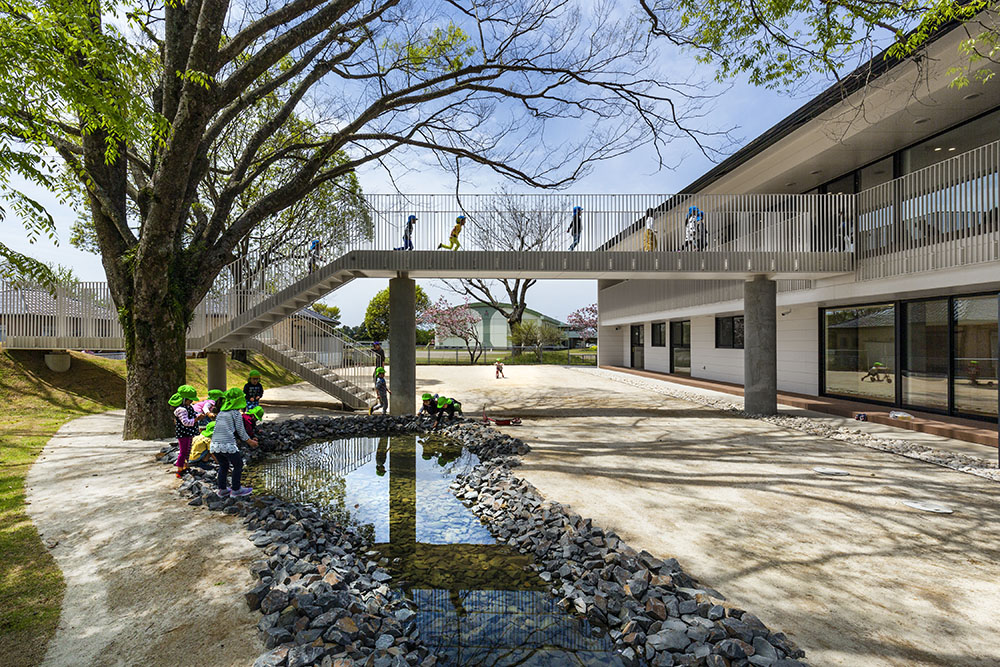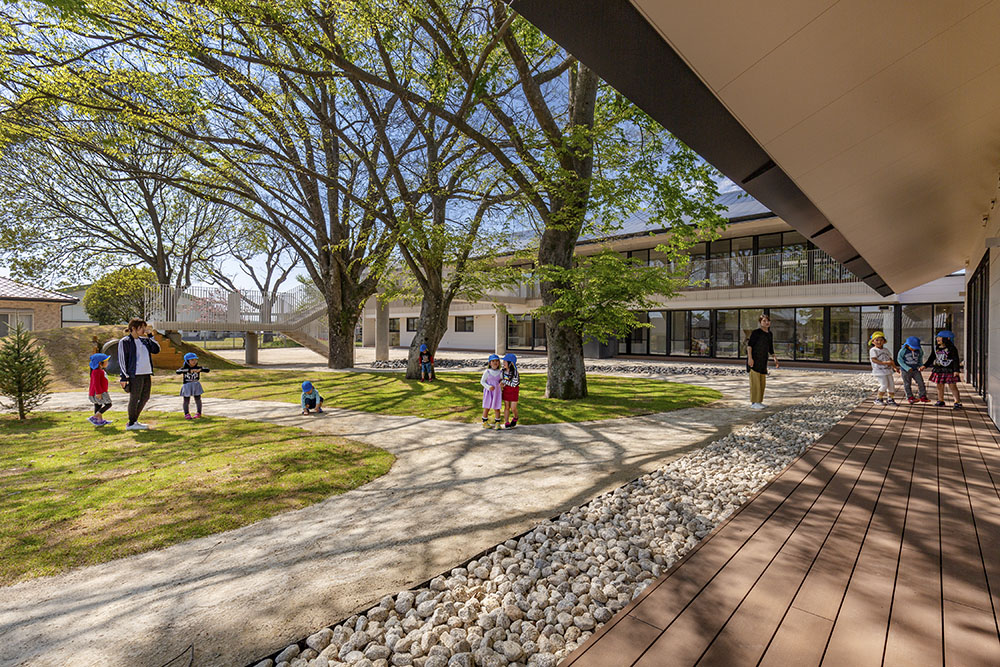 The existing building was expanded and renovated several times in the past 30 years, but it was still nowhere close to the ideal environment that the architects envisioned for the upbringing of children in today's requirements. So, after the demolition of the old building, the design of the new building was formulated by defining the areas meant for different purposes such as learning, playing, eating, exercising, etc.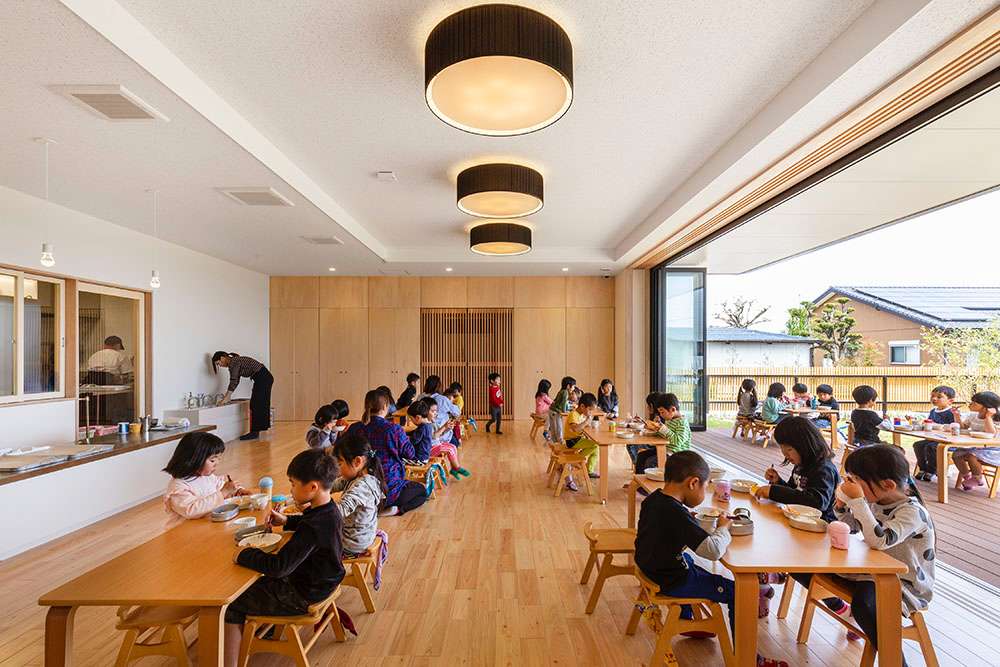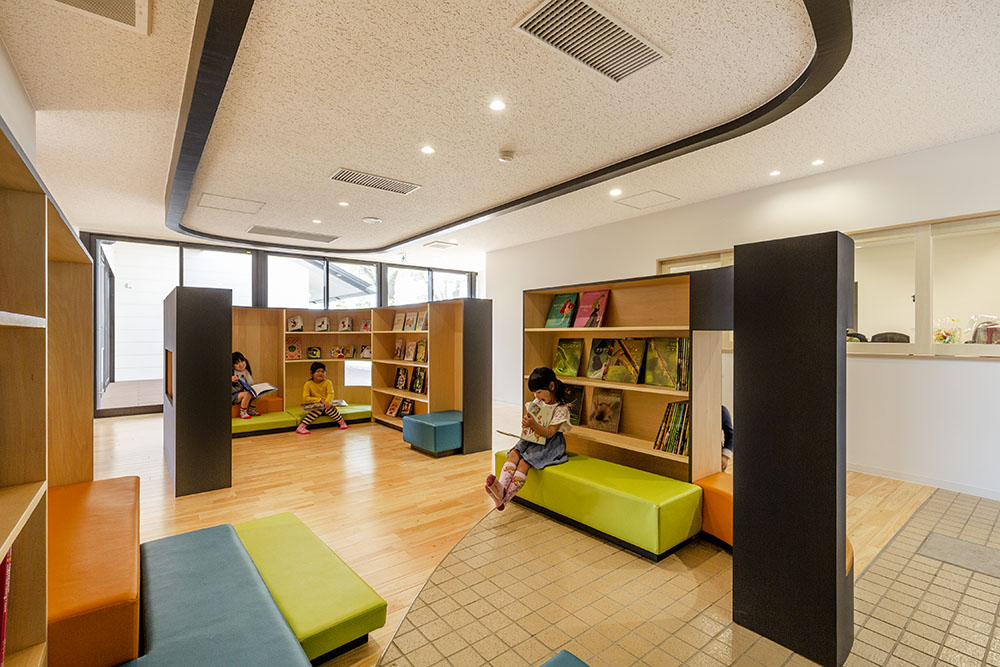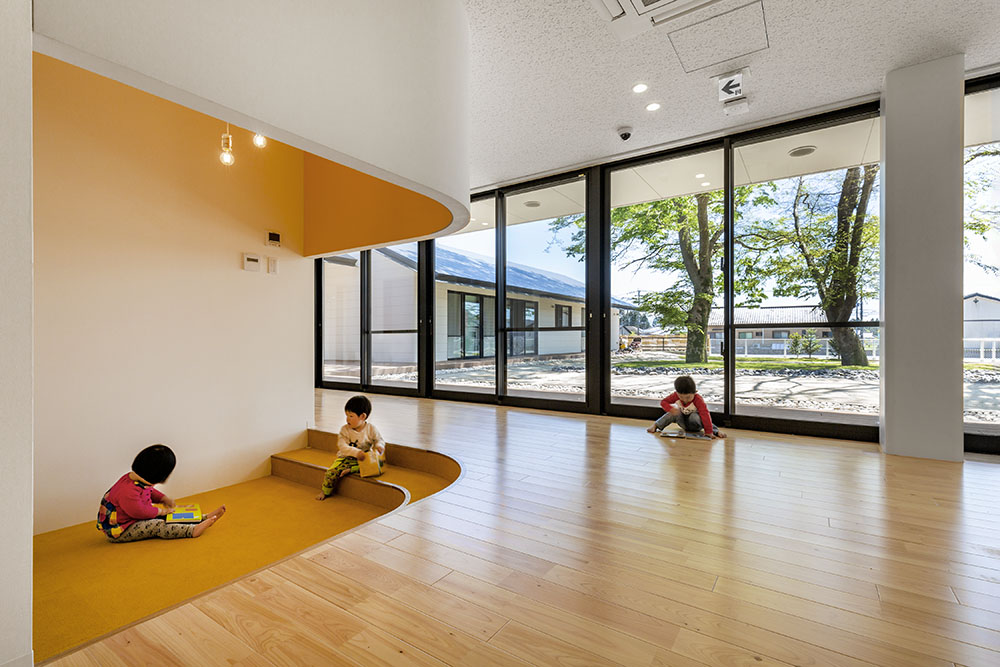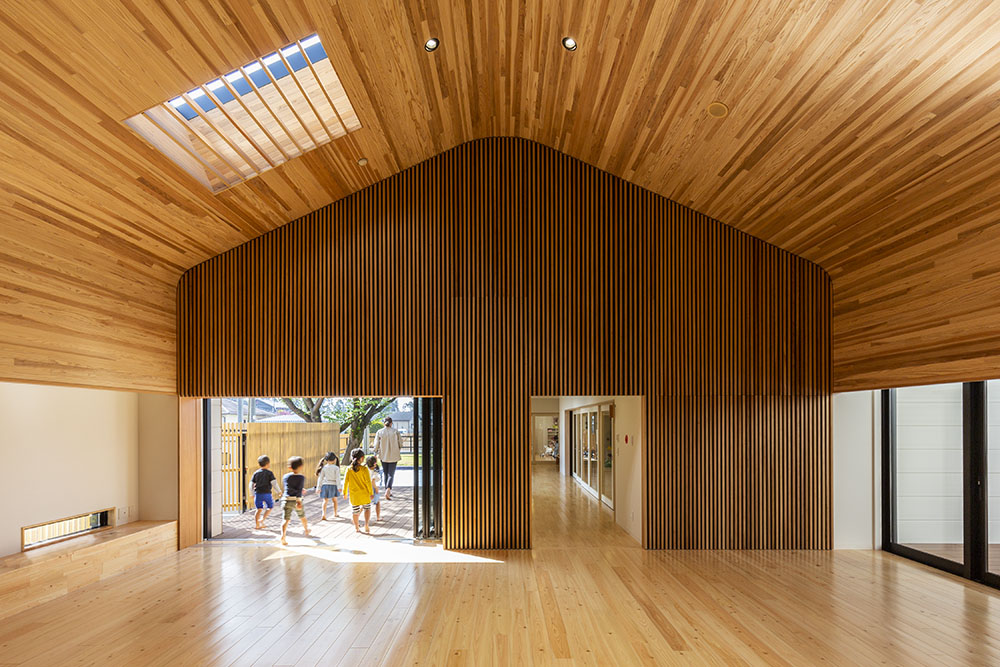 Four big, mature trees have been retained for the upcoming generation. They are at the centre of the building, serving as a visual connection from where they are visible from all the nursery rooms. The emergency staircase from the second floor was extended all the way underneath these tree branches, making it possible for children to create a playful environment. In addition, several cedar and Hinoki cypress trees from Miyazaki were planted, connecting the kindergarten site with the local community and nature.
With proper segregation of spaces according to usage, it encourages children to identify, think, learn and evaluate on how to act and behave in that particular place by themselves.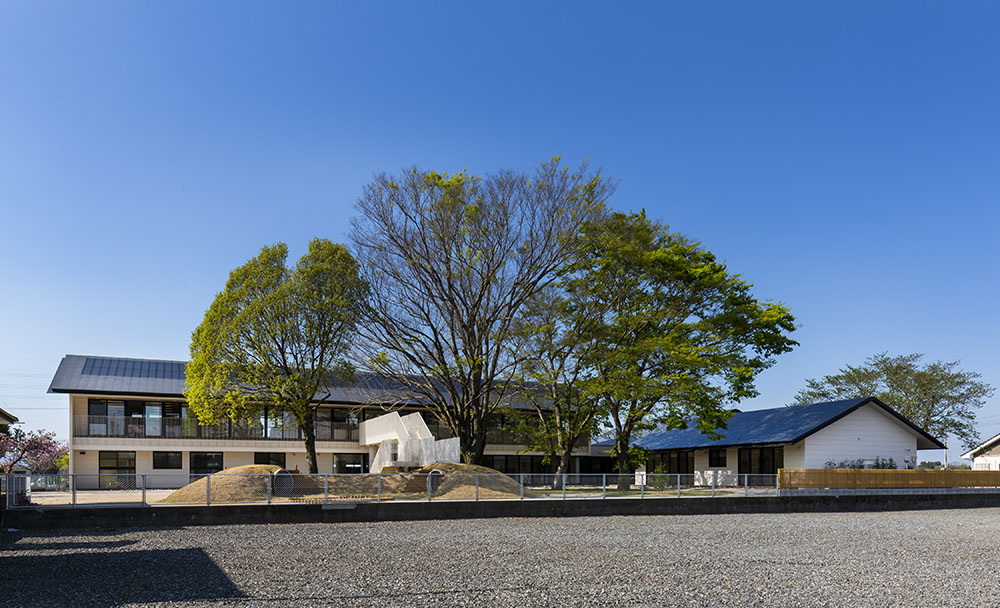 PROJECT DATA
| | |
| --- | --- |
| Project Name | MRN Kindergarten and Nursery |
| Location | Miyakonojo, Miyazaki, Japan |
| Completion Date | 2019 |
| Site Area | 3,326.35 square metres |
| Building Area | 1,113.68 square metres |
| Gross Floor Area | 1,230.67 square metres |
| Building Height | 2 floors |
| Architecture Firm | HIBINOSEKKEI; Youji no Shiro |
| Images/Photos | Toshinari Soga (studio BAUHAUS) |
Previously Published Projects