Institutional / Jul - Aug 2016
Mobile Library
July 7, 2016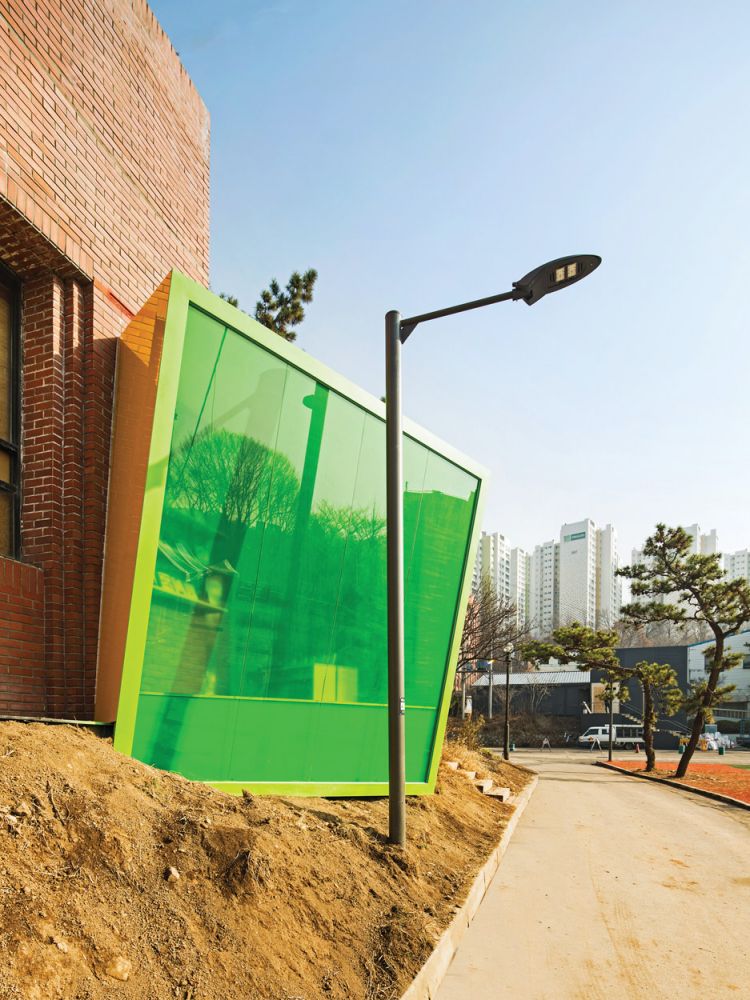 In this digital age where iPads and e-readers have become increasingly common literary companions, reading is not what it used to be—most of us have become immersed in the fast-paced world of our own electronic devices where we get constantly interrupted by social media posts and messages along the way. As part of an initiative to revitalise the city and improve social cohesion in Seoul, the city government has decided to open up the Seoul Innovation Park to increase interaction between tenants and citizens in an attempt to bring the public together. For the past 60 years, the 100,000 square metres of the site was occupied by the Ministry of Food and Drug Safety. With this plan, the Mobile Library project comprising four pop-up libraries was born.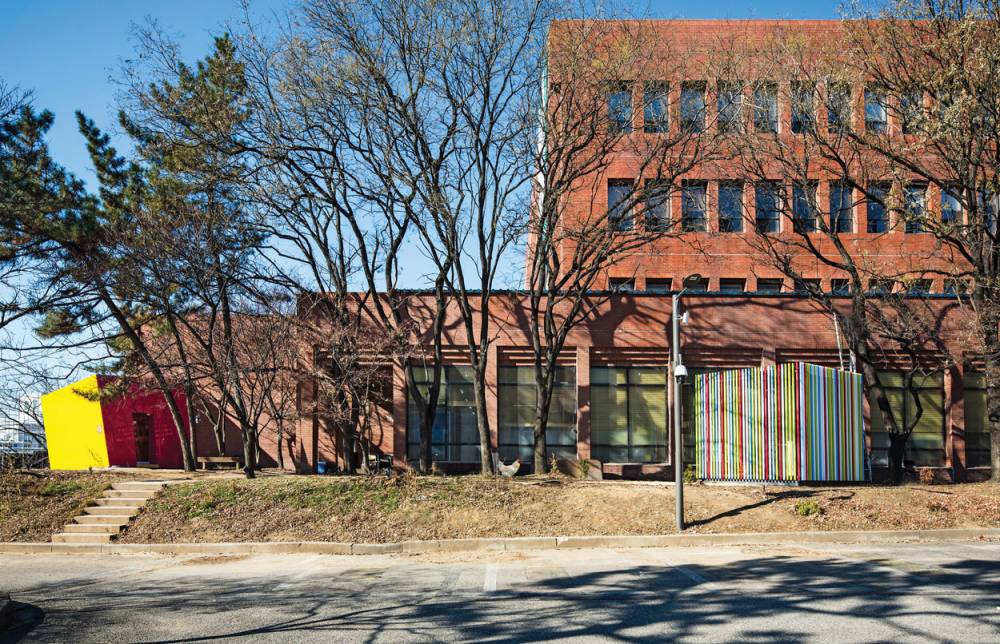 Taking cue from the park's cubic logo, these four miniature libraries have taken the generic shape of a cube, but are distinctive in their various colours, finishing materials and positioning angles—they have transformed the previously dull space by breathing life into the area, and inviting the public to slow down and relax. Each bright structure has been named after its defining exterior character: Pipe, Mirage, Block and Membrane.
BLOCK PAVILION
The Block pavilion can be described as a 'parasitic' pavilion—attached at an angle to an existing six-storey building named Miraechung, the largest facility on the site, it offers a visual respite to the staggering structure. Sharing the same brick wall, which is used as the main exhibition wall, the Block pavilion is intended to also function as an exhibition area or a meeting place. With yellow walls and a green translucent window, this pavilion is visually outstanding and its unusual tilt draws the public's attention.
PIPE PAVILION 
Referencing the tree trunks in the park, colourful scaffolding tubes have been used to create vertical stripes to enliven the surroundings. These vibrant pipes allow for natural ventilation and daylighting, and provide semi-privacy while reading. 
MIRAGE PAVILION
With its stainless steel panels, the façade of this pavilion reflects the surroundings. The transparent glass ceiling allows visitors a view of an old pine tree and the sky from the top; tree trunks serve as seats and bookshelves in the interior space. This peaceful reading nook seeks to encourage people to utilise this public space. 
MEMBRANE PAVILION 
The membrane pavilion had been originally designed as a luxury glamping tent but was then modified and implemented for the public as part of the Mobile Library project. The original concept was inspired by a flower bud that grows on the surface of a rock—the curvilinear lines express the traditional lyricism and dynamism of modern Korea. An aesthetic sculpture during the day that offers an open reading space, the pavilion lights up at night like a lantern. – Edited by Carissa Kwok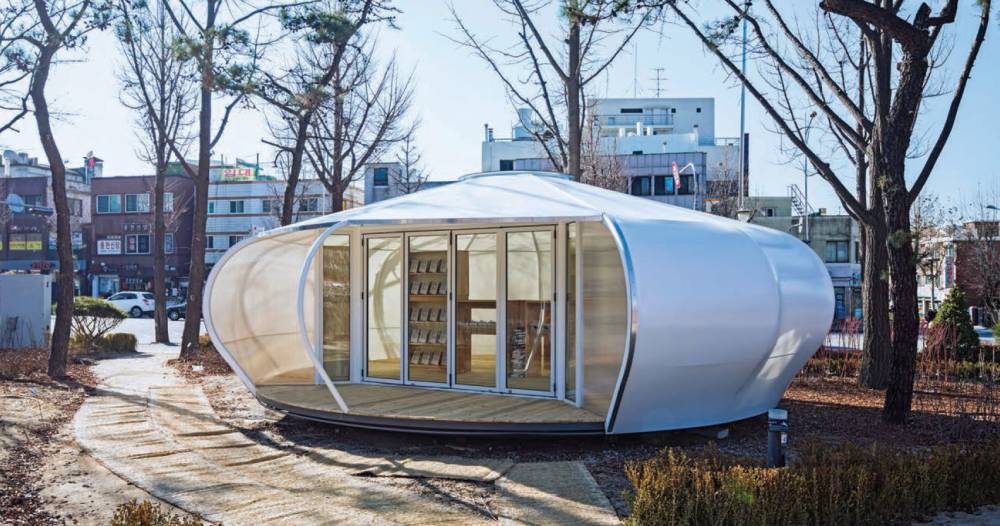 PROJECT DATA
Project Name
Mobile Library by SpaceTong (ArchiWorkshop)
Location
Seoul Innovation Park, Seoul, South Korea
Completion Date
15 December 2015
Site Area
100,000 square metres
Gross Floor Area
78 square metres
Number of Rooms
4 individual pavilion libraries
Building Height
Pipe and Membrane pavilions: 3 metres; Block and Mirage pavilions: 4 metres
Client/Owner
Seoul Innovation Park; Seoul, South Korea
Architecture Firm
SpaceTong (ArchiWorkshop)
Principal Architects
Hee-Jun Sim; Su-Jeong Park
Main Contractor
TCM Global
Images/Photos
June-Young Lim; SpaceTong (ArchiWorkshop)
Previously Published Projects