Institutional / 3rd Quarter 2021
Matsubara Civic Library
September 24, 2021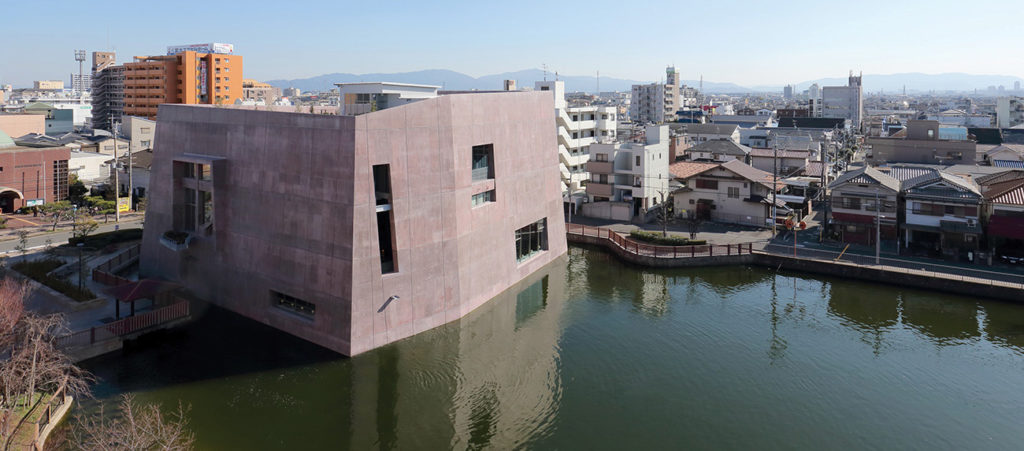 Dotted with reservoirs to secure water for agriculture, Matsubara City has a characteristic landscape that is also speckled with tombs built in ancient times in its residential areas. Although the tombs are huge man-made structures, they came to resemble natural landforms and have become a part of the physical landscape over the long passage of time.
In recent years, there has been a tendency to reclaim the reservoirs and plan buildings on them. The site of this project sits at a corner of a reservoir. The brief was to replace an existing library on the same site. The original building was located adjacent to a reservoir pond in a park where many of the city's cultural facilities are concentrated, and the client wanted to fill in the pond to build the new structure. Firms were asked to submit proposals addressing both its design and construction.
The principal architects of MARUº architecture told FuturArc, "In the proposal process, we decided not to reclaim the reservoir in order to preserve the landscape of the town … we proposed to build a building with thick walls directly inside the pond, like a civil engineering structure, instead of filling in the pond."
The firm's winning proposal viewed the pond-side site as unique, and hence, suggested building the library directly out into the water. The scheme received high marks for both its creativity and its streamlining of the construction process and budget.
"By constructing the building directly into the reservoir, we have created an architectural space that takes advantage of the waterside environment. Externally, it creates a waterfront area and improves the water quality by circulating it around the perimeter of the building. Internally, we created a reading space where people can feel the fluctuation of the water surface of the pond."
FREEDOM INSIDE
"Thanks to the sturdy outer walls that absorb all seismic load, we were free to implement a split-level design inside the building using a steel framework. The gradually staggered floors reveal glimpses of the adjacent floors, resulting in a unified space," the architects explained.
The library has obtained an A rating from CASBEE (Comprehensive Assessment System for Built Environment Efficiency; the environmental performance standard in Japan). The energy consumption of the building is about 50 per cent less than that of a typical facility.
[This is an excerpt. Subscribe to the digital edition or hardcopy to read the complete article.]
---
PROJECT DATA
Project Name
Matsubara Civic Library
Location
Osaka, Japan
Completion Date
November 2019
Site Area
1,643.57 square metres
Gross Floor Area
2,987.33 square metres
Building Height
18.55 metres
Client/Owner
Matsubara City
Architecture Firm
MARUº architecture
Principal Architects
Yohei Takano; Sachiko Morita
Main Contractor
Konoike Construction
Mechanical & Electrical Engineer
Arup
Civil & Structural Engineer
Arup
Images/Photos
Kai Nakamura; Shinkenchiku-sha
Read more Library projects below: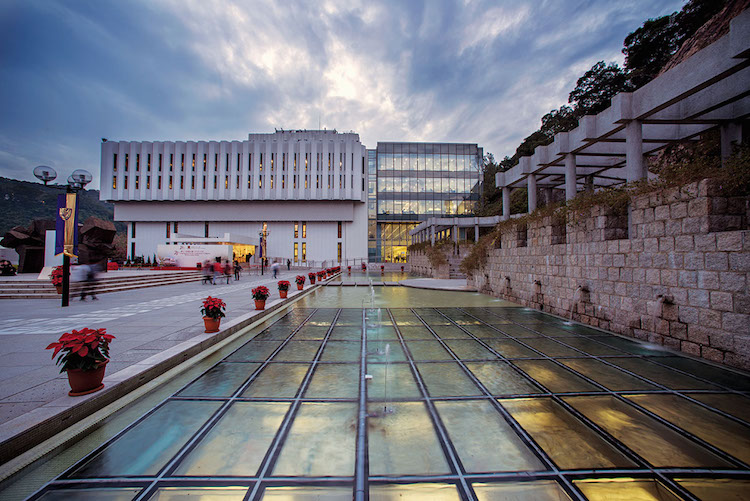 University library extension, The Chinese University of Hong Kong | FuturArc
The University Library Complex consists of three independent buildings that were built decades apart—the original main library in the 1970s, its annex in the 1980s and the latest extension. This project involved the construction of a new extension and a spatial reorganisation of the two existing bui…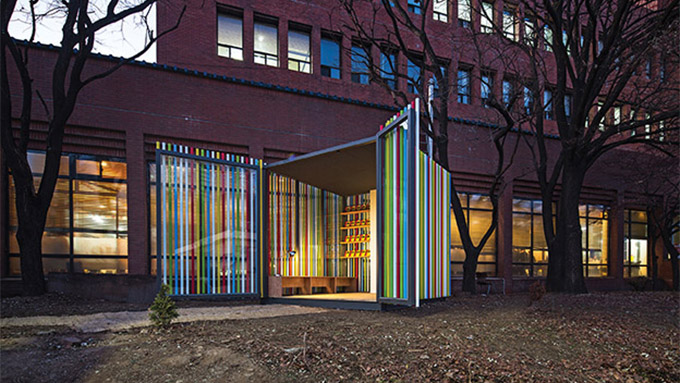 Mobile Library | FuturArc
In this digital age where iPads and e-readers have become increasingly common literary companions, reading is not what it used to be—most of us have become immersed in the fast-paced world of our own electronic devices where we get constantly interrupted by social media posts and messages along the…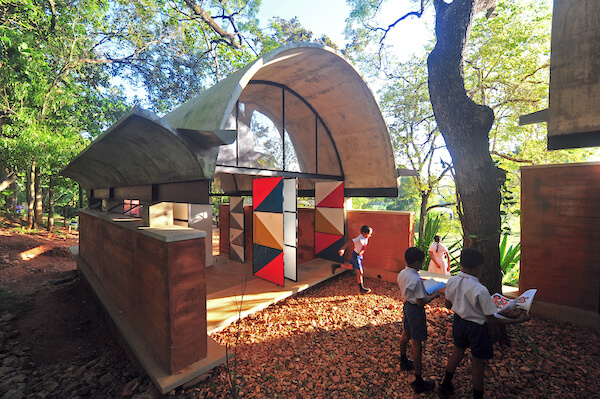 Library, Boralukanda Primary | FuturArc
Boralukanda Primary is one of many schools in remote Sri Lanka with little or no support, funds, or other forms of assistance to upgrade their physical infrastructure and build additional—and necessary—facilities to improve the quality of teaching and learning. For example, having a proper place to…
Previously Published Projects