Residential / May - Jun 2017
Maison T
May 23, 2018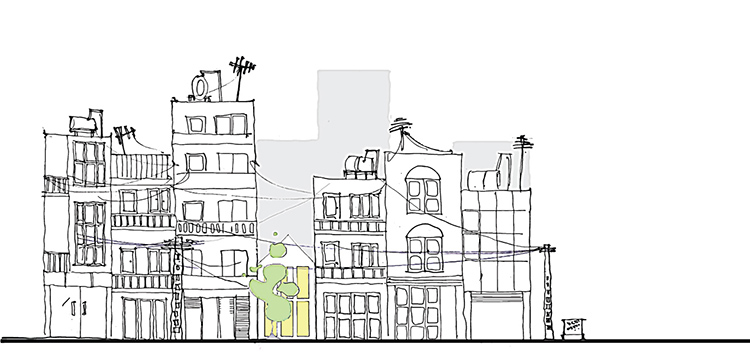 In a crowded and busy city like Hanoi, people take advantage of every single space they have. This house and its garden stand humbly amidst the surrounding building blocks. Instead of using all the land or keeping an indoor courtyard space, the house is set back from the street to offer the whole alley a green space—with plantings and creepers growing on brick walls—a small but precious 'breathing' gap in the dense urban setting. The front 'gate' used alternating brickwork as its form, which created a sparse fence separating the house from the street while sharing the green space with its neighbours.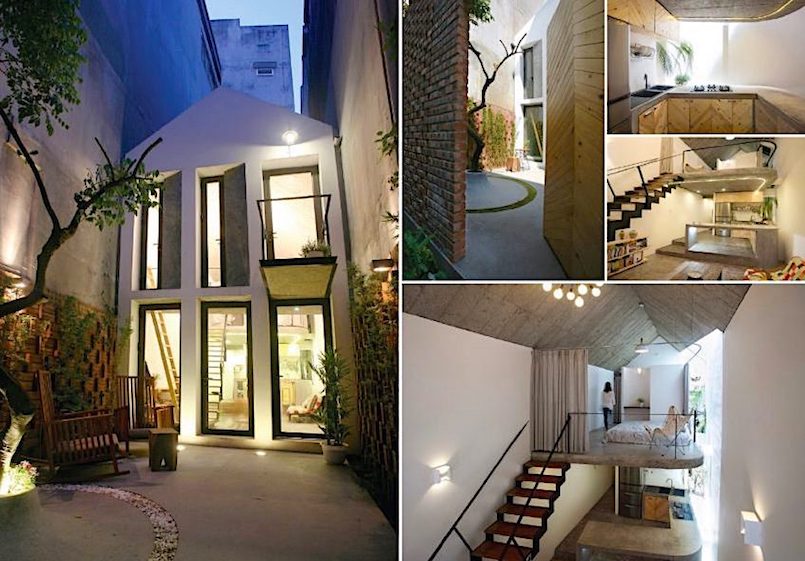 The house in this typical Hanoi alley was designed for a young man who came back after spending a long time living abroad. He wanted a house with a private space that is also open—a place where he can relax and share with friends as a peaceful hideout. This client wanted a dog-friendly home, and so it must have a garden for both to enjoy nature. Based on the client's needs and site location, the architect offered a free-form design, eliminating the typical functional boundaries one would find in a house.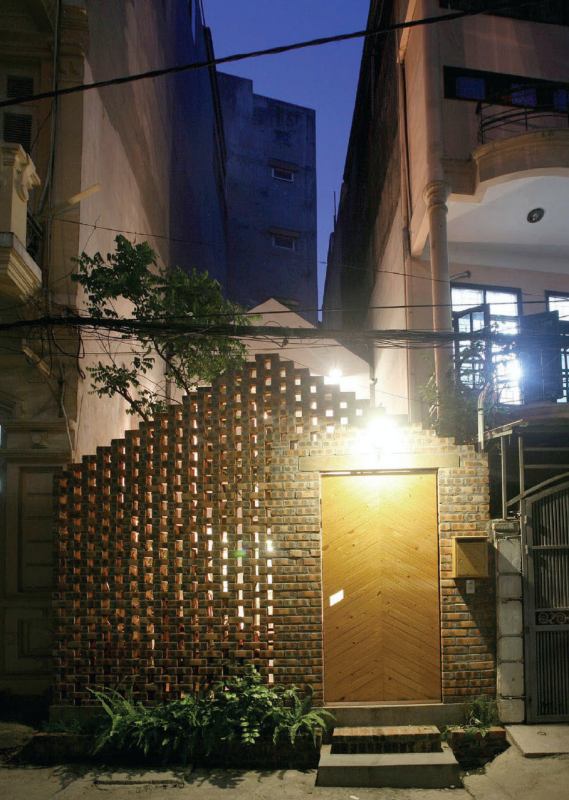 Although the plan area is only 40 square metres, the house conveys a sense of roominess on the inside as the whole space is connected even though there are no walls to fix the functions to any space. Light and ventilation are brought into the house through its large windows at the front and its various gaps and openings. The architect chose natural and rustic materials to bring about a cosy and comfortable ambience.
PROJECT DATA
Project Name
Maison T
Location
Hanoi, Vietnam
Completion Date
2016
Site Area
60 square meters
Gross Floor Area
40 square metres
Client/Owner
Tung Truong
Architectural Firm
NGHIA-ARCHITECT
Principal Architect
Tuan_Nghia Nguyen
Main Contractor
The Space Construction Ltd
Mechanical &Electrical Engineer
The Space Construction Ltd
Civil &Structural Engineer
NGHIA-ARCHITECT
Images/Photos
Tuan Nghia Nguyen
Previously Published Projects