Online Exclusive Feature, Residential / 2020
LTTD House
September 25, 2020
The exterior of LLTD House is in harmony with the surrounding landscape, it is designed to incorporate as much green spaces as possible.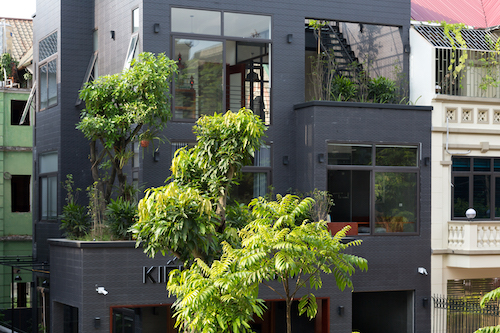 LLTD House has a strong impact on the culture and lifestyle of the surrounding communities, seeking to help people realise the value of green and environmentally friendly living spaces, thereby changing the community's perception of how to build a living space.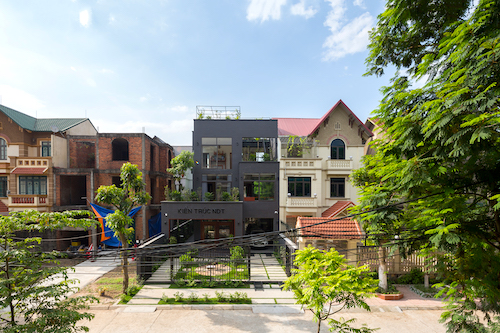 In the process of designing, the architects always focus on the use of local materials. With the participation of local builders, they try to minimise the negative impact on the environment during construction phase. The main materials used for the house are brick, steel and stone, which are purchased from nearby factories. Bricks are used to build walls and are bound together by cement mortar. Steel is used in the process of making concrete and stone is used to clad the exterior of the façade.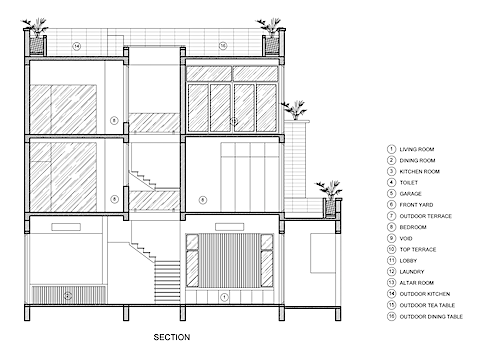 CHALLENGES
The biggest difficulty is to rearrange the premise and improve the appearance of the house. By keeping to their core values, the architects considered the investor's needs and researched on local materials to solve these challenges. They then decide to give the façade a facelift to integrate the architecture with the surrounding landscape. Inside the house, the entire space is closely linked together to help expand the space and increase ventilation.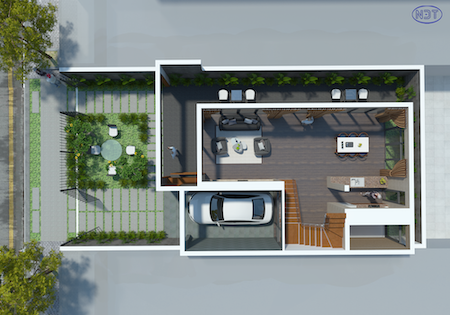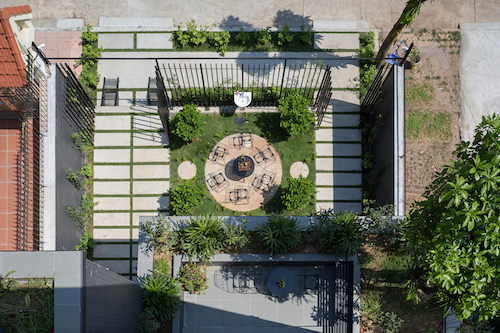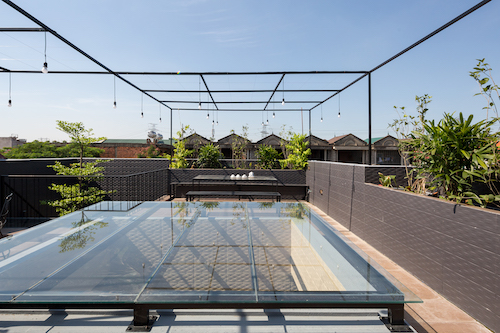 PERFORMANCE
A comfortable living space is achieved with natural ventilation and daylighting by installing large door panels as well as creating voids and terraces, thereby, saving 30 per cent of electrical usage. Breezes are expected indoors at a velocity of 0.1–0.3 metre per second, which will help lower the indoor temperature by 5–7 degrees compared to the outdoors.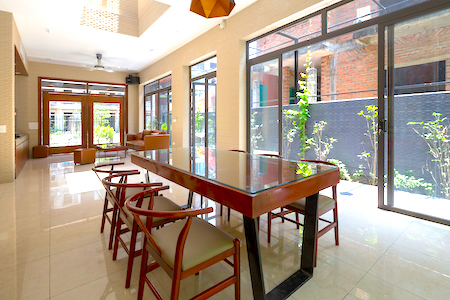 PROJECT DATA
| | |
| --- | --- |
| Project Name | LTTD House |
| Location | Hoan Son Commune, Tien Du District, Bac Ninh, Vietnam |
| Completion Date | 20 June 2019 |
| Site Area | 200 square metres |
| Gross Floor Area | 300 square metres |
| Number of Rooms | 5 |
| Building Height | 11 metres |
| Client/Owner | Le Thi Duc |
| Architecture Firm | Kiến Trúc NDT |
| Principal Architect | Nguyen Dang Tuong |
| Main Contractor | Nguyen Tai |
| Mechanical & Electrical Engineer | Nguyen Van Tan |
| Civil & Structural Engineer | Hoang Tuan Anh |
| Images/Photos | Hoang Le |
Previously Published Projects