Online Exclusive Feature / 2021
Kengo Kuma uses Bamboo to Weave a Symphony of Lightness and Form
September 14, 2021
Japanese maestro Kengo Kuma has created a multisensory 3D installation called Bamboo (竹) Ring :|| Weaving a Symphony of Lightness and Form, a collaboration with smart device manufacturer OPPO, which was designed in line with the theme of Creative Connections by combining architecture with music, design innovation and user experience.
This project is an evolution of Kuma and OPPO's Bamboo Ring exhibition that debuted at the 2019 edition of the London Design Festival and explored the harmonious relationship between human and nature through the envisioning of lightweight yet strong structures made with bamboo and carbon fibre. The rings of bamboo and carbon fibre are woven together that reflect principles that were also applied to Kuma's design of Japan National Stadium for The Tokyo 2020 Olympic Games.
This year, the experiential installation weaves an additional layer of pioneering technology to engage all the senses through a series of orchestral scores composed by Japanese violinist Midori Komachi with Musicity. The composition moves through the structure, encouraging the public to walk around and be absorbed in its aural narrative. The installation's woven structure then becomes a musical instrument as music travels through it via structural sound technologies, which include new haptic motors, MEMS speaker strips and exciters working together to produce an immersive base and higher frequencies, which reverberate the bamboo with the violin's vibrato and the effect of a percussion instrument.
It is on display as part of Milan Design Week till 19 September 2021. Thereafter, it will be donated to Arte Sella Park in Trentino, Italy, a contemporary art museum with outdoor exhibits made from natural materials and backdropped by the mountainous Sella Valley, where it will find its permanent home.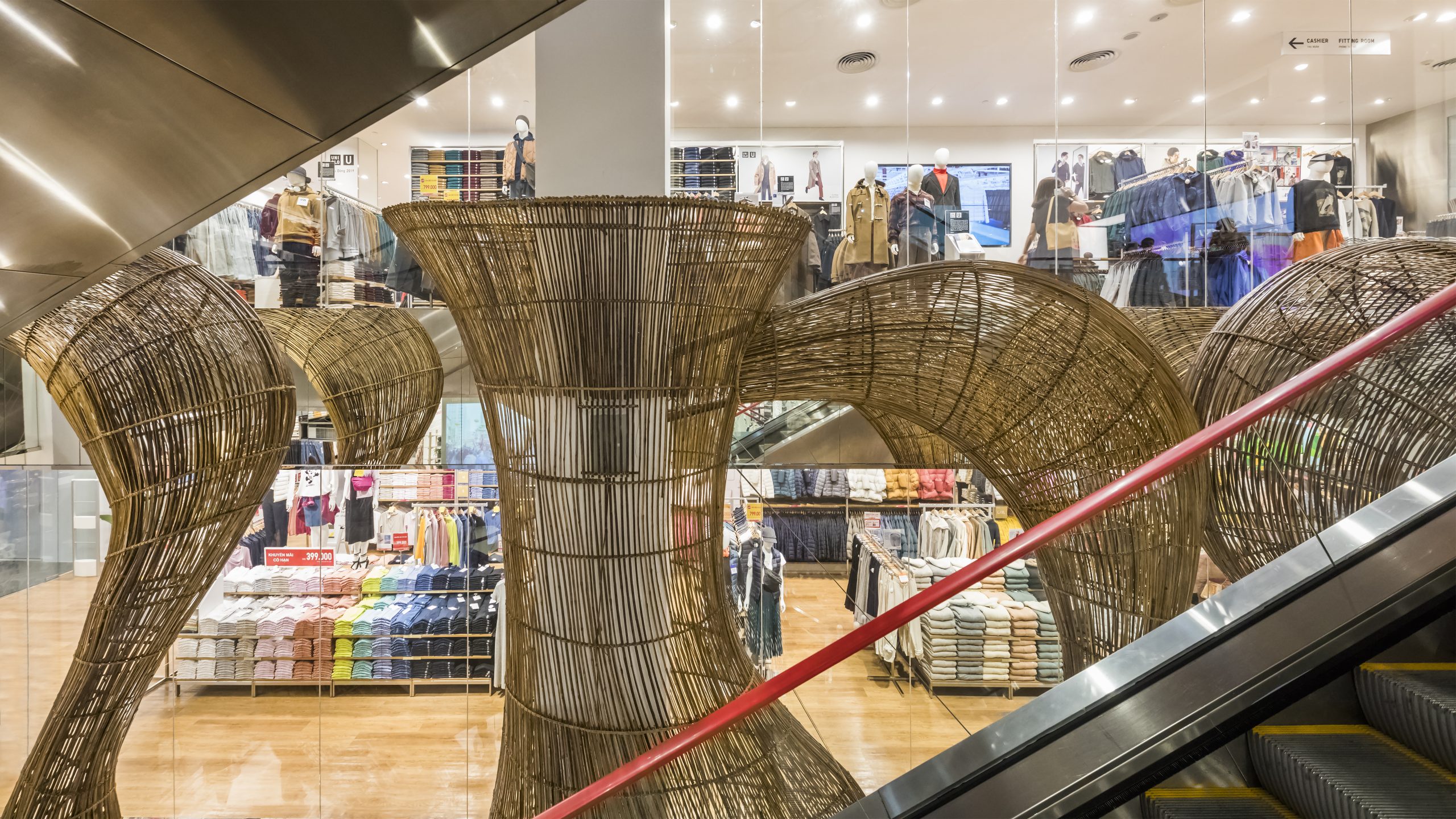 Bird Nest by VTN Architects | FuturArc
The "Bird Nest" project is a bamboo installation that resides in the Uniloq flagship store in the central part of Ho Chi Minh City, Vietnam.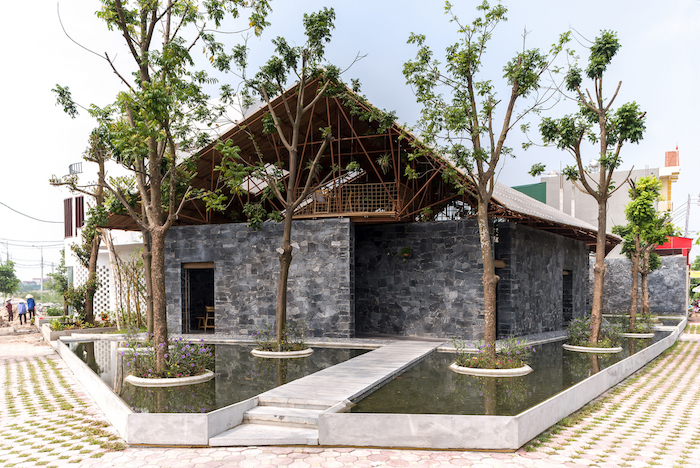 Snapshot: Bamboo & brick in Vietnam | FuturArc
When one thinks about traditional Vietnamese architecture now, one might think bamboo is the archetypal material used. If one were to have a quick look at projects highlighted in recent years from Vietnam, one could be forgiven for this assumption. This is perhaps contributed in no small part by arc…
Previously Published Projects