Institutional, Online Exclusive Feature / 2022
Google Bay View: A new step in reaching the mega-company's carbon goals
May 31, 2022
In 2020, Google announced that it aims to power all of its operations—data centres and offices, every hour of every day—using solely carbon-free electricity by the year 2030.1 This commitment requires going beyond the practice of offsetting carbon emissions and instead investing in Green systems for the company's numerous facilities (reported to be over 70 offices in 50 countries2).
However, the majority of those facilities were not built from scratch. Google's offices were located in previously existing buildings, including its corporate headquarters called Googleplex in Mountain View, California, which was previously a property of Silicone Graphics. This meant that there is a limit to the sustainability features achieved through retrofits. Solar panels on the rooftops, which had begun to be installed since 2007, was only able to cover around 30 per cent of Googleplex's electricity demand.3

Now, the company has the opportunity to utilise other forms of renewables and significantly reduce operational carbon in its brand-new facilities, which will span two sites eastward of its existing headquarters: Bay View and Charleston East. The first phase is the Bay View campus, comprising of three buildings plus a 17.3-acre park and wetlands reserve.
---
Dragon-shell roof above 'neighbourhoods'
The design was inspired by the long-span structure of a 1930s airship hangar next to the campus, featuring lightweight, power-generating canopies. These canopies are a lightweight but rigid catenary structure. Between the columns, the tension in the structure have been adjusted to 'peel back' and create wave-like openings.
The office space comprises a simple two-level structure that hosts various functions. The floor plates, joined together by accessible ramps, are likened as 'tables' and act as the roof for ancillary spaces, such as meeting areas, bathrooms, cafés, gym and other amenities. Each table is conceived as a 'neighbourhood' for 40 to 80 people and is organised around its own distinctive courtyard, incorporating artwork from local artists. A hierarchy of circulation routes connects these neighbourhoods, from large main avenues to small laneways, like a city of its own.
---
Renewables and energy reduction
The Bay View facility is equipped with the largest geothermal energy pile system in North America. Being installed underground, this system reduces the need for water-intensive cooling towers by 90 per cent, equal to five million gallons of water annually. Above ground, the tent-like shells are topped by 50,000 photovoltaic tiles that generate 40 per cent of the buildings' annual energy needs, in addition to nearby wind farms.
Since heating and cooling accounts for a large portion of a building's energy usage, the height of the canopies have been engineered to naturally ventilate hot air outside. This enables the building to use 100 per cent outside air. Since air is designed to flow one way, there is no recycled air inside the building, achieving healthier ventilation for the occupants.
On the clerestory windows, an automated system of blinds will track the path of the sun to eliminate glare and reduce cooling load. This feature is estimated to reduce carbon emissions by 48 per cent.
---
Water conservation

As water is a precious resource in California, the facility has built retention ponds that could capture around 7 million gallons of storm water and create new wetland habitats for flora and fauna. A significant impact of the project is the restoration of meadow, woodland and scrubland wildlife habitats. It establishes new willow groves, which had almost entirely disappeared from the South Bay area.
An on-site system has also been installed to collect, treat and reuse wastewater. Altogether, Bay View is able to meet 100 per cent of the demand for non-potable water, as well as having the capacity to treat wastewater from neighbouring sites and give it back to the city. It is committed to replenish 120 per cent of the water it consumes by 2030, becoming a net water-positive facility.
The campus is seeking multiple Green certifications—it aims to achieve a LEED-NC v4 Platinum certification and become the largest facility ever to attain the International Living Future Institute (ILFI) Living Building Challenge (LBC) Water Petal Certification.
The next issue of FuturArc will dig deeper into new technologies, building methods and re-emerging architectures. Stay tuned for more stories!
1 https://www.cnbc.com/2020/09/14/google-aims-to-run-on-carbon-free-energy-by-2030.html
2 https://about.google/locations/
3 https://web.archive.org/web/20101120213301/https://www.google.com/corporate/green/footprint.html
---
PROJECT DATA
Project Name
Google Bay View
Location
Mountain View, California, United States
Completion Date
May 2022
Site Area
42 acres
Building Area
1.1 million square feet of occupiable area
1.7 million square feet of built area
Design Architects
Heatherwick Studio; BIG
Design Director
Thomas Heatherwick
Group Leader
Eliot Postma
Project Leaders
Sarah Gill; Christopher McAnneny
Technical Design Leader
Stuart Macalister
Head Of Making
Mark Burrows; Jeff Powers
Client
Google
Executive Architect
Adamson Associates
General Contractor
Whiting Turner
Structural Engineer
Thornton Tomasetti
Civil Engineers
Sherwood Design Engineers; Arup Civil; BKF Engineers
MEP/Electrical Engineer
Intergral Group
Interior Designer
Studios
Collaborating Design Architect
BIG
Façade Consultant
Arup Façades
Landscape Architect
Olin
Photography
Iwan Baan
---
Read more:
Setting and meeting energy targets for a large-scale Passive House building

Monash Woodside Building for Technology and Design: Setting and meeting energy targets for a large-scale Passive House building | FuturArc
The Woodside Building for Technology and Design is an educational facility of Monash University within its Clayton Campus in Melbourne, serving the Faculties of Engineering and Information Technology. The design has been developed by Grimshaw in collaboration with engineers Aurecon and client Monash…
NUS's first net-zero energy building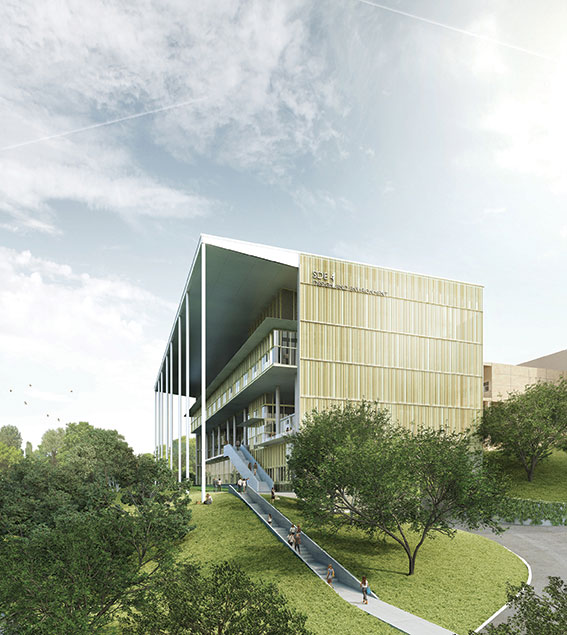 NUS breaks ground on first net-zero energy building | FuturArc
The National University of Singapore (NUS) broke ground on a new sustainable building at the Kent Ridge campus on 7 November 2016—its first purpose-built net-zero energy building (NZEB@SDE). Desmond Lee, senior minister of State for Home Affairs and National Development, officiated at the groundbrea…
FuturArc Interview: Jason F. McLennan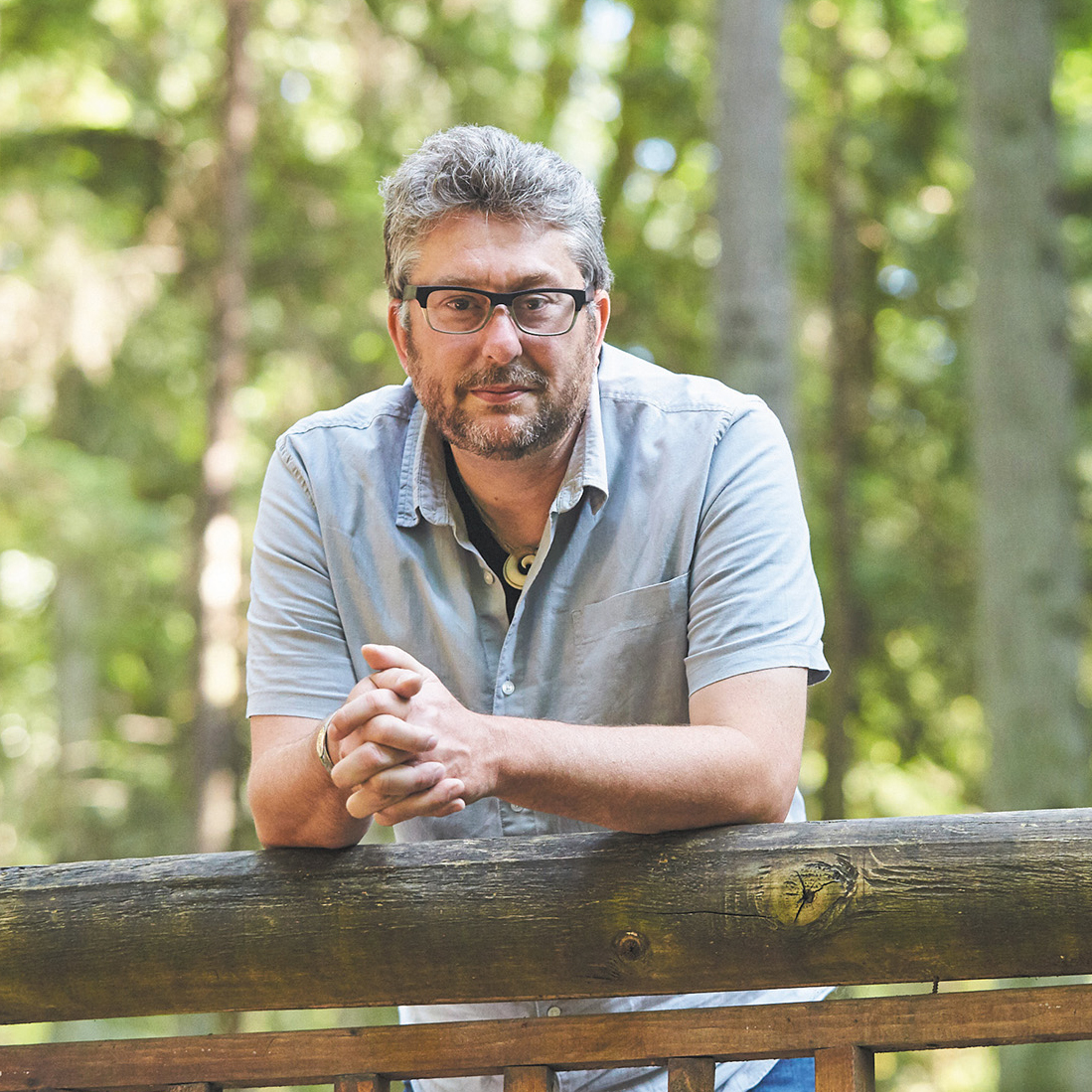 Jason F. McLennan | FuturArc
Love + Green Building: You and Me and the Beautiful Planet—the title of Jason F. McLennan's children's book encapsulates well the essence of what his work and passion are all about. Although he is one of the world's most influential and sought-after individuals in architecture and the Green buildin…
Previously Published Projects