Commercial, Online Exclusive Feature / 2022
Good bones: Navakitel Design Hotel emphasises its existing structure
January 26, 2022
In line with our ongoing student competition FuturArc Prize (FAP) 2022: Reinterpretation, we are highlighting projects that follow the theme. Click here to learn more about the FAP brief; submit your entries by 25 February 2022!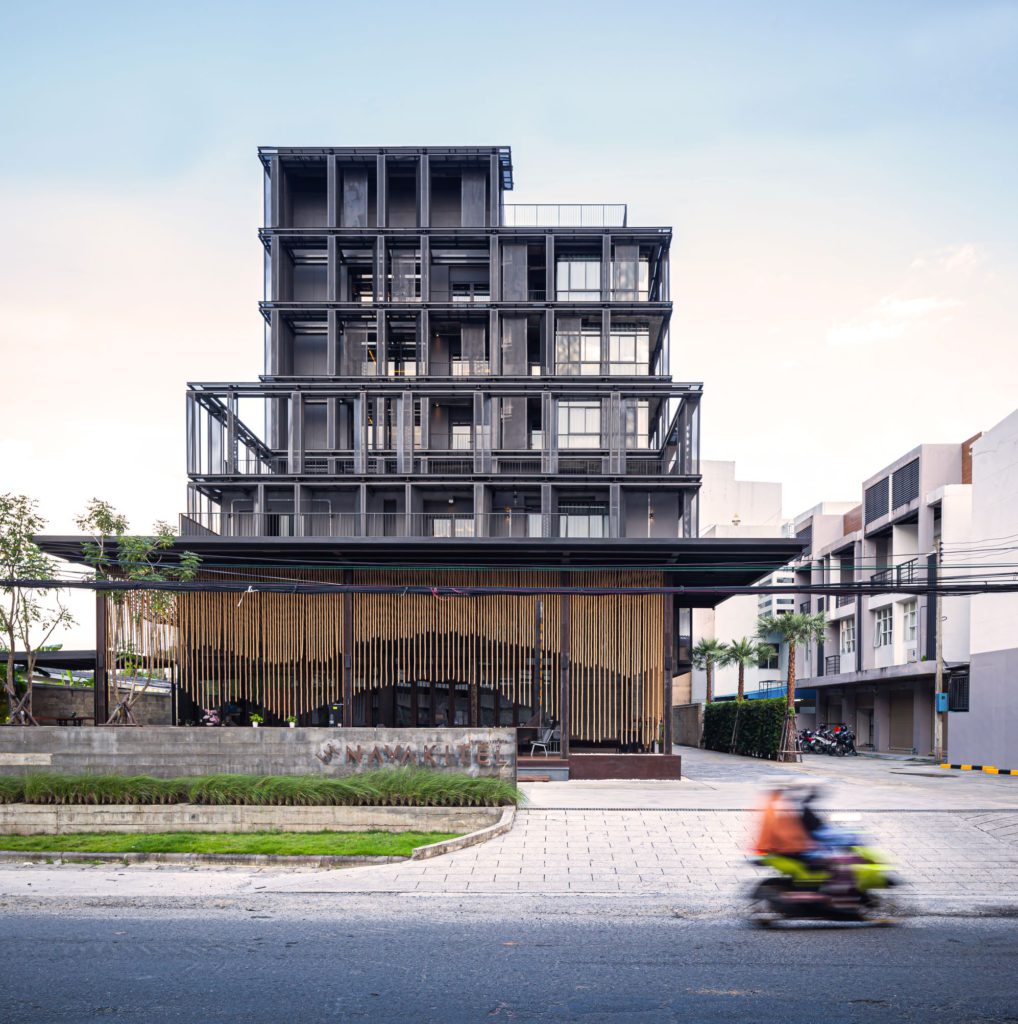 The hotel's original building was a two-storey apartment with a reinforced concrete structure. In order to transform the function of an apartment into a hotel, the architect decided to maintain the original building floor plan as the existing rooms were already of a similar size and design. A thin and sharp steel plate was chosen for this seven-storey concrete structure to reduce the 'thickness' of the building and to invite natural light into the interiors.

Special attention was paid to the electrical system installation. Lighting decoration and other necessary equipment were installed in an industrial style. Instead of concealing it with gypsum ceiling, parts of the MEP systems have been exposed to create the building aesthetics. Using the expertise of local craftsmanship, including ironworkers, carpenters and masons, the distinctive characteristics of Thai traditional art was also added to the hotel design.

---
PROJECT DATA
Project Name
Navakitel Design Hotel
Project Location
Nakhon Si Thammarat, Thailand
Completion Year
2019
Area
3,900 square metres
Owner
Suchada Navakitpaitoon
Architect
Junsekino Architect and Design
Interior
Junsekino Interior Design
Images
Spaceshift Studio
As published in Construction Plus
---


Previously Published Projects