Institutional / 2nd Quarter 2021
Fengtay Agriculture R&D Center
July 7, 2021
A design that cares about the environment does not seek to suddenly impose an exuberant style, but rather allows the architecture to slowly 'grow' from the ground. Its semblance and gesture in harmony with the place seek to accommodate the maximum demand using the least land area. For this reason, the final developed area of Fengtay Cultural and Educational Green Park is significantly lower than the permitted coverage ratio and floor area ratio.
The site will house an institution that fosters agriculture, so the warmth of olden-day villages must not be absent at the cost of avoiding baking summer heat. Redbrick buildings are ubiquitous in Yunlin, so fair-faced bricks have also been brought here. They are not bonded by mortar though, but are rather combined with stainless steel piping, rubber pads and steel ring pads that form a layered façade to the west of the building. The brick wall is protection—it blocks the glaring sun while filtering in just the right amount of light and wind to cast patterns inside.
As such, everything is woven together here into a composition that expresses respect and admiration for heaven and earth. Like a humble farmer, the architecture stays low to the ground, letting light in, letting wind through and providing a fortress to shelter people. When rain does fall, the roof also collects it. Inside, water used to wash farm products is recycled to irrigate the surrounding farms. Resources are cherished with care and prudence. The less humans try to take, the more Nature will give. Nowhere else is this tenet more apparent than here.
PROJECT DATA
| | |
| --- | --- |
| Project Name | Fengtay Agriculture R&D Center |
| Location | Yunlin, Taiwan ROC |
| Completion Date | 2020 |
| Site Area | 4,343 square metres |
| Gross Floor Area | 7,300.71 square metres |
| Building Height | 27 square metres |
| Client/Owner | The Fengtay Foundation |
| Architecture Firm | BaF (Bio-architecture Formosana) |
| Principal Architects | Ying Chao Kuo; Ching Hwa Chang |
| Main Contractor | Feng Yu Group |
| Mechanical & Electrical Engineer | Di-Ding Electrical Engineering Consultants Co. Ltd. |
| Civil & Structural Engineer | Envision Engineering Consultant (EEC) |
| Fire Engineering | Ld Fire Fighting Engineering Co., Ltd. |
| HVAC Engineering | Green HVAC. & R. Consultants |
| Images/Photos | BaF; YHLAA Studio |
---
Women in Architecture: FuturArc Interview Ching-Hwa Chang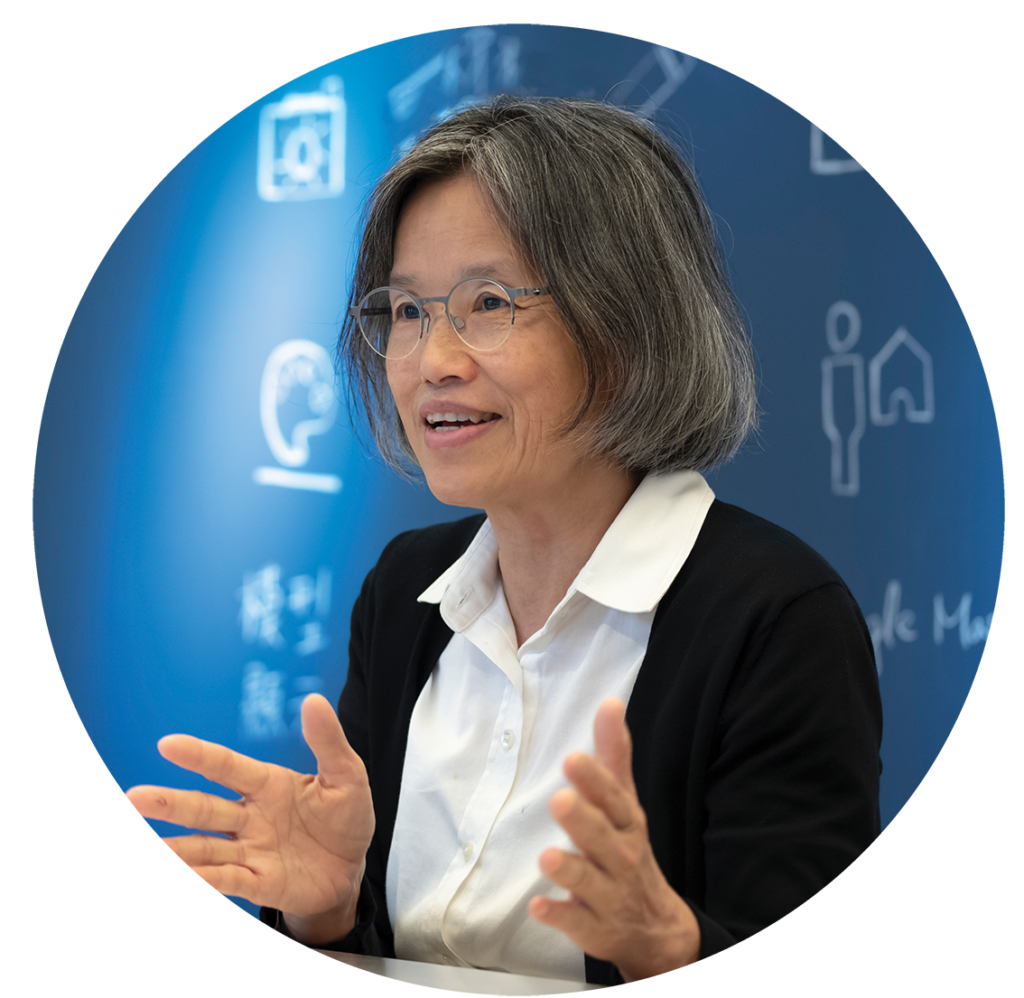 Ching-Hwa Chang is the founding partner and principal architect at Bio-architecture Formosana, one of the leading sustainable architecture practices in Taiwan. In addition to designing award-winning projects across Taiwan, she received the Taiwan Architecture Award in 2007 and 2009, with an honourable mention in 2014. For many years, she has inspired the next generation of architecture students as a professor at the National Cheng Kung University and the National Taiwan University of Science and Technology.
Previously Published Projects