Residential, Social / 1st Quarter 2019
Expandable House
April 22, 2019
The expandable house (rumah tambah in Bahasa Indonesia, or rubah for short) is a component of the Tropical Town project, and is designed as a sustainable response to the challenges of rapidly developing cities in monsoon Asia.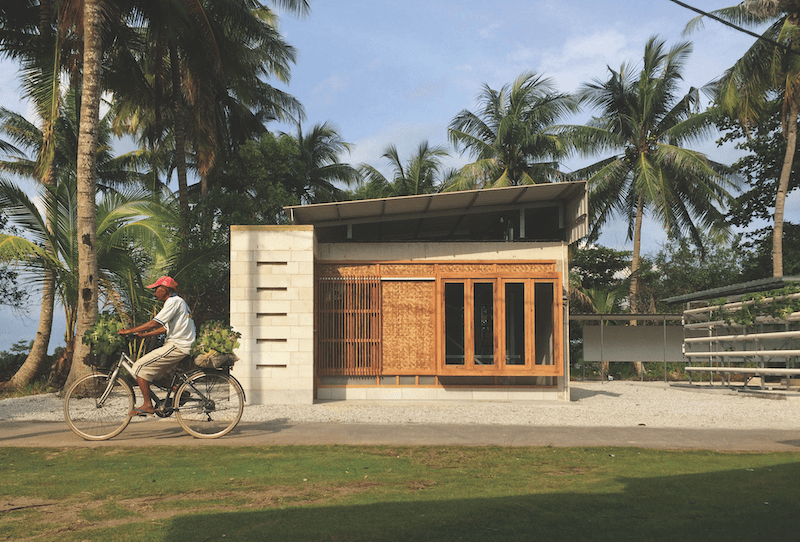 The expandable house adjusts to the fluctuating patterns of resource consumption and expenditure, or metabolism, of its residents. This includes the influx of young migrants from all over Indonesia—so how would the city accommodate this inflow by way of housing, amenities, etc.?
In practical terms, this means understanding the patterns of household income generation and expenditure, water, energy and food consumption, as well as waste production. Rumah tambah focuses on the challenge of housing by allowing the base to be flexibly configured. A prototype of the expandable house has been constructed in Batam, with the support of the community of Kampung Tua Melayu, where a field laboratory is located.
Project Name
Expandable House
Location
Batam, Indonesia
Completion Date
November 2017
Site Area
60 square metres
Gross Floor Area
36 square metres
Building Height
3 metres
Collaborator/Owner
Community of Kampung Melayu
Batu Besar, Batam
Design Firms
Future Cities Laboratory (FCL);
Singapore-ETH Centre(SEC)
Principal Architect
Stephen Cairns
Project Team
Urban-Rural System, Future Cities
Laboratory (FCL)
Mechanical & Electrical Engineer
Azwan Aziz
Civil & Structural Engineers
Philipp Müller; Teddy Tambunan
Images/Photos
Dio Guna Putra
Previously Published Projects