Landscape / Mar - Apr 2016
Diu Bicycle infrastructure
March 22, 2016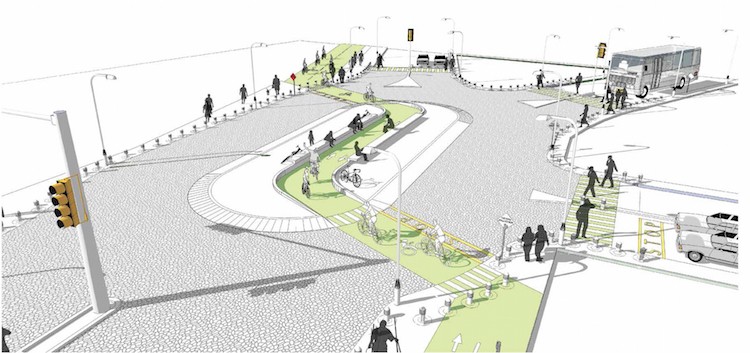 The Union Territory of Diu is a beach town located on the western coast of India. The number of tourists it attracts every year is 16 times its population due to its landscape, environment and rich colonial heritage.
The administration felt the need to change the current trends by envisioning Green and people-friendly development as opposed to being car-friendly. The idea was to project Diu as an important tourist destination. The first step was to change the mobility patterns, which would make movement through the town
convenient and safe. The project was conceived with the aim of not only being eco-friendly and low on pollution, but also a viable alternative to motorised transit modes.
A comprehensive walking and cycling infrastructure, beachfront development and activity areas were planned with the vision that the pedestrians or cyclists will be able to access popular destinations without getting on the road. The cycling network is proposed in three phases, comprising 4.3, 11.5 and 15 kilometres of cycling paths. The first 4.3-kilometre stretch was recently launched.
PROJECT DATA
Project Name
Diu Bicycle Infrastructure
Location
Union Territory of Diu
Client Owner
Administration of Diu
Architecture Firm
Center for green mobility
Principal Architect
Anuj Malhotra
Main Contractors
Public Works
Images/Photos
Center for Green Mobility
Previously Published Projects