Commercial, Infrastructure / 1st Quarter 2023
Chiwan by Ronald Lu & Partners
March 20, 2023
The expansive eco-development reorganises the spatial relationship between Nature, culture and the city. The once-exploited hillside has been carefully restored through the planting of new trees and water features, linking the urban space through a high line park, a wide-reaching TOD network and a landscaped courtyard.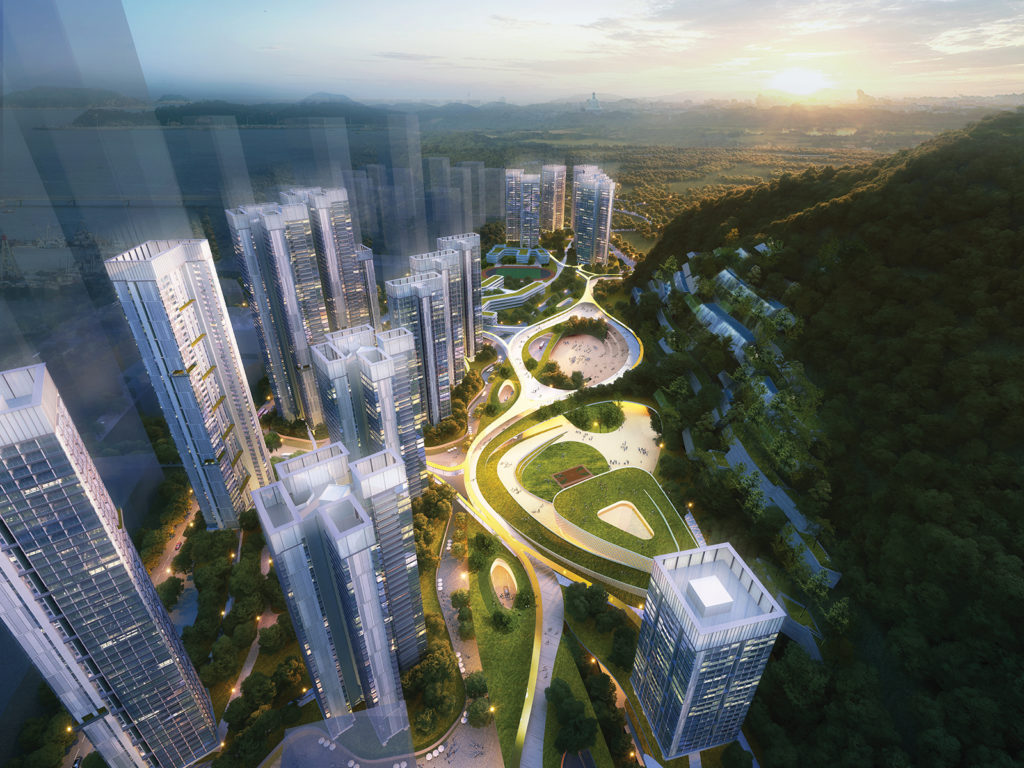 Set within the southern Shekou Peninsula, in a former industrial zone near Chiwan Port, this biophilic-driven TOD landmark aims to promote a zero-carbon lifestyle, integrating the surrounding hillside to introduce natural greenery in a multidimensional way to the communities who will occupy it. A key part of the project is restoring Nature in the area, which was the starting point—it boasts a green coverage rate that plans to exceed 30 per cent, and is designed to help cool the microclimate, particularly during the humid summer months.
[This is an excerpt. Subscribe to the digital edition or hardcopy to read the complete article.]
---
PROJECT DATA
Project Name
Chiwan
Location
Shenzhen, China
Status
In progress
Expected Completion
2024
Site Area
133,000 square metres (Phase 1)
Gross Floor Area
475,000 square metres
Client/Owner
Shenzhen Metro Group Co., Ltd.
Architecture Firm
Ronald Lu & Partners
Principal Architects
Bryant Lu; Guymo Wong
Images/Photos
Ronald Lu & Partners
---
Related story:
The FuturArc Interview: Bryant Lu

Bryant Lu | FuturArc
A recent study has reported that Hong Kong has the best public transportation in the world.1 The worldwide ranking public transit sub-index based its findings on the volume of traffic, network density and infrastructure quality, while also including measures of how well cities are maintaining mass t…

Previously Published Projects