Commercial, Online Exclusive Feature / 2021
Chicland Hotel uses green balconies for seaside cooling
October 20, 2021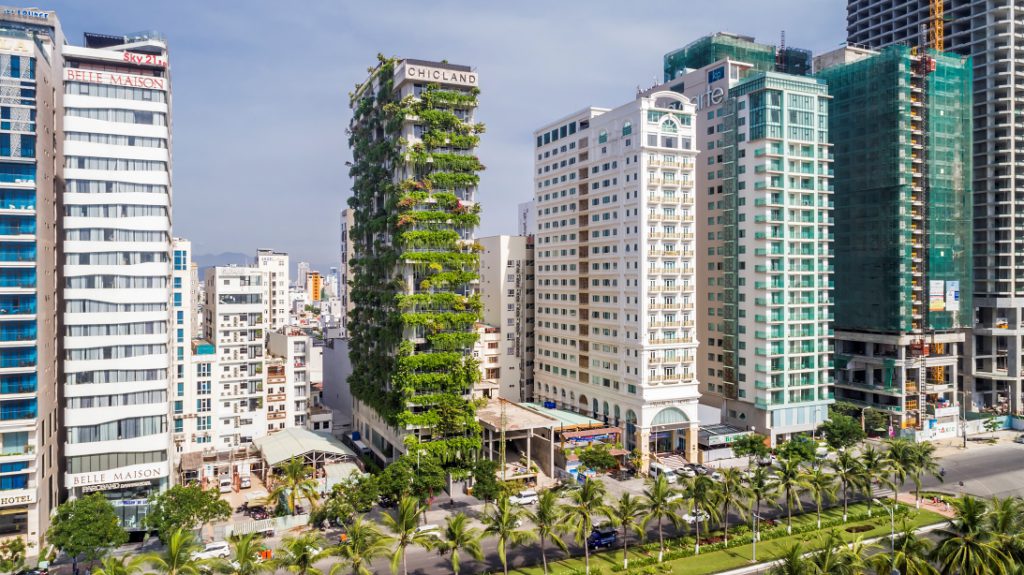 Chicland Hotel is located next to My Khe Beach in Danang, a popular tourist destination in Vietnam. It is situated on a major road along the coastline, about 100 metres away from the sea. Many buildings along this road are tall concrete blocks that lack greenery or passive cooling strategies, relying on artificial cooling to achieve thermal comfort. Hence, the main idea for Chicland Hotel was to reduce ambient temperatures by vertically filling balconies with as much greenery as possible on its modest site of only 700 square metres.
The design features a vertical façade with stacked planters on each floor, creating sky gardens and green balconies for every room. This vertical greenery system was challenging to create, since Danang's tropical climate experiences strong amounts of sunlight and heavy rainfall throughout the year. Thus, each balcony's position and level had to be carefully studied to select the appropriate types of plants and soils.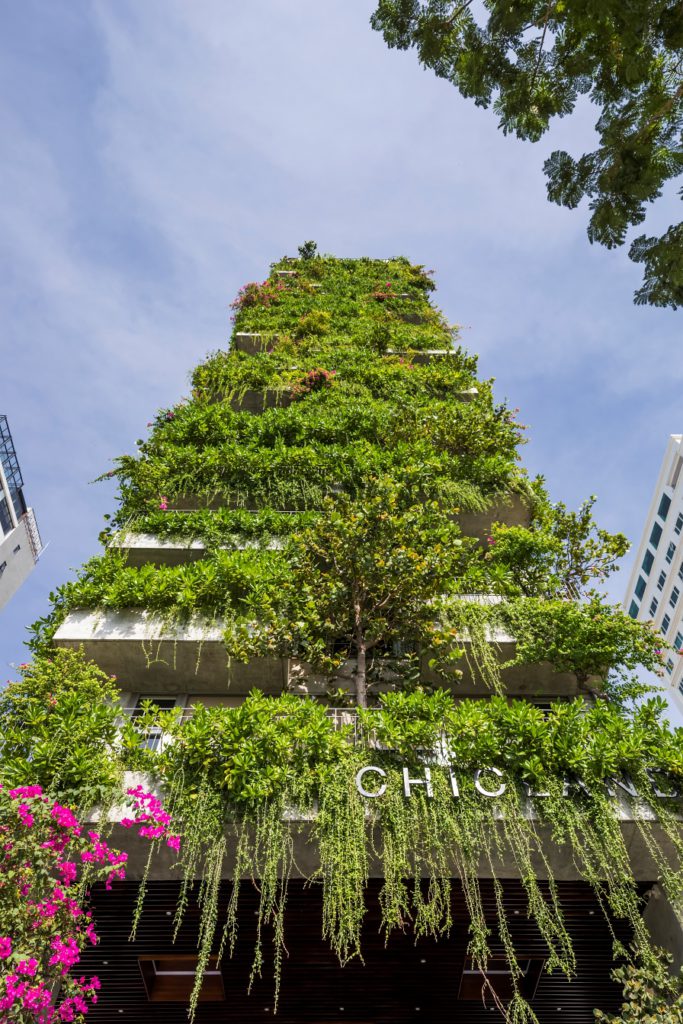 These balconies allow all rooms to have garden views, whether facing towards the sea or to adjacent lands. The plants help create a microclimate by acting as the building's 'lungs', allowing the indoor space to benefit from filtered air and diffused light, reducing unwanted solar heat. The green façade's roughness aligns with the interior design, as the furniture and finishes are made from local natural materials, such as wood, stone, bamboo and rattan.
The exterior walls and planters are made of concrete, which has been chosen for its ease of maintenance while minimising the risk of water penetration, allowing the building to have a longer lifespan. Since the jutting planters and the greenery on the façade cast deep shadows that reduce heat gain, the hotel is able to conserve energy through passive cooling.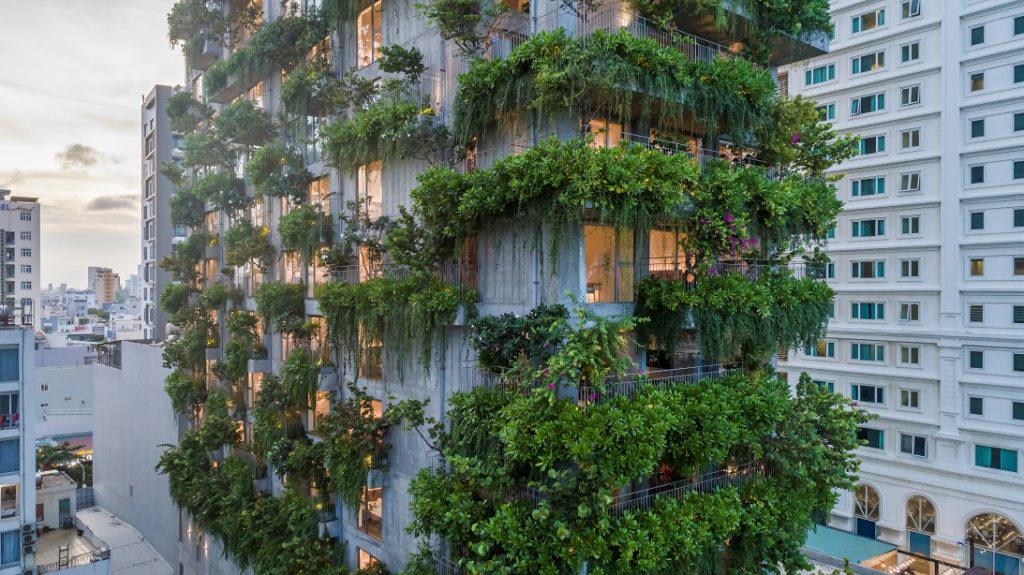 ---
PROJECT DATA
Location                           
Son Tra District, Danang, Vietnam
Completion Year                                                                     
2019
Site Area                                                       
700 square metres
Gross Floor Area                                                       
10,500 square metres
Principal Architect
Vo Trong Nghia
Design Team                                                
Ngo Thuy Duong; Mai Lan Chi; Takashi Niwa; Nguyen Van An
Contractor                                                   
Hicon
Mechanical & Structural Engineer          
NDC Consulting
Civil & Structural Engineer                       
SMT Viet Nam
Client                                                            
Chic-Land
Photographs
Hiroyuki Oki
---
Read more Green facade stories below:
Previously Published Projects