Landscape / 2nd Quarter 2021
Chao Phraya Sky Park
July 7, 2021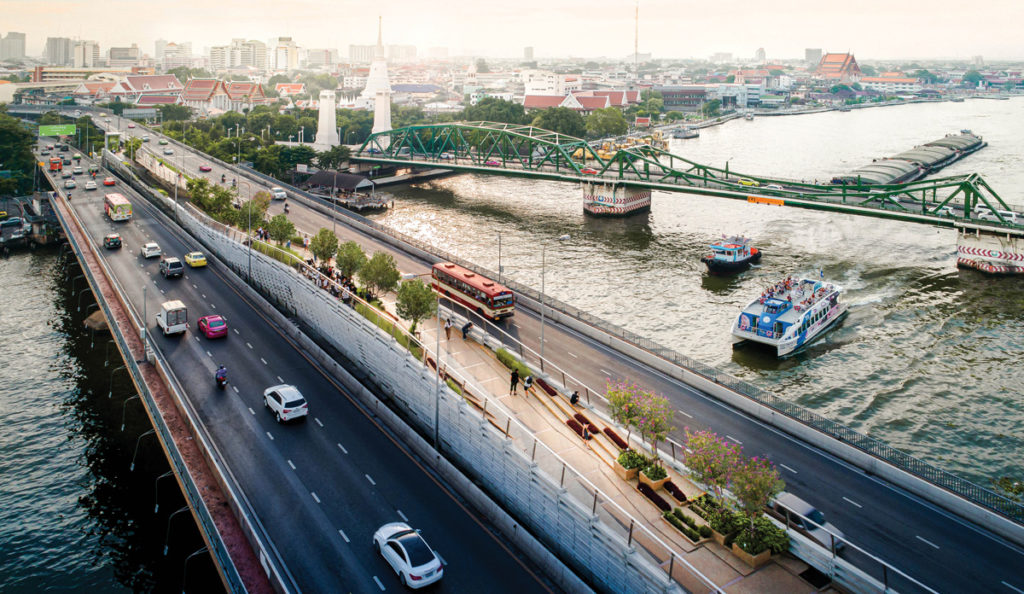 A portion of an abandoned electric train track has been transformed into an elevated green pedestrian bridge overlooking the Chao Phraya River. For 30 years, the unfinished structure between Phra Pok Klao Bridge withstood the elements and served as a reminder of the old Lavalin Skytrain project, which was abandoned in 1992. Today the concrete beams and pillars have been given a new lease on life as they become the support structures of the Chao Phraya Skypark, dubbed the world's first garden bridge.
With a price tag of 122 million baht, the sky park costs less than the proposed 7.8 billion baht ($250 million) Garden Bridge project over the River Thames in London. The green pedestrian bridge connects the existing park on both sides—King Prajadhipok Park, at the Phra Nakhon side of the river, with the Chaloem Phrakiat Forest Park in Thon Buri. The elevated section of the sky park is 8.5 metres wide and 280 metres long. It straddles the traffic lanes on the Phra Pok Klao Bridge. The park showcases how abandoned infrastructure in the city can be upcycled to benefit the residents and create a positive impact on the environment.
PROJECT DATA
| | |
| --- | --- |
| Project Name | Chao Phraya Sky Park |
| Project Owners | Bangkok Metropolitan Administration, Department of City Planning and Urban Development in collaboration with Department of Rural Roads |
| Location | Bangkok, Thailand­­­­ |
| Landscape Architect | LANDPROCESS |
| Architectural Design | N7A Architects Urban Designer |
| Urban Designer | Urban Design and Development Center (UddC) |
| Community Participation | Kadi Chin Community Cultural Conservation Group Photos: BMA; LANDPROCESS; Panoramic Studio |
---
Women in Architecture: FuturArc Interview Kotchakorn Voraakhom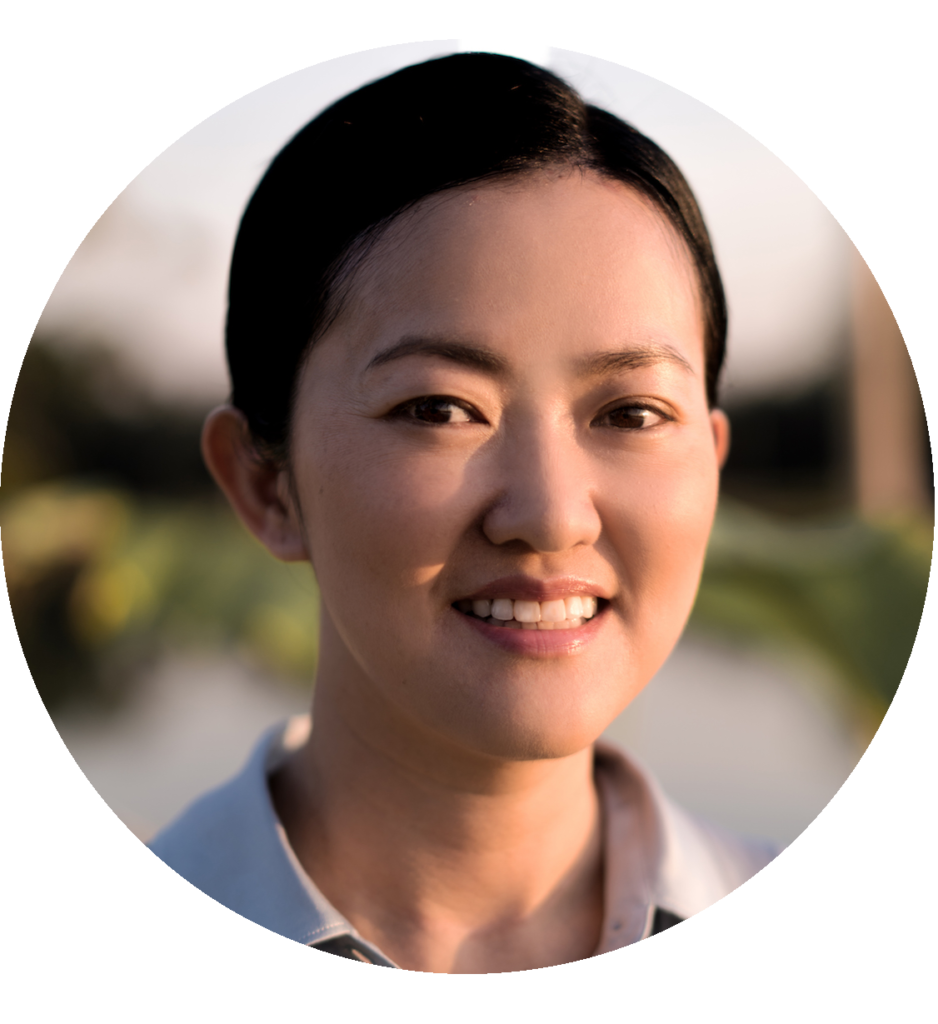 Kotchakorn Voraakhom is a landscape architect from Thailand. Her focus is on building productive Green public spaces that tackle climate change in dense, urban areas and climate-vulnerable communities. She is CEO and Founder of Landprocess and Porous City Network, as well as the chairwoman of Climate Change Working Group of the International Federation of Landscape Architects, World (IFLA World).
Previously Published Projects