Residential / 1st Quarter 2022
Carbon Tech Modular House by Sampangan in Indonesia
March 16, 2022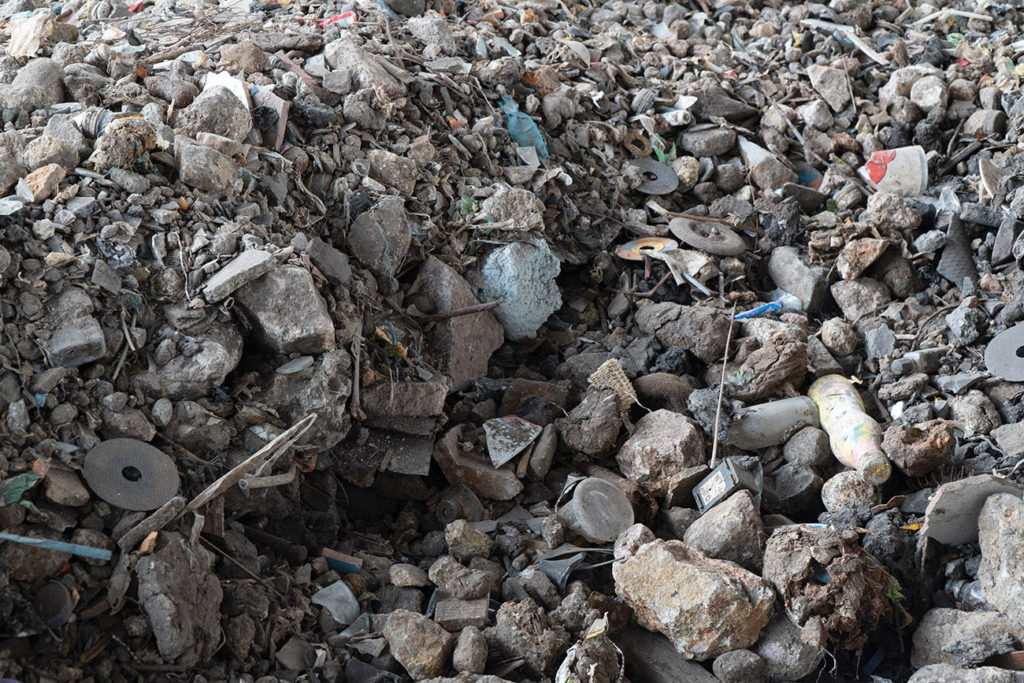 This is a pilot project for a carbon concrete building system that is affordable for low-income communities. It is estimated to be 40 per cent cheaper than conventional affordable housing in the market. The simplicity of design, modularity, knockdown system and lighter weight would also enable low-income communities that generally do not have formal construction knowledge to build their own homes, and not depend on expensive professional contractors and developers.
The building design uses a knockdown precast system that is adaptable to any site and landscape. The main building construction is well suited to any physical and climatic contexts, while the foundation can be customised to specific site conditions. These following qualities also make this building system ideal for disaster-resilient housing:
• Tensile strength helps protect during earthquakes.
• Higher fireproofing compared to conventional materials, which is good for high-density urban areas to prevent fires from spreading.
• Higher weatherproofing compared to conventional materials.
The process involved converting locally-sourced agriculture waste into activated carbon, which was then used to create the carbon concrete materials, together with raw materials from legacy landfill waste for the concrete aggregate.

Previously, the team built two houses in 2017 using the first-generation carbon concrete system (i.e., with carbon bricks). In 2021, they built a warehouse/workshop using the second-generation carbon concrete system (i.e., with a precast modular system). The team chose to build a workshop because "we wanted to test our materials first-hand with a building that we [could] use on a daily basis. Since our main operation is in waste management, it just made more sense to build the second-generation pilot building for our waste management operation," shared Hana Purnawarman, Sampangan's Chief Product Officer.
This project will be the first pilot house for the second-generation carbon concrete system, located in Bekasi (approximately 30 minutes from Jakarta). Even though it is close to the metropolitan area, it is still considered a remote area that is still largely underdeveloped with minimum infrastructure. The site is surrounded by local villages, where the team hired some builders from. For this particular site, the team used shallow footing foundation. The building system can also be dismantled and moved to another site.
[This is an excerpt. Subscribe to the digital edition or hardcopy to read the complete article.]
---
PROJECT DATA
Project Name
Carbon Tech Modular House
Location
Bekasi, Indonesia
Status
In development
Expected Completion
April 2022
Site Area
100 square metres
Gross Floor Area
36 square metres
Number of Rooms
2
Building Height
3.1 metres
Client/Owner
Sampangan
Architecture Firm
Sampangan (building system manufacturer)
Principal Architect
Hana Purnawarman
Main Contractor
Sampangan
Images/Photos
Sampangan
---
RELATED STORY: Homes, not Houses

Homes, not Houses | FuturArc
With the gap exacerbated by COVID-19, no single organisation, or even government, can tackle the housing deficit problem alone. The world gained a new word—COVID-19—in 2020 and lost precious lives over the two-year pandemic. When Omicron was declared a variant of concern in late November 2021, the m…

Previously Published Projects