Institutional, Online Exclusive Feature / 2022
Bó Mon Preschool: A safe 'station' amidst the hills
February 25, 2022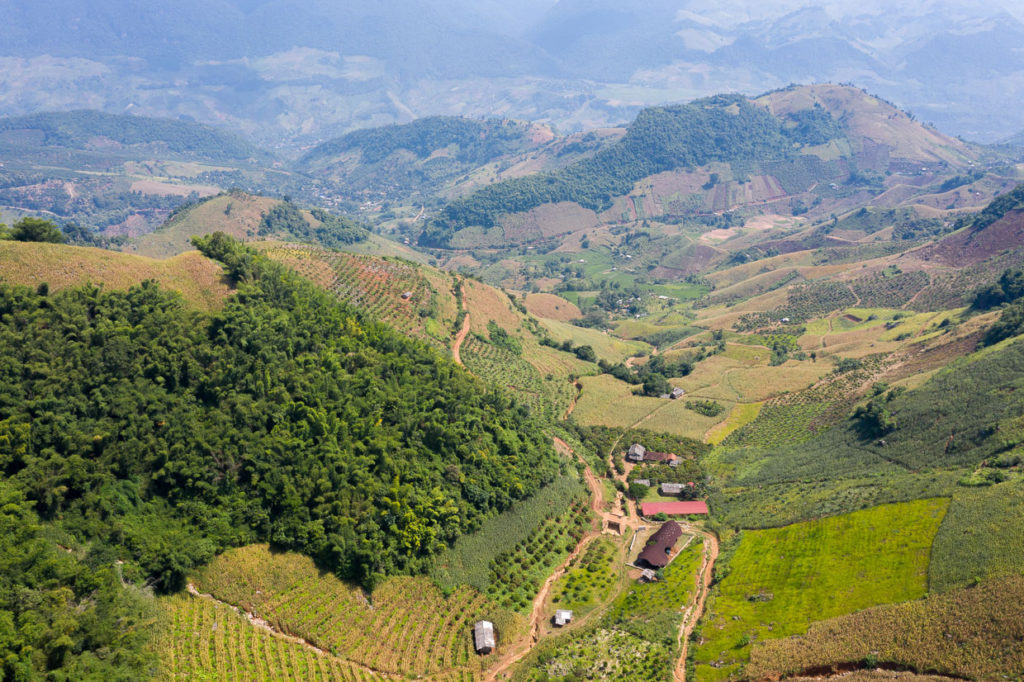 Bó Mon Preschool in the hilly terrain of Tú Nang Commune, Son La Province was constructed as a charity project. The school has a village-stationed teacher and is attended by nearly 70 pupils, including children of the H'Mong ethnic group from the three villages of Bo Mon, Cay Ton and Co Tong within two kilometres around the site.
The idea for this school is to become a connecting 'station' for children from the various villages, who often need safe spaces to wait for their older siblings in different schools or their parents who are working in paddy fields, before going home together. It is also designed as a prototype for future community-oriented projects by the non-profit organization, allocating space for communal activities.

Very early in the process, the spatial functions were outlined to form the basis of the design. The classrooms, teacher's accommodation and supporting rooms are joined by a central open space, where all activities are anchored. This multi-functional open area is shaded by a large awning, often used as an outdoor classroom and for children to play together comfortably during recess. It is also a flexible 'stage' that can be used for local festivals throughout the year.
The architect designed a cloud-like shape for the roof to blend against the natural context, considering the area's rural location with a backdrop of foggy mountains. Beneath it is a slender, stilted structure reminiscent of the traditional communal house, a đình.

Taking cue from the climate-appropriate design of the đình, stack ventilation is made possible through the roof joineries, allowing dry-hot wind from March to May to flow out the south-west edges of the building. In colder months, the double-layered roof and walls provide heat insulation, along with the dark-coloured onduline walls that absorb the sun's heat for a warmer interior temperature.
Despite the strict construction budget, timeline and remote location, the architects strived to create a thoughtful design that goes above and beyond generic functionality, something that also uplifts the community. "We hope to deliver a school that is not only architecturally sensitive but also a memorable learning environment for the kids to be in. A meaningful work of architecture that keep giving, and an unforgettable experience that would accompany them as they grow," said the architect. "Through close collaborations [with the community] during the construction phase, it has fueled my belief that architecture can have a positive influence to push the project to its fullest bloom, and that in the end would make all the effort worthwhile."
---
PROJECT DATA
Project Name
Bó Mon Preschool
Location
Yên Châu, Sơn La
Completion Date
June 2019
Gross Floor Area
237 square metres
Client/Owner
Bó Mon School
Architecture Firm
KIENTRUC O
Principal Architect
Đàm Vũ
Main Contractor
Hung Phat Tradeco (Bimexco)
Images/Photos
Hoàng Lê; Triệu Chiến
Previously Published Projects