Online Exclusive Feature, Residential / 2022
Avenue South Residence: World's tallest PPVC residential building
May 13, 2022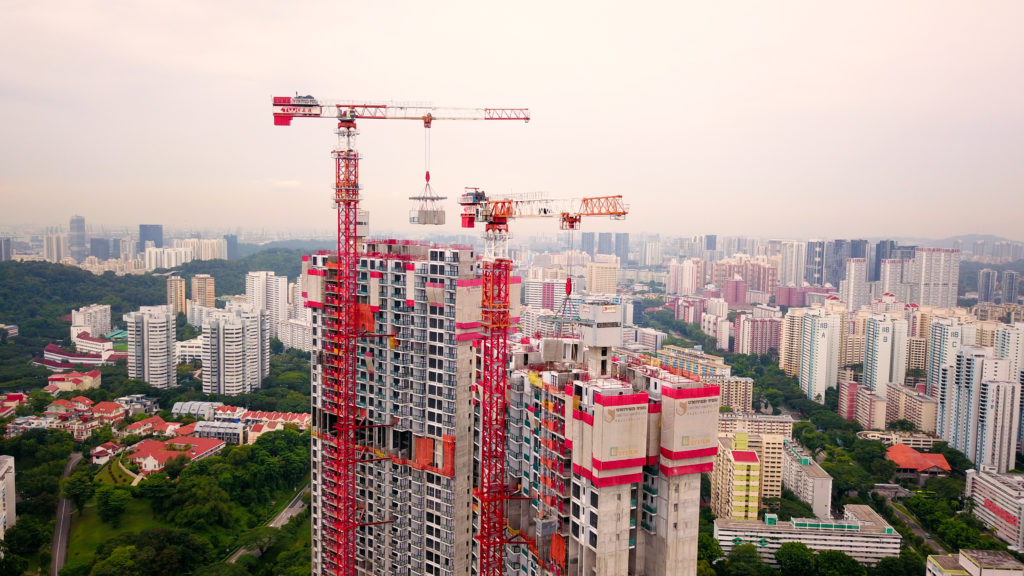 Among the challenges faced by Singapore's architecture, engineering and construction (AEC) industry are its limited land and shortage of manpower. To optimise resources—as well as to reach carbon targets—there is a need to expedite construction times, streamline the work, reduce waste and minimise construction-related disruption in the city.
A solution is to adopt the Design for Manufacturing and Assembly (DfMA) approach, which the government has targeted to reach 70 per cent by 2025. With DfMA, waste would be greatly eliminated as the production of components are tailored to each building's needs. There are fewer parts to manufacture, store in inventory and assemble, on top of promoting a just-in-time approach of immediately installing the parts on-site.
The most efficient method under DfMA today is prefabricated prefinished volumetric construction (PPVC). Also known as modular construction or unitised system, PPVC refers to the Lego-like assembly of 3-dimensional volumetric modules. These modules are usually almost completely built (up to their mechanical fixtures and interior finishes) in off-site factories before being transported to the site for installation in a Lego-like manner.

Under DfMA, the architectural, structural and mechanical/electrical parts of each module that make up a building should be closely aligned. Image by United Tec Construction
---
Reaching new heights
One of the PPVC projects under construction in Singapore is the 56-storey Avenue South Residence, which was topped off in February 2022 and is expected to be fully completed in 2023. At 192 metres, it is set to be the tallest PPVC residential development in the world.
Over 3,000 modules have been stacked atop one another to make up the two apartment towers in Silat Avenue. Its façade is sun-shaded with wood-coloured vertical screens and balconies, spaced by pockets of sky terraces as multi-storey green spaces above the city. The development also preserves a park adjoining five walk-up heritage apartments on the site, connected to the 24-kilometre-long Keretapi Tanah Melayu (KTM) Rail Corridor.
Building information modelling (BIM) was instrumental in aligning the residence's architectural, structural and mechanical/electrical services. Around 31 different room modules were manufactured and cast together to make up one floor, resulting in a variety of one- to four-bedroom units.


---
Sustainability of PPVC
When compared to other methods of construction, such as cast-in-place concrete or assembling 2D prefabricated panels, PPVC was found to be the best at fulfilling environmental criteria.1 Based on life-cycle assessments that included the amount greenhouse gases released, impact on ozone layer depletion, and toxicity of chemicals emitted to the environment, PPVC had the lowest impact by up to 6 per cent.
For Avenue South Residence, the PPVC method reduced pollution and noise as the apartment modules were built off-site, thus improving the health and safety of construction workers and people living and working near the project. In addition, the method allowed for a higher level of quality control, as the modules were built in a controlled factory environment. The project is able to have a 40 per cent boost in productivity due to the manpower and time efficiency.


1 https://www.springerprofessional.de/en/life-cycle-sustainability-assessment-analysis-of-different-concr/19285042
---
PROJECT DATA
Project Name
Avenue South Residence
Location
Silat Avenue, Singapore
Expected Completion
Q2 2023
Site Area
245,972 square feet
Gross Floor Area
910,096 square feet
Number of Rooms
1,074 units
Building Height
192 metres
Client/Owner
United Venture Development (Silat) Pte Ltd
Architecture Firm
ADDP Architect LLP
Principal Architect
Markus Cheng Thuan Hann
Landscape Consultant
Ramboll Studio Dreiseitl
Main Contractor
United Tec Construction Pte Ltd
Images/Photos
UOL Group; United Tec Construction
---
RELATED STORIES:

The Nest Modular Housing | FuturArc
APPLYING THE LOGIC OF PIXELATION FOR AFFORDABLE LIVING SPACES "In the emerging economy of Vietnam, the [typical] household size has changed from three generations [living under one roof] to smaller households of two people or less, [and] then those households expand again to three to four people aft…

Carbon Tech Modular House by Sampangan in Indonesia | FuturArc
This is a pilot project for a carbon concrete building system that is affordable for low-income communities. It is estimated to be 40 per cent cheaper than conventional affordable housing in the market. The simplicity of design, modularity, knockdown system and lighter weight would also enable low-i…
Modular Integrated Construction for sustainable future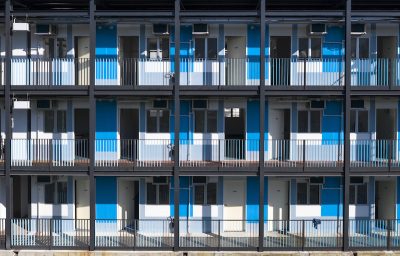 Part II: Modular Integrated Construction for sustainable future | FuturArc
COVID-19 has brought both challenges and opportunities, as innovation flourished and new technologies found their ways to advance further. In April 2020, LWK + PARTNERS completed the temporary quarantine facilities in Sai Kung Outdoor Recreation Centre in collaboration with Paul Y. Construction and…
Previously Published Projects