Institutional, Online Exclusive Feature / 2021
An oldie but goodie: A 140-year-old convent with multiple lives
by Candice Lim; edited by Dinda Mundakir
December 27, 2021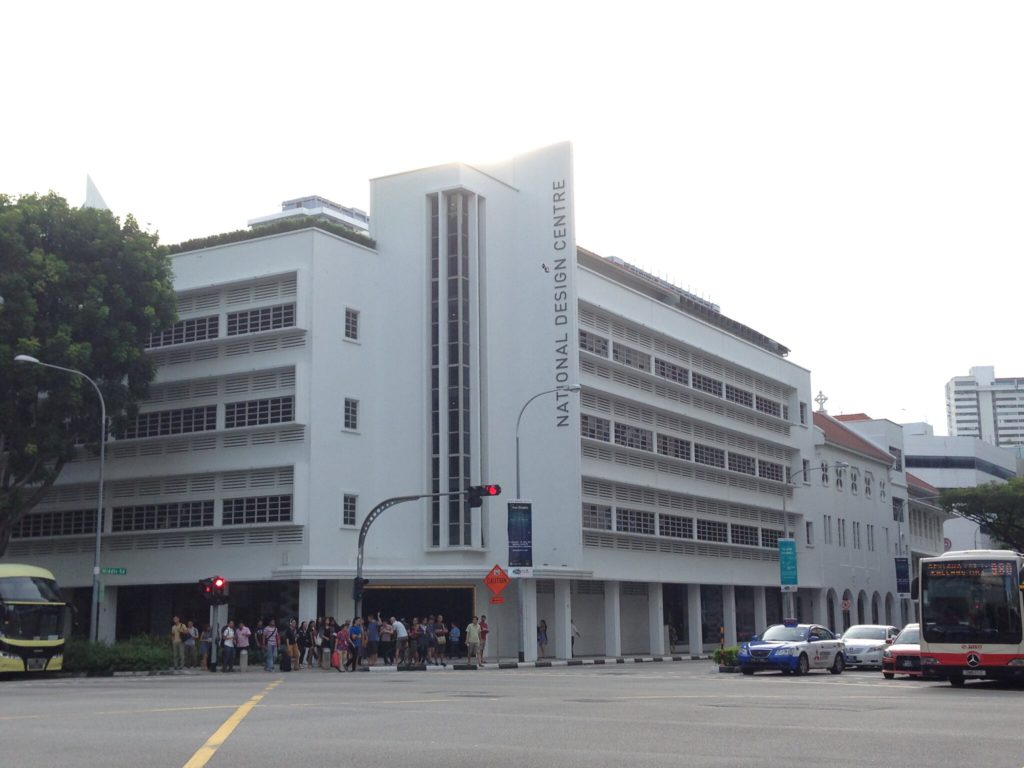 While she might not seem like it, but this modest-looking building has been around since the 1870s, and has taken care of a myriad of people, from nuns, teachers and students to artists and designers. I have fond memories of this building when it was St Anthony's Convent Primary and Secondary School, which was my alma mater. As a convent for Catholic nuns—some of whom served as teachers while also running the school as administrators—and a missionary school, I am still amazed by how the architecture managed to accommodate so many functions in so compact a structure.
Located in the city centre at Middle Road and along the junction of busy vehicular traffic, the building was designed to be inward-looking. There was no space for a green field (or much greenery in fact), obviously, and so a courtyard in the middle surrounded by classrooms and offices on all sides (the highest floor housed the nun's quarters), or what we called the quadrangle, served as everything—there were several coloured lines painted on the ground as markers for different types of games such as basketball (yes there were also two basketball hoops at each end); we used to sit on the quadrangle ground during recess to eat (although tables and chairs were provided in the covered area) so it became an informal dining area of the canteen; we had morning assembly there; sports/PE there; etc. To me, that quadrangle was the most defining and impressive architectural feature of the school—it made space possible in an area of the city centre where space was already competitive; and it made it possible to house a missionary school for children to get a decent, wholesome education. There is no teacher like a Sister-teacher or principal.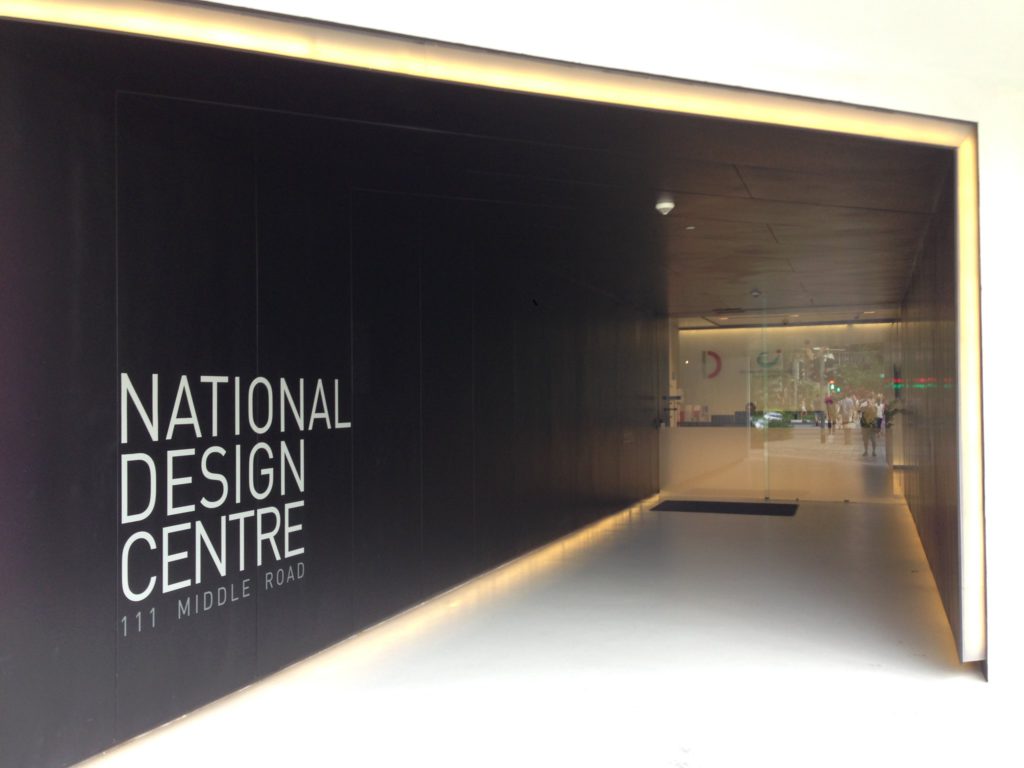 Designed by the oldest architecture firm in Singapore Swan & Maclaren Architects, the building has not changed much from the outside since the pre-war times. While it began its life by serving as St. Anthony's Convent, it has stood unused for some time before the Nanyang Academy of Fine Arts acquired it as a school campus in the mid-1990s, alongside the Chinese Opera Institute.
Its most recent transformation took place in 2011 to serve as a design nexus for Singapore's National Design Centre (NDC), prepared by a multi-disciplinary team led by SCDA Architects. This act of restoration and adaptive reuse encompassed three pre-war art deco blocks and one post-war modern block, which have been gazetted for conservation by the Urban Redevelopment Authority. Thus, to not alter the design of its façade much, the internal space became the focus of renovation.
A sky-lit central atrium was fitted above the quadrangle, allowing natural daylight inside to reduce the energy usage. The interiors were retrofitted with sleek new furnishings to stitch together the old and new. Additional volumes were also inserted—most prominently beside the main stairwell—and wrapped in translucent wire mesh, conveying the flexibility and openness of the spaces within.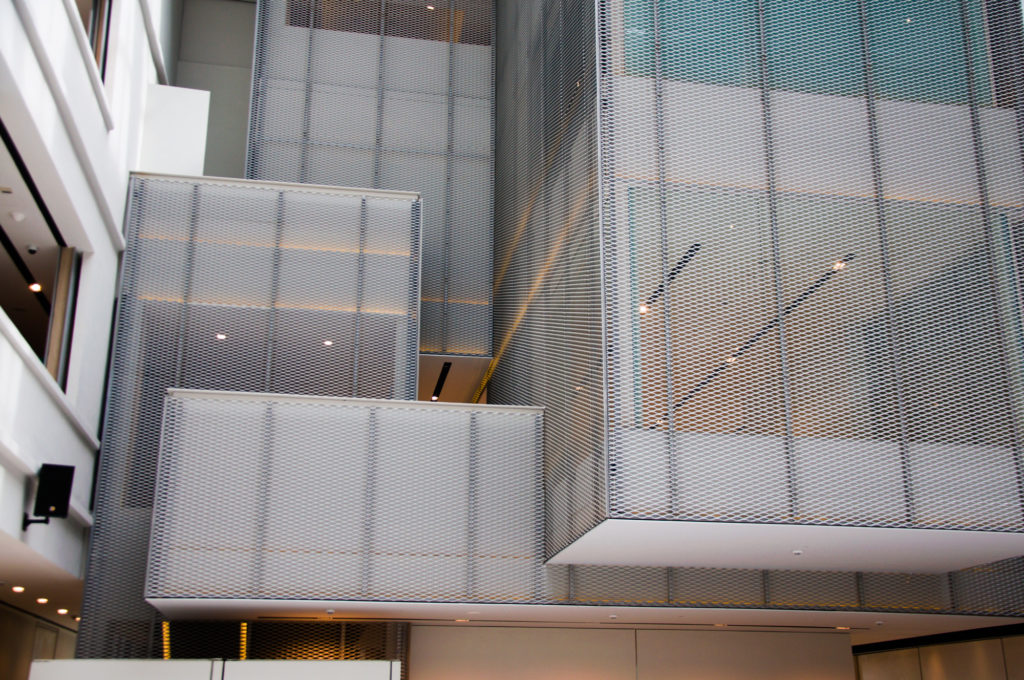 These simple but impactful design gestures have made the building more open and inviting than ever to support its ecosystem of designers and businesses. An array of office and coworking spaces has become avenues for collaboration and capacity-building, while the public is treated to lively exhibitions, events, workshops and boutique stores. The building has once again been given a new lease on life—showcasing the diversity and fresh innovations of the design sector while maintaining what made it great since past centuries.


---
References:
https://stateofbuildings.sg/places/nafa-middle-rd-campus
https://en.wikipedia.org/wiki/Swan_%26_Maclaren_Architects
https://www.designsingapore.org/national-design-centre.html
https://www.nafa.edu.sg/about-nafa/corporate-information/history#yearEight
https://www.scdaarchitects.com/architecture/national-design-centre
Previously Published Projects