Commercial, Institutional / 4th Quarter 2022
A Tale of Two Platinum Firsts
December 7, 2022
In Malaysia, the two most popular local certification bodies for private sector projects seem to be Green Building Index (GBI) and Green Real Estate (GreenRE). It has become increasingly common for developers or owners to undertake Green certification for their properties, and there has been an increased top-down push to all sectors to achieve nationally committed carbon reduction targets.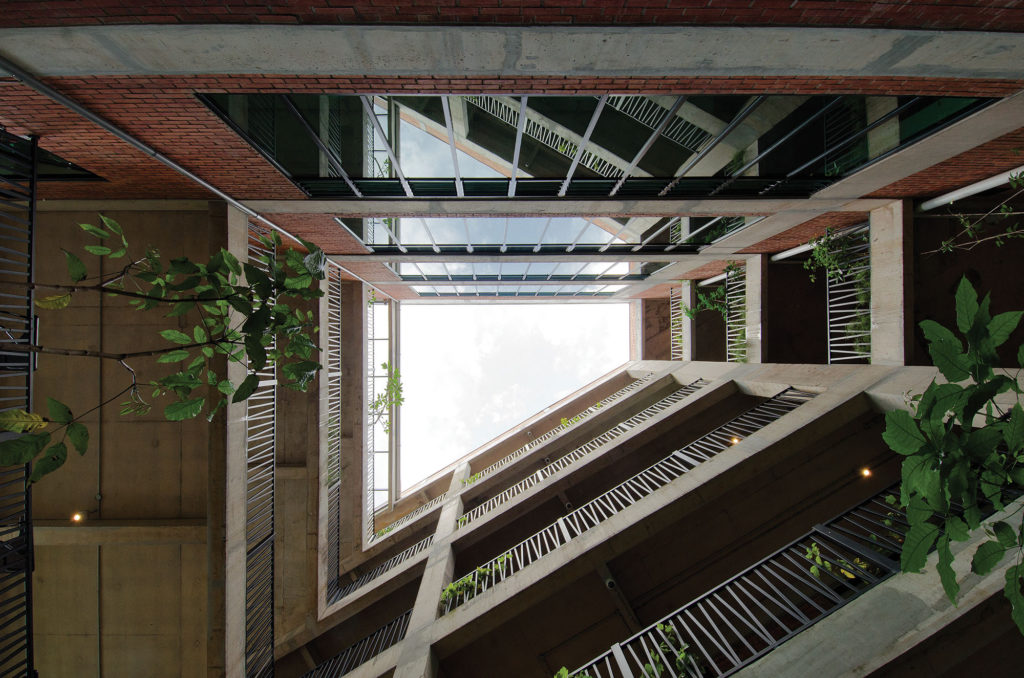 The fact remains that only less than 1 per cent of the building stock in Malaysia are currently Green certified, according to National Property Information Centre (NAPIC) statistics.1 While Green building certification systems have evolved to accommodate changing factors, they are but tools to be leveraged and put to good use to achieve one's overall objectives for a Green building project—they are not the driving force or an end in themselves.
Here, we showcase two projects that are both firsts: 1 Lasam (BVH Office HQ) is set to be the first Green Building Index (GBI) Platinum-certified building in Perak and the WAO House is Malaysia's first GreenRE Platinum-certified women and children's centre.
They illustrate how taking the Green building rated route does not mean being restricted to mechanical checklists of energy- or water-saving features and metrics, but rather how it can help translate one's commitment to environmentally friendly architecture into actionable, measurable steps to account for both active and passive concepts that need not be alienated from common sense design principles.

1 Lasam | FuturArc
In the beginning, the owner of 1 Lasam wanted to create the first-ever GBI Platinum-rated building in the state as its headquarters …
READ MORE: Project | WAO's Child Care Centre

WAO's Child Care Centre | FuturArc
A CSR initiative to rebuild a burnt-down bungalow led to Malaysia's first GreenRE Platinum-certified women and child care shelter.
[This is an excerpt. Subscribe to the digital edition or hardcopy to read the complete article.]
---

Previously Published Projects