Nov - Dec 2016
Versatile technology for pool and landscape illumination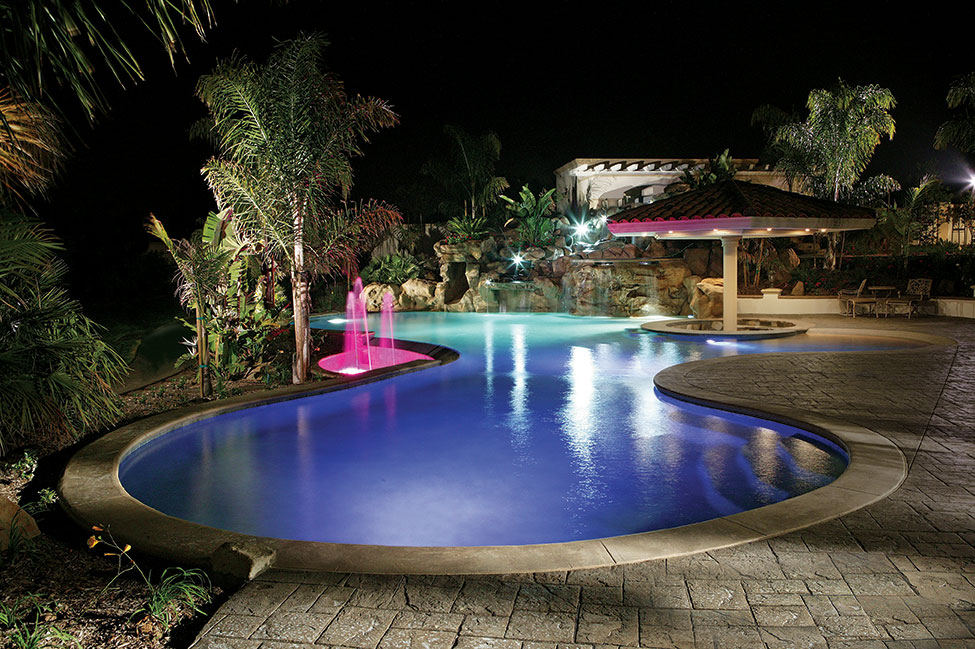 Pentair Aquatic Systems manufactures and provides cutting-edge pool equipment and accessories that are suitable for both residential and commercial projects. LED lights from Pentair are significantly more energy efficient than traditional incandescent and halogen pool lights. They also last longer, which minimises replacement cost. As part of the Pentair Eco-Select brand, they contribute to an environmentally responsible pool system.
The IntelliBrite 5g LED white underwater LED lights offer lighting effects that consume 86 percent less energy than traditional incandescent pool lights. These underwater colour-changing pool and spa lights use less than half the energy as compared to competitors' LED lights. In addition, a combination of individual coloured LED lights offers a vibrant spectrum of colours using power sequencing to illuminate—colours are selected at varying speeds and sequences to create synchronised underwater lighting effects. With the IntelliBrite controller, users are able to select their favourite light show with the flip of a switch. To complement the lighting effect, users can also synchronise the LED lights at the pool and spa with the landscape lights.
For more information, please visit www.pentairpoolasia.com
or call (+65) 6768 5800.
Previously Published Products