4th Quarter 2020
Technal: Working to improve the environment
At Technal, sustainability is at the heart of the business. The company provides effective and reliable aluminium windows, sliders, doors and façades that produce long-term results over a building's life cycle.
With people spending more than 90 per cent of their lifetime working and living within buildings, and buildings accounting for approximately 40 per cent of total energy consumption, Technal has developed solutions that focus on providing health and comfort to occupants while drastically reducing the use of energy for either cooling, heating, water and raw materials needed throughout its entire life cycle.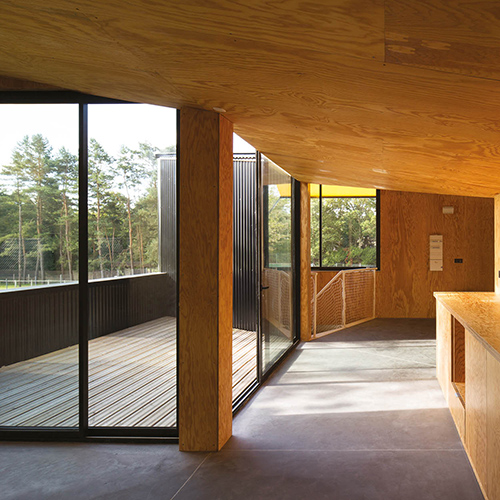 Technal's design goes beyond mere aesthetics. It is a compendium of functionality, respect for the environment, ergonomics, energy saving, integration with the surroundings and, last but not least, to support the distinctive characteristics of each project.
Allowing users to escape the outdoor heat, damp, wind and noise is the biggest challenge of Technal's research and development team. For the last 20 years, the team has continuously improved the thermal performance of its systems. Technal's range of products and services has been designed and developed to address customer needs in meeting Green building standards.
Using sustainable design brings little or no additional cost (from 0 to 15 per cent). Over the medium to long term, any additional investment involved are more than offset by account savings on running expenses, improved well-being, increased productivity and higher property value. Technal's designs anticipate future changes in building regulations, giving them the longest possible life cycle with minimal revisions.
Soleal
With this concept in mind, the company developed the new Soleal range, which offers large dimensions along with excellent sound and thermal insulation qualities. Soleal sliding systems, windows and doors provide the necessary insulation to reduce energy consumption from heating and cooling.
About the company
The Technal brand is part of Hydro, the Norwegian world-leading extrusion company. The company has around 35,000 employees involved in activities in more than 40 countries. The group is a global integrated aluminium company with production, sales and trading activities throughout the value chain, from bauxite, alumina and energy generation to the production of primary aluminium, rolled products, extruded products as well as recycling. For more information, please visit technal.asia.
Previously Published Products