1st Quarter 2019
State-of-the-art brush technology for wooden floor effects
Bona, a leading firm in wooden floor treatment, introduces a new brush technology that enhances the natural character of wood and creates contemporary designs with ease.
With a century-long industry expertise in wooden floors, Bona has developed an innovative system for creating modern flooring effects as a part of the Bona Inspiration concept—a floor styling programme that offers guidance in flooring trends. The Bona Brush Technology is a distinctive system that allows contractors to renovate existing floors to create elegant and stylish effects, recreate the latest engineered floor trends, or simply restore the natural beauty of the original floors. From texture and contrasts to eye-catching two-colour effects, the design possibilities are endless when combined with Bona's wide range of oils and finishes.
Bona Brush Technology comprises wire brush attachments that are compatible with Bona FlexiSand 1.9. The heads are mounted onto the Bona Power Drive NEB through a simple snap-lock mechanism, which is then attached to the Bona FlexiSand for a fast, easy, direction-free sanding and brushing process. The counter-rotating cylindrical wire heads brush down to remove the soft wood, allowing the coloured oil to settle between the grain.
For edges and hard-to-reach areas, Bona introduces the new Bona SupraFlex all-in-one edge tool. Suitable for both brushing and sanding of wood and other substrates, Bona SupraFlex is the ideal companion to the Bona Power Drive NEB.
About the company
A family-owned company founded in 1919, Bona delivers products for installation, maintenance and restauration of wooden floors. The company's headquarters is in Malmö, Sweden, and is globally represented by 17 subsidiaries and 70 distributors. For more information, please visit www.bona.com.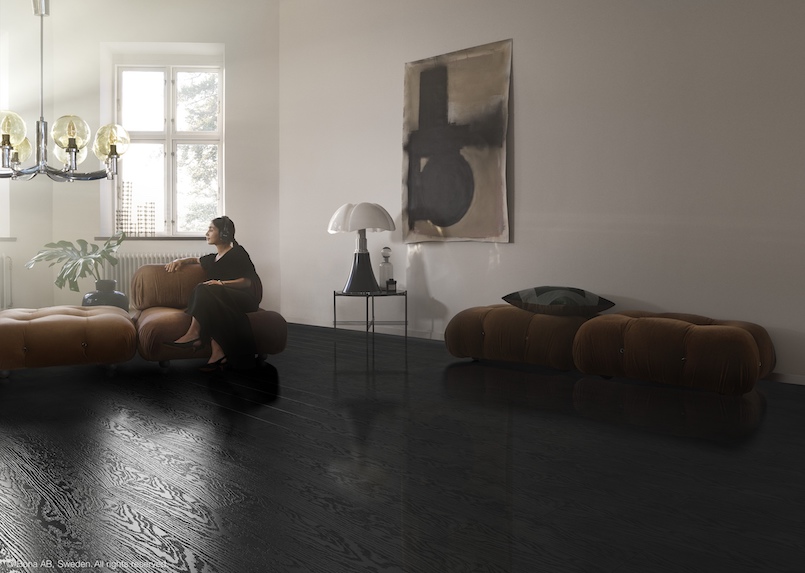 Previously Published Products