4th Quarter 2020
Samsung's innovative air-purifying and cooling technology with PM1.0 filter
An air conditioner with air-purifying panel in one unit
Samsung's Wind-Free range of air conditioners is a powerful solution that controls the temperature and humidity of the indoor space. It incorporates an air-purifying panel that is designed to improve air quality with its advanced filtration system, a two-step system that consists of two types of filter—a pre-filter and a PM1.0 filter.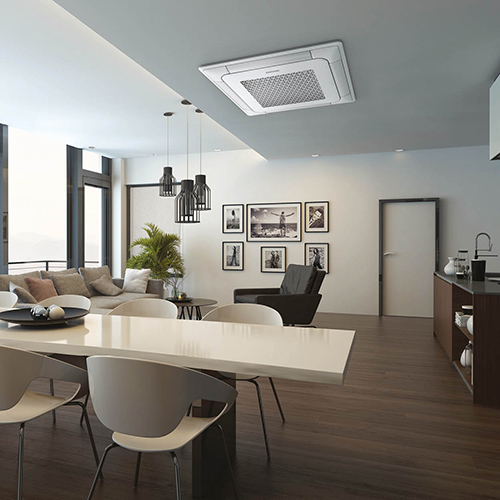 Proven capability to sterilise bacteria as well as capturing ultra-fine dust
The PM1.0 filter is not only effective at capturing ultra-fine dust of up to 0.3 micron in size, but it also sterilises up to 99 per cent of certain bacteria trapped by the filter using an electrostatic precipitator. It has two main parts that charge and collect dust and bacteria. The brush type discharger generates negative ions that give dust particles and bacteria a negative charge, so they become strongly attached to the ground electrode due to the electrostatic force of the collector. Its effectiveness in sterilising bacteria has been verified by Intertek*.
A longer use with a simple wash
The semi-permanent PM1.0 filter and pre-filter are easily washable and reusable. This means that users can continue enjoying clean, fresh air while also saving on maintenance costs. For more information, please visit www.samsung.com/air-conditioners.
Wind-Free is a trademark for Samsung Electronics Co., Ltd..
Availability of the PM1.0 filter may vary by country and by model.
*Tested on Samsung's filter system (electrostatic precipitator) for air conditioner in Korea's laboratory. Data has been measured under specific testing conditions and may vary depending on environmental factors and individual use.
Previously Published Products