2021
Protect with DOWSIL™ Peelable Coating
Brought to you by DOW
In building projects, the installation of a façade can take anywhere from 12 and 18 months. With the high number of activities on the construction site, our valuable glazing and façade system is vulnerable to dirt and surface damage caused by abrasion, weld spatter and so on.
DOWSIL™ 650 Protective Peelable coating is a water-based acrylic coating formulated for temporary protection of façade glazing, window system and panels. It dries to a pleasing bluish aesthetic and safeguard the surface from damage, replacement and reduce cleaning time for your project!
DOWSIL™ 650 Protective Peelable coating offers the following benefits :
Superior surface protection that will last throughout the construction
Protection for glass, coated glass, aluminium and most non-porous materials
Compatible with DOWSIL™ Sealants used on the glazing system.
Non-toxic and low VOC
Easy to apply and remove
Easy disposal as a non-hazardous waste
Save time and money!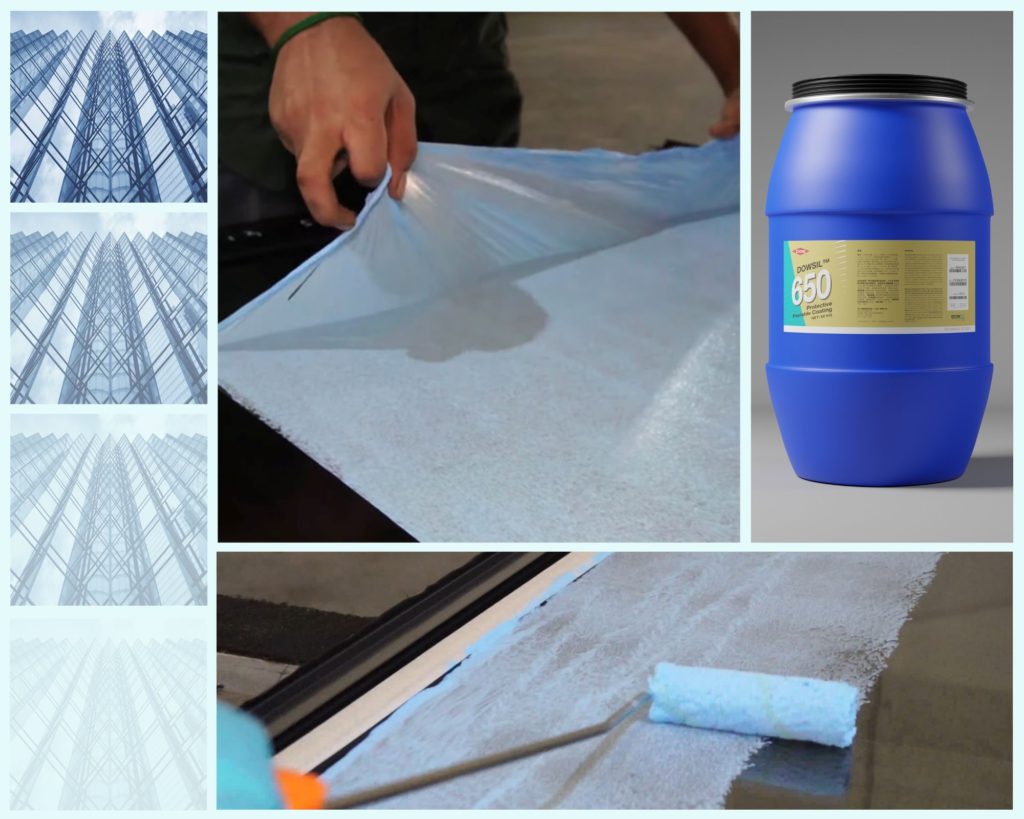 For more information, please visit www.dow.com/construction or email [email protected]
Previously Published Products