3rd Quarter 2020
Mapei's decorative resin floorings
Mapei offers a range of decorative resin flooring options that comes in an array of colours, shades and patterns that are tailored to individual requirements and preferences.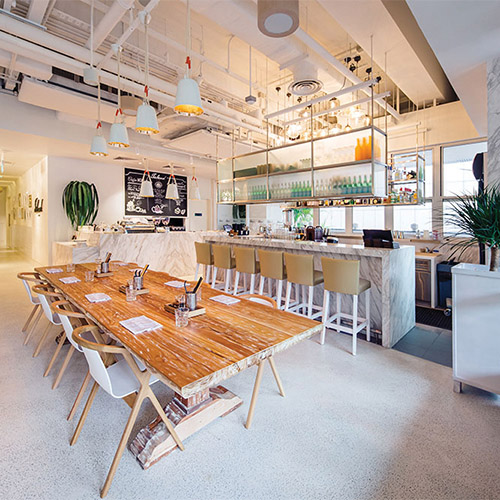 Mapeflakes SP
Mapeflakes SP is a range of decorative acrylic coloured flakes that is to be incorporated with the Mapefloor epoxy as well as polyurethane floor and wall systems. The flakes come in four sizes: micro, small, large and extra-large with 10 pre-blended colours to choose from.
These flakes will first be broadcast onto a substrate that already has a layer of epoxy coating in the desired colour, followed by a sealer and finishing coat. The finishing can be a combination of textured or smooth, glossy or matt.
The system requires low maintenance—with high resistance to wear and tear, it offers an advantage for areas with high footfall such as malls, showrooms and offices. Durable and water-resistant, it can be used as a topping of new floor surfaces or refurbishment of old floors.
Mapefloor I 320 SL Concept
A self-levelling epoxy coating with coloured granular finish for decorative floors, this option creates seamless and attractive floors that can withstand medium to heavy loads. As such, it is suitable for industrial and commercial environments such as hotel lobbies, bars, offices and showrooms. With a good resistance to abrasion, this system is easy to sanitise.
Mapefloor Epoxy Terrazzo System G
This option is a combination of epoxy resin and clear glass chippings for highly aesthetic, customisable floor finishes. It has excellent wear resistance, is easy to clean, and can withstand detergents and cleaning operations during maintenance. It is suitable for floors subjected to heavy traffic and can be utilised in commercial centres, shops, showrooms, airports, restaurants, offices, etc.
Previously Published Products