Mar - Apr 2016
Making wood last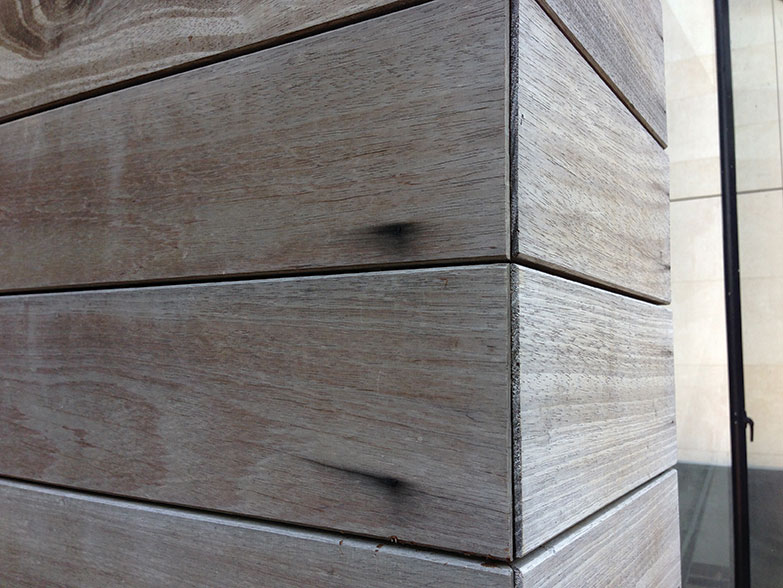 Zirconwood is a form of thermally modified timber. First developed to improve the durability and performance of softwoods, it has recently been extended to boost the performance of hardwoods, allowing certain timbers to be used externally with no additional protection.
A step higher than the usual heat-treated wood that is 'pasteurised', it is much different from kiln drying, which only reduces the moisture content of the timber.
How is it made?
Zirconwood production exposes the timber to high temperatures, which permanently change the chemical and physical properties of the wood. Thermal modification takes place when the heating temperature is raised to between 190 and 250 degrees Celsius. The treatment process is based on a specially formulated heat and steam method, which minimises the bleeding of sap.
After the process, the stability of Zirconwood is achieved as the fibres crystalised and stop expanding—its stability improves by approximately 80 percent. Therefore, it is less prone to cupping and warping. The thermal modification process also destroys the hemicelluloses and carbohydrates in the wood, which are the main food sources for insects and rot-producing fungi, thus making the wood more resistant to rot and infestations.
What problems can it solve?
• Dimensional stability
• Low equilibrium moisture content
• Good working properties—results in smooth surfaces that can be easily oiled or varnished
• Richer and darker wood colour
Why use it?
There is a growing popularity of thermally modified wood usage because designers are able to use a single wood species for both indoor and outdoor use, achieving colour uniformity and consistency, while ensuring wood stability and durability. Zirconwood benefits include:
• Pure and natural wood
• 100 percent chemical- and resin-free
• High durability
• Five durability grades to suit different usage (i.e., D1, D2, D3, T4 and T5)
• Suitable for both indoor and outdoor usage
• Lightweight
Recommended applications:
• Wall cladding/screens
• Trellis/ceiling
• Garden furniture
• Fences
• Indoor floors
• Decks/boardwalk
For more information, please visit www.timplex.sg.
Previously Published Products