1st Quarter 2019
KASTELLO Collection: Driven by design, powered by technology
Thoughtfully crafted, the KASTELLO Collection weaves technological and sustainable features into a modern classic design. It bridges aesthetics with functionality to bring about a full range of contemporary products that is built to last.
Together with American Standard's signature design elements—flared out silhouettes, defined edges, bespoke details—the KASTELLO Collection makes for an ideal chic accompaniment to any luxurious bathroom environment. Besides showcasing beauty through symmetrical curves and angles, the customised design is also central to functionality and comfort, while the ergonomic lines of the faucet emphasises performance and style.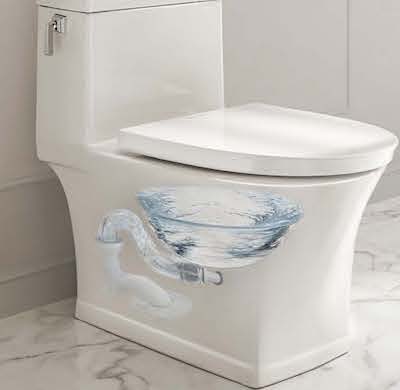 The KASTELLO Collection one-piece toilet boasts the latest in hygiene technologies with power features that offer users convenience and assurance.
SiphonMax with Power Rim flush technology: Effectively removes both heavy and light waste with twin torrents of water from two openings.
Aqua Ceramic: Engineered to prevent the accumulation of dirt and dark rings from forming on ceramic surfaces, allowing the toilet to remain smooth and polished for a long time.
Double Vortex: Maximises flushing performance while minimising water usage.
ArmorLid with EasyLift: Enhances durability with excellent resistance to scratches, impacts and discoloration.
ComfortClean: Effectively kills E. coli bacteria, maintaining hygiene.
About the company
Backed by over 140 years of pioneering legacy, American Standard endeavours to raise the standard of living by delivering bathroom solutions that are beautiful, purposeful and safe for everyone. For more information, please visit americanstandard-apac.com.
Previously Published Products