2023
Flooring solutions for heavy-duty manufacturing at AHP Proton City Malaysia
Brought to you by Saint-Gobain Malaysia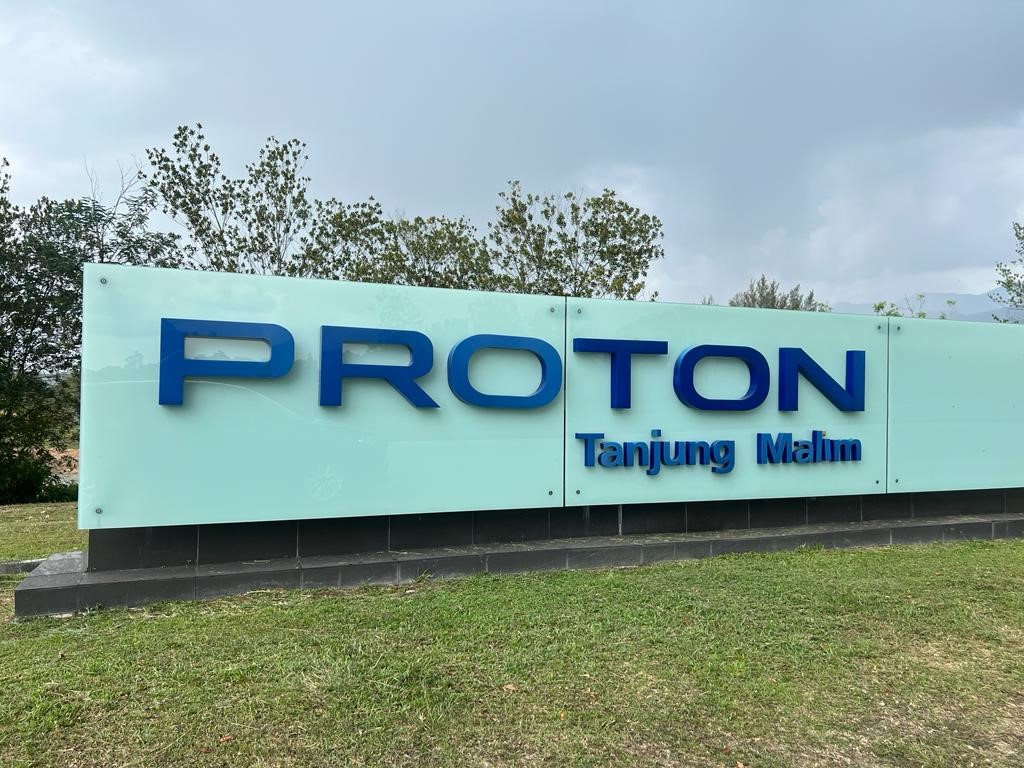 At the recent Global Investors and Vendors Convention 2023, a highly anticipated event organized by Proton, Malaysia's national carmaker unveiled its ambitious plan to relocate its manufacturing and research and design facilities to the Automotive High Tech Valley (AHTV) by 2027. This includes not only its core manufacturing facilities but also its network of vendors, creating a comprehensive ecosystem within AHTV. This colossal project encompasses an estimated 404.69-hectare area in Tanjung Malim, Perak, anticipating future investments reaching up to RM32 billion and a workforce of approximately 10,000 employees.
Saint-Gobain Malaysia, a globally recognised leader in building materials and solutions, is poised to play a pivotal role in this project. The company has been entrusted with providing top-tier flooring solutions for 43,000 square metres at AHP Proton City Malaysia. This role underscores Saint-Gobain's commitment to supporting innovation and sustainable development in the construction and automotive industries.
---

The requirements for the flooring system within AHP Proton City are exacting, reflecting the rigorous demands of heavy-duty manufacturing operations:
• Abrasion Resistance: The flooring system must withstand the constant movement of heavy machinery, including forklifts, stackers, pallet jacks and a high volume of human foot traffic. This calls for a flooring solution that offers exceptional abrasion resistance, with long-term durability in the face of heavy use.
• Resistance to Physical Impacts: The manufacturing environment is fraught with potential for impacts from dropped tools and heavy point loading. The selected flooring system should be capable of effectively resisting these physical stresses, safeguarding the integrity of the facility.
• Resistance to Osmotic Pressure: A distinctive challenge in this project is the high moisture levels from the substrate. To ensure a long-lasting and durable performance, the flooring system must effectively resist osmotic pressure, a task that requires specialized solutions.
• Flat & Smooth Surface: The flooring system is also expected to provide a flat and smooth surface that is suitable for various equipment and operations, including racking, shelving, and the use of stackers like Very Narrow Aisle (VNA) equipment. This feature contributes to the operational efficiency and organization of the manufacturing facility.
---
To meet stringent requirements for the AHP Proton City project, Saint-Gobain Malaysia has identified the ideal solutions: Weberprim EP 511 WB and Weberfloor PUC SL. These flooring products are renowned for their exceptional performance characteristics and versatility.
Weberprim EP 511 WB is an epoxy-based primer that provides a solid foundation for flooring systems. Its exceptional abrasion resistance ensures it can withstand the rigors of heavy machinery and foot traffic. It also offers robust adhesion, contributing to the durability of the overall flooring system.
Weberfloor PUC SL, on the other hand, is a polyurethane self-levelling flooring system. It not only delivers a smooth, durable and impact-resistant surface but is also well-suited for environments with high moisture levels. This ensures that it cures effectively in such conditions, guaranteeing a long-lasting and resilient flooring solution.

---
Saint-Gobain Malaysia's commitment to delivering superior flooring solutions for AHP Proton City exemplifies their dedication to innovation and sustainability in the construction and building materials sector. Renowned for their quality, durability, and versatility that is suitable for a wide range of applications, the products can be used for industrial, commercial and residential projects.
The flooring solutions provided by Saint-Gobain Malaysia not only meet modern construction and design standards but also contribute to a more environmentally conscious approach to building and design. These solutions are designed to create safe, durable, and aesthetically pleasing environments, aligning with the goals of the AHP Proton City project and Malaysia's broader vision for automotive excellence in the future.
For more information, contact [email protected] or visit www.saint-gobain.sg.
---
The views, thoughts and opinions expressed in the text belong solely to the advertiser and does not necessarily reflect those of the Publisher.
Previously Published Products