May - Jun 2016
Eco-friendly pool systems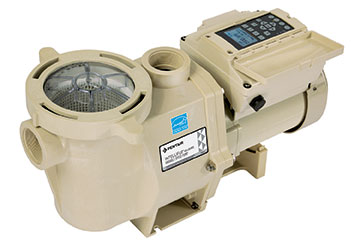 As a global leader in pool and spa equipment, Pentair has made a commitment to develop and offer environmentally friendly products. The Eco Select brand offers energy-efficient pool equipment systems with peak performance, reliability, convenience, easy maintenance and a long service life. IntelliFlo variable-speed technology is associated with this brand.
With its ability to adjust speed, IntelliFlo applies the affinity law where a decrease of the pump speed by half will reduce the power consumption by 87 percent. The pump allows customised programming of optimum pump speeds for specific tasks such as filtering, heating, cleaning, spa jets and waterfalls. For most applications, the optimum speed is lower than the unchangeable speed of older pumps.
Most pool pumps are still using the traditional technology of an induction-style motor, which operates at a fixed speed that is almost always higher than required and hence wastes energy. The IntelliFlo pump uses an advanced permanent magnet motor—the same technology found in today's hybrid cars—that results in savings of up to 90 percent, even when compared to single- and two-speed pumps.
Furthermore, IntelliFlo pumps have a completely enclosed fan-cooled design and a low average operating speed—these offer a near-silent operation and allow users to enjoy a relaxing pool and spa experience. Users can also opt to add or replace equipment and features without affecting the performance and efficiency of the pump.
For more information, please visit www.pentairpoolasia.com.
Previously Published Products