Jan - Feb 2017
Powerful adhesives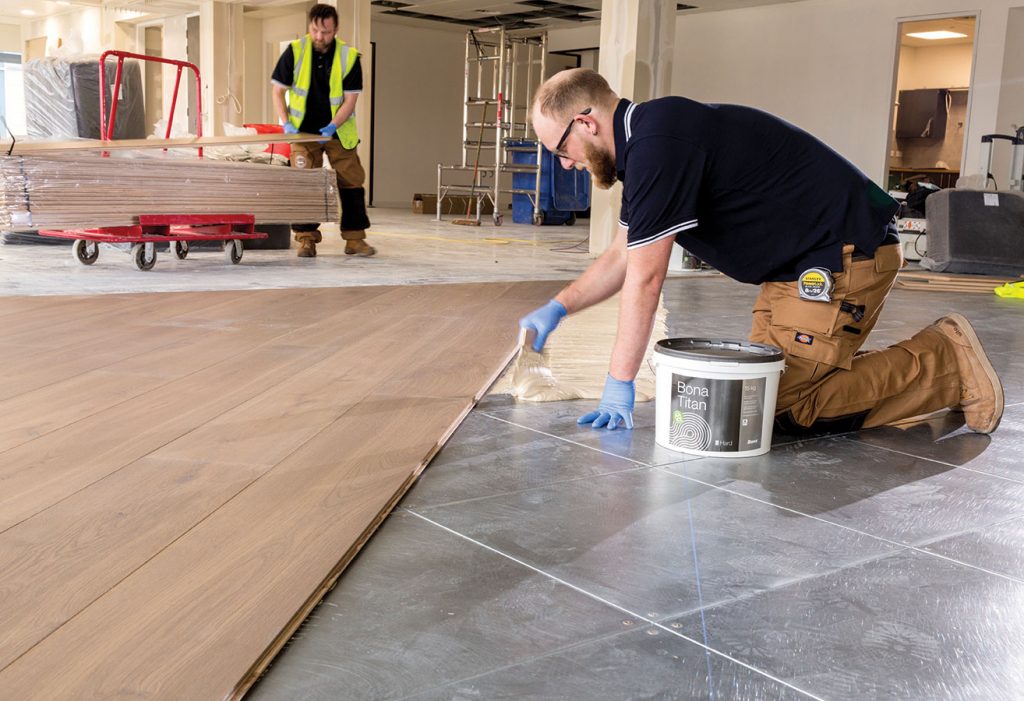 Bona has launched Bona Titan, a high-performance silane-based adhesive that is catered for wide or oversized solid wooden boards in high-value projects. It contains Titanium Technology—a revolutionary formula that comprises quadruple crosslinking, delivering excellent durability and initial bond speed even under challenging subfloor conditions.
Bona Titan can be specified to bond with all types of wood flooring, and can be sanded after just 12 hours. Its high shear strength makes installation easy and keeps even the largest solid boards securely in place. If the subfloor is sound and dry, no primer is required. This adhesive is compatible with underfloor heating and can be used directly on metal or tiles.
In addition, the hard silane-based formula does not contain ingredients that cause migration after curing, which eliminates the risk of discolouration at the joints. The smooth, thick consistency makes it easy to use and produces stable ribs, an extremely high initial grab and zero risk of hollow spots. The bond strength of this adhesive will not diminish over time, hence ensuring a long-term stability of the floor.
Bona Titan meets ISO 17178 standards and, in line with Bona's environmental strategy, is a safe, clean formulation that also carries EC1 R Plus, DIBt, GREENGUARD and A+ low emission certifications.
For more information, please visit www.bona.com, call (+65) 6377 1158 or email [email protected].
Previously Published Products