Jul - Aug 2017
Fire-resistant green wall systems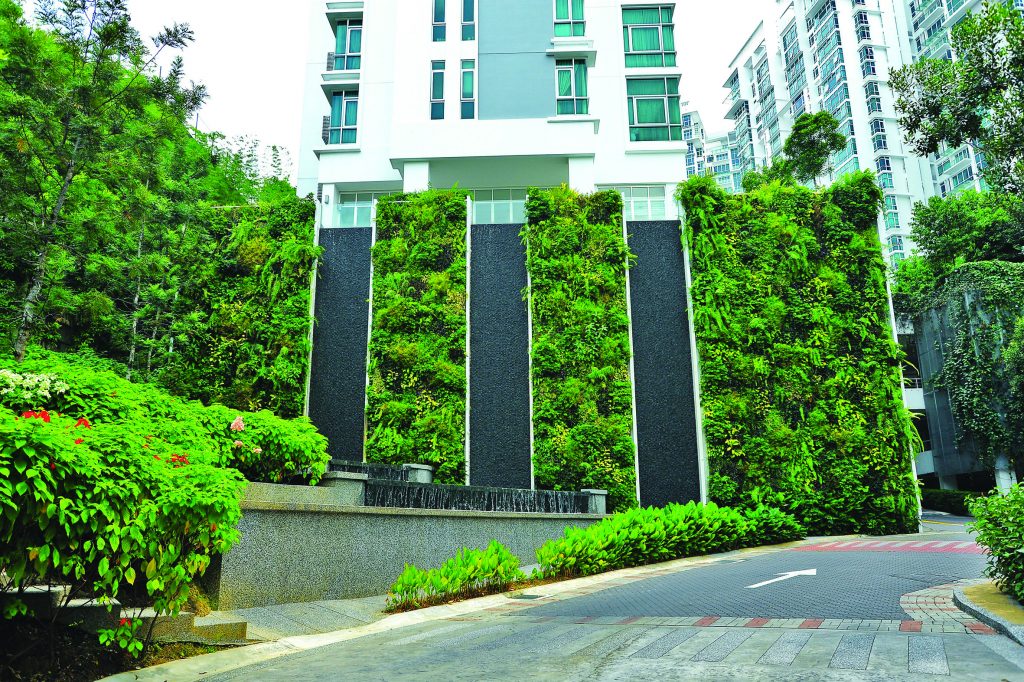 Elmich offers a range of green wall systems that fulfils fire safety requirements and is certified by an independent test authority to be used for building interiors and exteriors. With an increasing demand for fire-resistant wall finishes, the company has specially developed systems that have undergone extensive research and rigorous fire tests.
Architects, consultants and designers may select either modular or panel systems to suit various green wall applications and design. A fire-resistant option can also be extended to other products upon request.
• VersiWall GT is the latest modular green wall system that is engineered to provide comprehensive support, particularly for indoor vertical greenery.
• VersiWall GP is a tray system that allows for a variety of mounting, planting density and growth media options to suit different installation requirements.
• VersiWall GM is an engineered modular system for creating attractive and environmentally friendly 'living' walls. Its mounting system has a proprietary anchoring pilaster system, and is certified by an independent international test authority to withstand wind uplift from various directions of up to 110 kilometres per hour.
• VersiWall FR is a panel system that offers a sleek and flexible green wall profile. It can be prefabricated and delivered on-site for designers to express their design intent immediately.
About the company
Elmich is the leading provider of state-of-the-art and ecologically minded urban landscaping, waterproofing, drainage and stormwater management solutions to developers, contractors and architects around the world. Headquartered in Singapore with international offices in Australia, Germany, Malaysia, Switzerland and the United States, the company works closely with its network of partners that covers more than 27 countries.
For more information, please email [email protected] or visit www.elmich.com.
Previously Published Products