Jan - Feb 2017
A chic lighting atmosphere with LED indoor luminaires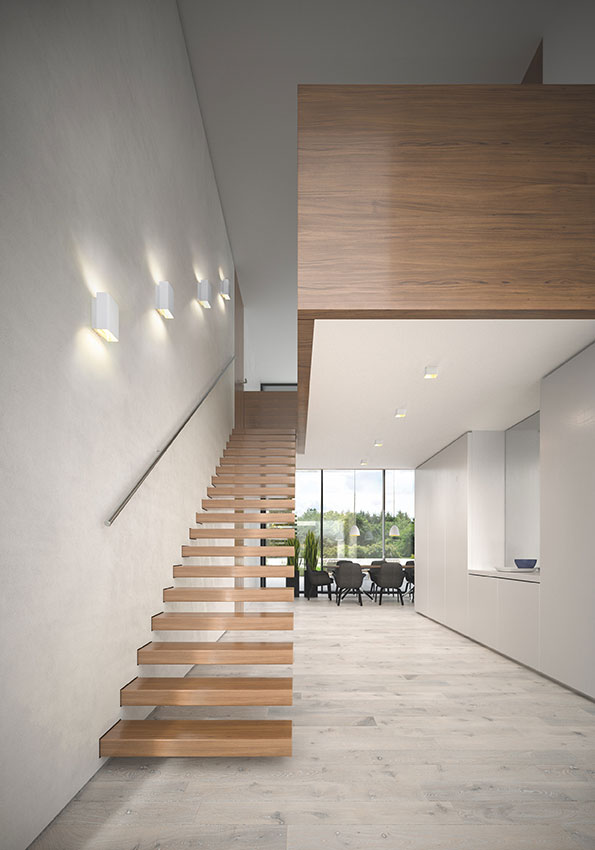 STUDIO LINE is a series of indoor LED luminaires from BEGA that has efficient LED technology and excellent metal workmanship. Available in velvet black or white metal casings with metallic interiors of high-contrast aluminium or warm copper and brass tones, they create a refined and exquisite lighting atmosphere that is both distinctive and expressive.
STUDIO LINE luminaires are suitable for private homes, shops and hotels, etc. The series offers LED recessed ceiling, ceiling and wall luminaires, as well as pendant and large-area pendant luminaires. From accented walls to beautiful pendant luminaires over tables or counters and in rooms with high ceilings, it has an attractive and technically sophisticated solution for various applications. When illuminated, the metallic interior provides a contrast with the exterior finish to express a stylish atmosphere. Depending on the interior colour of these luminaires, the result is light with a neutral or warm colour temperature.
BEGA luminaires have been setting standards in terms of lighting technology, design, material quality and workmanship for decades. The company develops and processes the LED components in-house to ensure a consistent level of quality and therefore a long-lasting product.
For more information, please visit www.bega.com.
Previously Published Products