Jul - Aug 2017
Maximum hygiene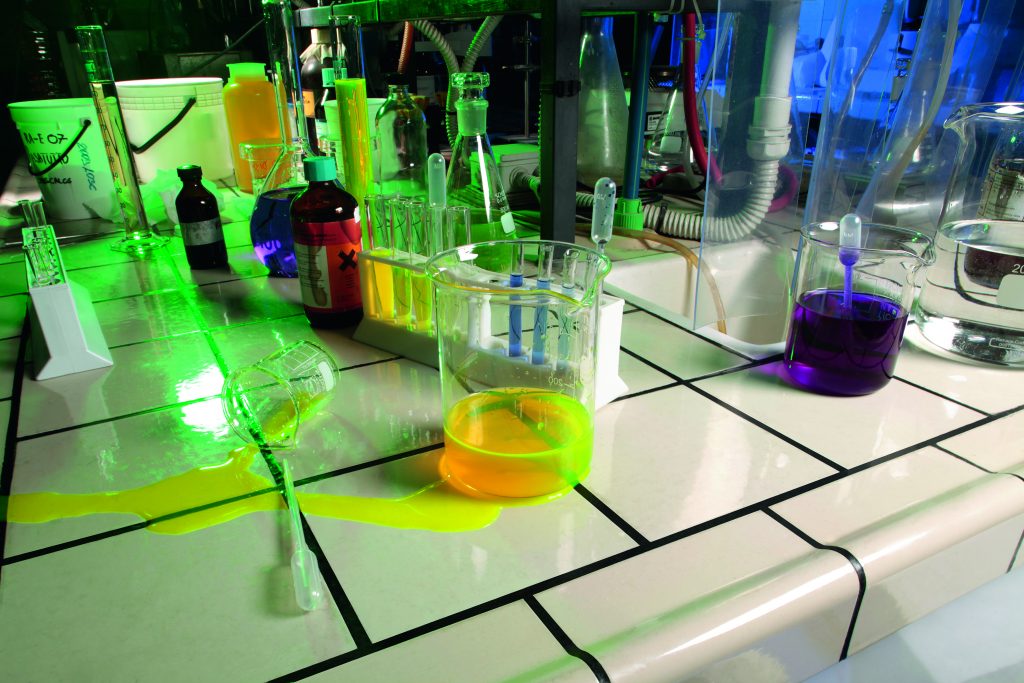 KERAPOXY CQ is a two-component epoxy grouting mortar for internal and external grouting of floor finishes—ceramic, stone and glass mosaic, etc.,— and is particularly suitable for large surface areas. It is the prime selection for establishments where maximum hygiene is specified, such as the food industry, swimming pools and hospitals. This grouting mortar allows users to create floors, walls and worktops that are in compliance with the HACCP system and the requirements of EC Regulation No. 852/2004 regarding hygiene and foodstuffs.
Easy to apply and clean
Available in 19 colours, its special rheological properties make it easy to apply, including on vertical surfaces, without it seeping inside the joints. In addition, KERAPOXY CQ is easier to clean than traditional epoxy grouts as the different colours are made from the use of special coloured silica sand, not the presence of pigments in the mix. Thus, it is simple to remove the grout from surfaces with a rubber trowel during application, resulting in cleaner surfaces.
As with all epoxy products, it is not advisable to use this grouting mortar on absorbent substrates. If the tile surface is not smooth, KERAPOXY CLEANER can be used for the easy removal of stubborn traces that are trapped in the natural surface roughness of the tiling.
High chemical resistance and durability
KERAPOXY CQ ensures excellent resistance to chemicals, so it can be used to grout tile joints safely in industrial settings, on laboratory and kitchen worktops, and in aggressive environments in general. Its high mechanical strength allows it to be used in areas that are subjected to high traffic as well as intense wear and tear.
The University of Modena and Reggio Emilia (Life Sciences Faculty –Biotechnology Area) has certified Mapei's KERAPOXY CQ as a highly protective product against bacteria and other microorganisms, in compliance with ISO 22196:2007 standards. This means that the protection extends to the entire grouted joint. Furthermore, it does not release any substances that are harmful to people, as certified by EMICODE EC1 R Plus classification (product with extremely low emission of volatile organic compounds) as issued by GEV (Gemeinschaft Emissionskontrollierte Verlegewerkstoffe Klebstoffe und Bauprodukte e.V.). When applied correctly, KERAPOXY CQ produces smooth and compact tile joints with a non-absorbent surface finish that is easy to clean, ensures a high level of hygiene and blocks the formation of mildew and mould. In residential and domestic applications, bathrooms and kitchens are the ideal places to use this product.
For more information, please visit www.mapei.com.sg.
Previously Published Products