Jul - Aug 2017
An all-in-one unit for water pressure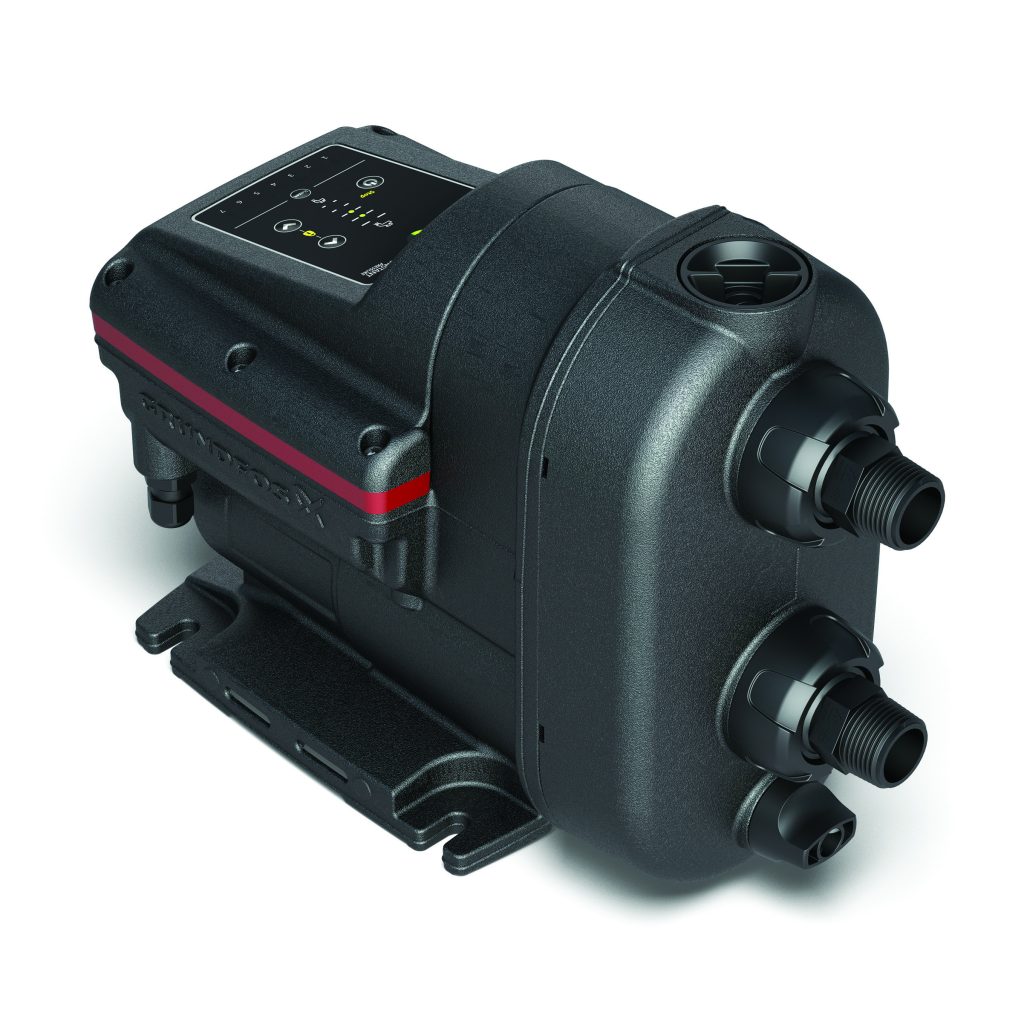 SCALA2 is a fully integrated water-booster pump that provides the ideal water pressure for taps consistently, even with multiple taps and showers running simultaneously. It packs a pump, motor, tank, sensor, drive and non-return valve into one compact unit.
Intelligent pump control
With an intelligent pump control, SCALA2 automatically adjusts performance to both inlet pressure and water consumption in the house. It features a builtin sensor, which constantly measures the discharge pressure. If the pressure drops below the desired level, SCALA2 boosts its operation immediately to compensate for the loss of pressure.
Benefits of SCALA2
• Ideal water pressure: An intelligent pump control adjusts operation
automatically.
• Low noise: A water-cooled motor permanent magnet allows the pump to offer one of the lowest noise levels of any booster on the market, as quiet as a typical modern dishwasher at 47 dB(A).
• Easy selection: One variant is able to meet the requirements of all domestic needs of water boosting.
• Easy installation: It is a compact, all-in-one plug-and-pump solution.
• Easy to operate: It features a user-friendly control panel.
• Energy savings: It offers savings of more than 65 to 70 percent compared to a conventional booster.
• Reliable operation: It has dry-running protection, anti-cycling and generator operations.
• Long life cycle: It has undergone stringent tests for quality and is maintenance-free.
Applications
SCALA2 is an excellent choice for residential buildings with up to three floors and eight taps. It is able to increase the water pressure from roof tanks, break tanks and ground tanks (including rainwater tanks). Pumping water from a depth of 8 metres, it is suitable for both indoor and outdoor installations. SCALA2 is able to handle power fluctuations and works well with generators.
About the company
Grundfos is a global leader in advanced pump solutions and water technology. The company contributes to global sustainability by pioneering technologies that improve the quality of life: Grundfos Singapore provides energy-efficient pumps and smart pumping solutions for various applications across diverse segments including domestic, commercial and industrial buildings; water utilities (water and waste water management); and pumps running on renewable energy.
For more information, please visit www.grundfos.sg.
Previously Published Products