2nd Quarter 2021
Comfortable & Smart
Samsung's WindFree Cooling Technology redefines comfort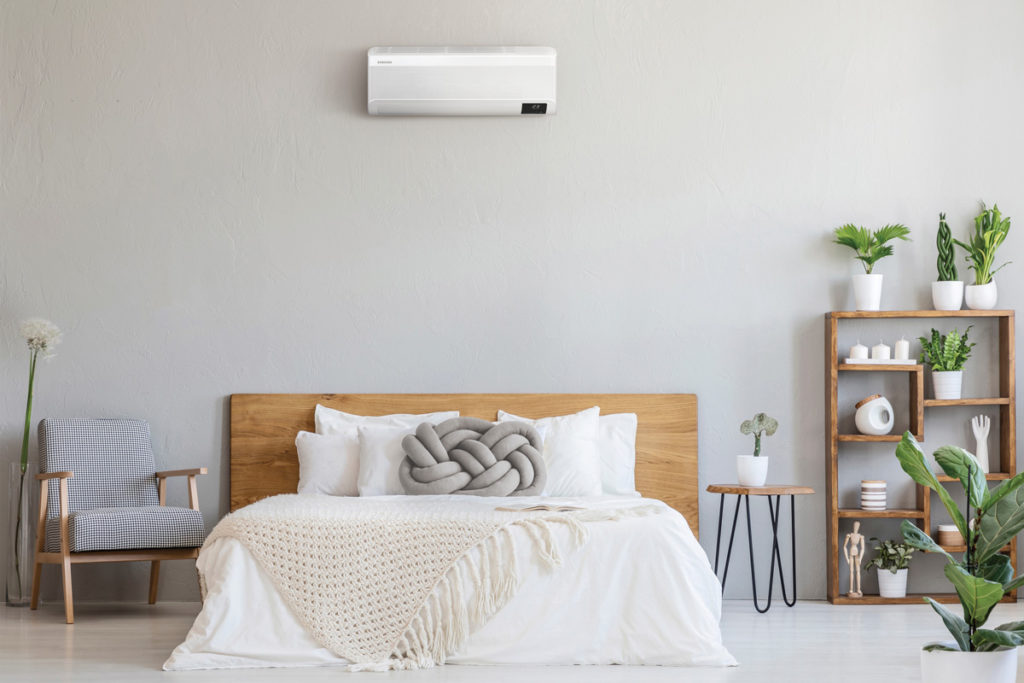 The common pain point consumers of traditional air-conditioners have is that they feel warm for one moment, but after switching on the airconditioner for some time, they start feeling the cold draft blowing on them, causing them discomfort. With Samsung's WindFree air-conditioner, they can now enjoy two cooling options: Fast Cooling and WindFree Cooling. The Fast Cooling mode works by cooling the room quickly, dispersing cool air farther and wider to allow users to enjoy cool air from wherever they are in the room. When the desired temperature is reached, WindFree Cooling mode can be set to be activated to maintain an ideal level of comfort. Samsung's WindFree air-conditioners give users the comfort of a cool room without the unpleasant feeling of cold wind on one's skin, with air dispersed through 23,000 micro-holes1, and a low air speed and reduced noise creating a 'still air' environment2. Additionally, this technology enables efficient cooling, saving up to 58 per cent3 of energy when used in WindFree mode. By not being in direct contact with the cold air current, the experience of being cool will be more comfortable while reducing potential skin problems4 since the effect of PH is reduced by preventing an excessively dry environment.
Enhanced Smart Operation
Samsung's WindFree air-conditioners are equipped with internet connection5 that allows them to be controlled remotely. With the SmartThings mobile application or the Bixby 2.0 voice control function, users can control and monitor the air-conditioner remotely. Thanks to artificial intelligence, it analyses the conditions and patterns of use, such as indoor temperature, outdoor temperate, operating time and
temperature setting, and automatically provides optimal operating mode and temperature. Based on one's usage preferences, the device switches to the most suitable mode in order to maintain the best conditions and an ideal temperature all day long.
Hygiene
Not only does Samsung's WindFree air-conditioner comes with a general panel, it also includes an optional Purifying Panel that keeps indoor air fresh and clean. This Purifying Panel6 consists of three types of filter—a pre-filter, deodorisation filter and a PM1.0 filter. This three-step filtration system ensures that users breathe in pure, fresh air all day long. While the pre-filter captures dust particles, ensuring less dust and better air quality indoors, the PM1.0 filter is even more effective in capturing ultrafine dust. The test report of Intertek7 verified that the filter sterilises up to 99 per cent8 of the tested microorganisms it captures.
For more information, please visit www.samsung.com/airconditioners.
Wind-Free is a trademark for Samsung Electronics Co., Ltd.
1 Number of micro air holes depends on types of air-conditioners. In this case, WindFree™ Wall Mounted has 23,000 micro air holes.
2 In accordance with the definition of ASHRAE (American Society of Heating, Refrigeration, and Air-Conditioning Engineers) defines 'Still Air' as air flow moving at a speed of 0.15 m/s or slower, without creating cold drafts. ASHRAE also defined still air as moving air for comfort.
3 Based on Internal testing of the WindFree™ RAC, comparing the power consumption of Normal mode vs WindFree™ Cooling mode. Results may vary depending on environmental factors and individual use.
4 Based on The Allergology International Nov.2019 Journal, Exposure to cold airflow alters skin pH and epidermal filaggrin degradation products in children with atopic dermatitis.
5 Availability of function depends on model and country.
6 This function is optional. PM1.0 filter, the number, and the shape of filters may vary by model and by country.
7 Tested on the AF*797FN model under specific testing conditions and may vary depending on specific factors and use. Based on Intertek test report (No.: RT20ES0010- R).
8 Intertek report shows the PM1.0 filter sterilizes tested microorganisms – Escherichia coli: above 99%, Staphylococcus aureus: above 99%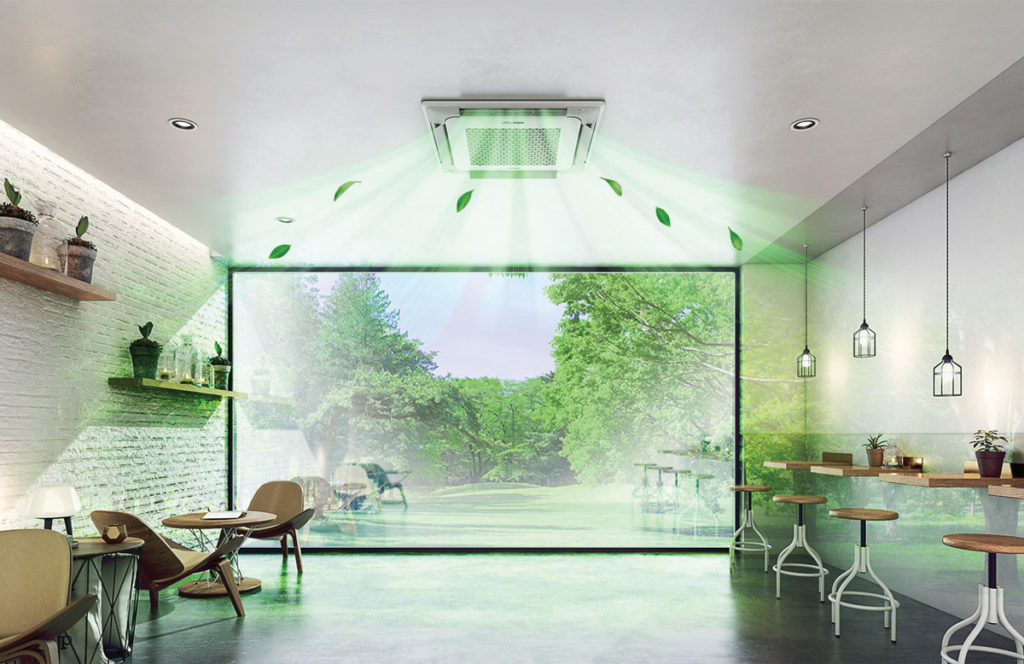 Previously Published Products