3rd Quarter 2019
Changi Airport's chandelier netted playground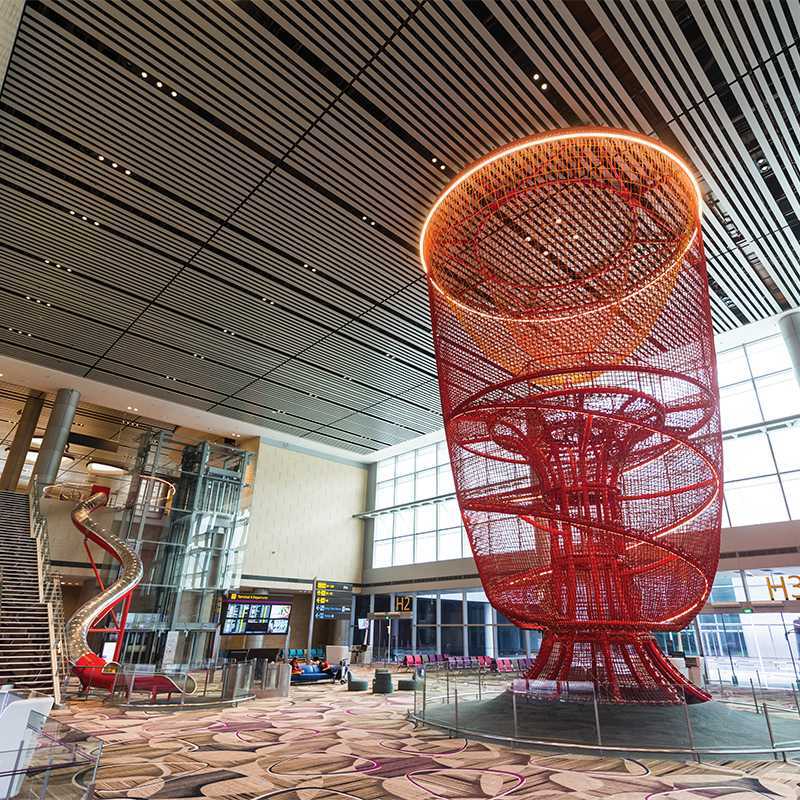 Conceptualised as a chandelier by designer Snohetta, Playpoint and KOMPAN Design Studio brought the five-storey-tall structure at Singapore's Changi Airport from concept to realisation. Named the Chandelier, it combines the features of a sculpture and playground, and recreates the meaning of a functional art.
Situated at the transit area, the playground is anchored to the ceiling and ground, featuring sliding poles with a climbing net that is weaved into the steel core. The double-helix tapestry is equipped with a LED light ring at the top.
The Chandelier stands at 16.1 metres in height, uses 10 kilometres of rope and is supported by 15 tonnes of steel. It is designed for children between the age group of 6 to 12 years old, and can admit up to 50 children and adults in it.
The playground has been awarded the Singapore Good Design Award 2019. For more information, please visit https://playpoint.asia/projects/vertical-playgrounds/changi-airport-terminal-3/
Previously Published Products