Jul - Aug 2016
BESPOKE design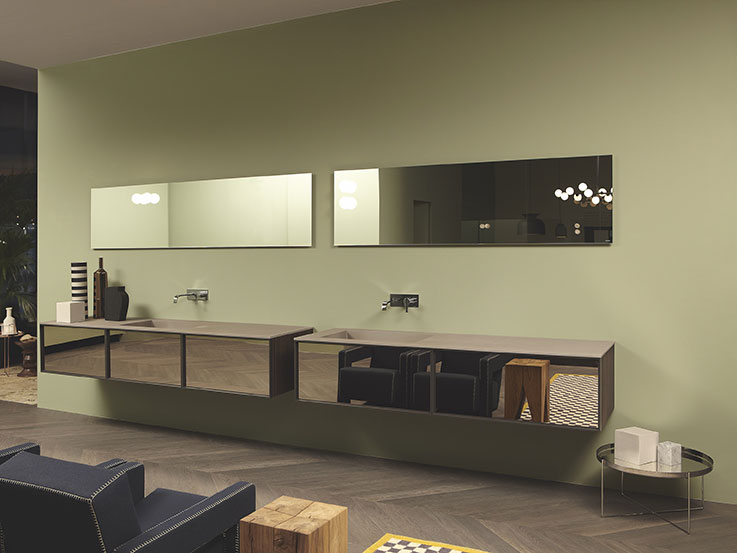 BESPOKE is a furniture system that brings style to the bathroom, comprising a collection that is versatile and conventional, yet contemporary in design.
A modular system that ensures freedom in customising, it has various types of cabinets and sink units that can reach up to a height of 210 centimetres. Each configuration can serve more than one function and has the capability of converting a project into a tailored and personalised space.
From surfaces to handles and hinges, each component is designed with a balanced structure that includes high-tech details, and functional and esthetical elements that emphasise on style.
The surfaces are made from either wood or a new material created by antoniolupi called Quarzomood. Each material is designed for its own function, and each texture adds value to the composition, with materials that express refined combinations. Quarzomood is composed of brushed aluminium frames in a bronze or titanium finish; special containers; and fronts in 4 millimetres of satin, bronze, clear or mirrored fume glass.
For more information, please visit www.antoniolupi.it/en.
Previously Published Products