Jul - Aug 2016
Bathroom series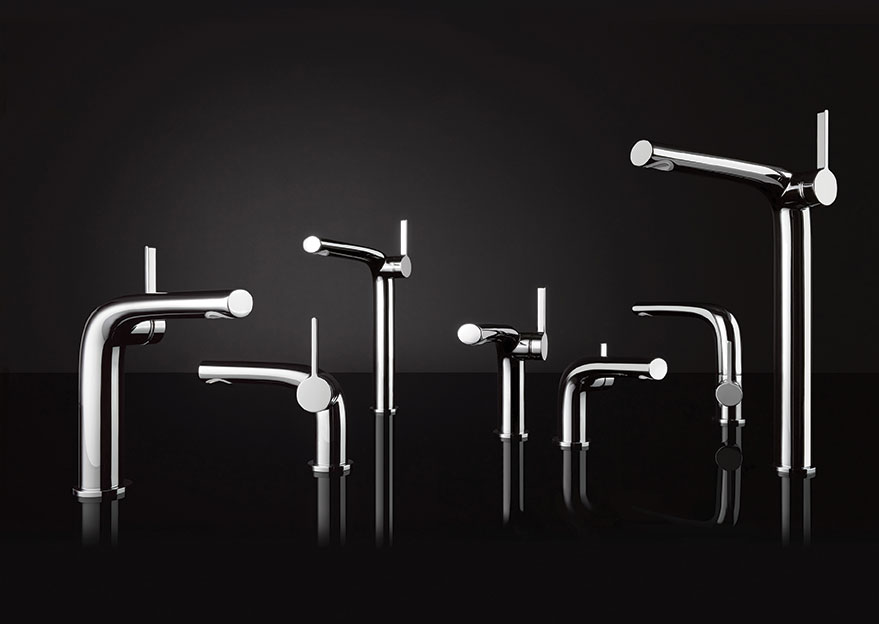 EDITION 400 is a bathroom concept that allows for customisation of design. The range includes an exclusive washing area with a washbasin and vanity unit, and is available upon request as a custom solution or freely combinable side units. In addition to a wide range of furniture, which is available in the latest colours and surfaces such as structure lacquer, high-gloss lacquer or genuine wood veneer, there is also a number of ceramic washbasins in various shapes and sizes.
The fittings and accessories of EDITION 400 also feature a fine filigree and delicate appearance. Each product is like a distinct sculpture—soft, organic shapes combine accordingly with straight contours, producing a refined style. Its workmanship and smooth chrome surfaces are of quality standards.
Adding to the series is the EDITION 400 light mirror, which gives the right type of light to the user and the room. The mirror's LED lighting is glare-free, longlasting, energy-saving and maintenance-free. With unobtrusive and intelligent sensor controls, the light can be dimmed and the light colour can be altered. Additionally, there is an option available with a mirror heater—a practical feature that prevents the mirror from misting up after a shower.
For more information, please visit www.keuco.com.
Previously Published Products