2021
AHEC and Wallpaper* present Discovered – a showcase of emerging international talent
A collaboration between the American Hardwood Export Council (AHEC) and Wallpaper* magazine, Discovered offers a series of personal reflections on the experience of the pandemic, while providing a platform for new creatives after a year in which the usual channels for exposure were inaccessible.
The designers have worked alongside design mentors and AHEC's global manufacturing partners to each develop a new object made from their choice of four sustainable hardwoods: American red oak, cherry and hard and soft maple.
Here, we are presenting 4 of the designs across Southeast Asia from Thailand, Singapore and Vietnam.
Designs and designers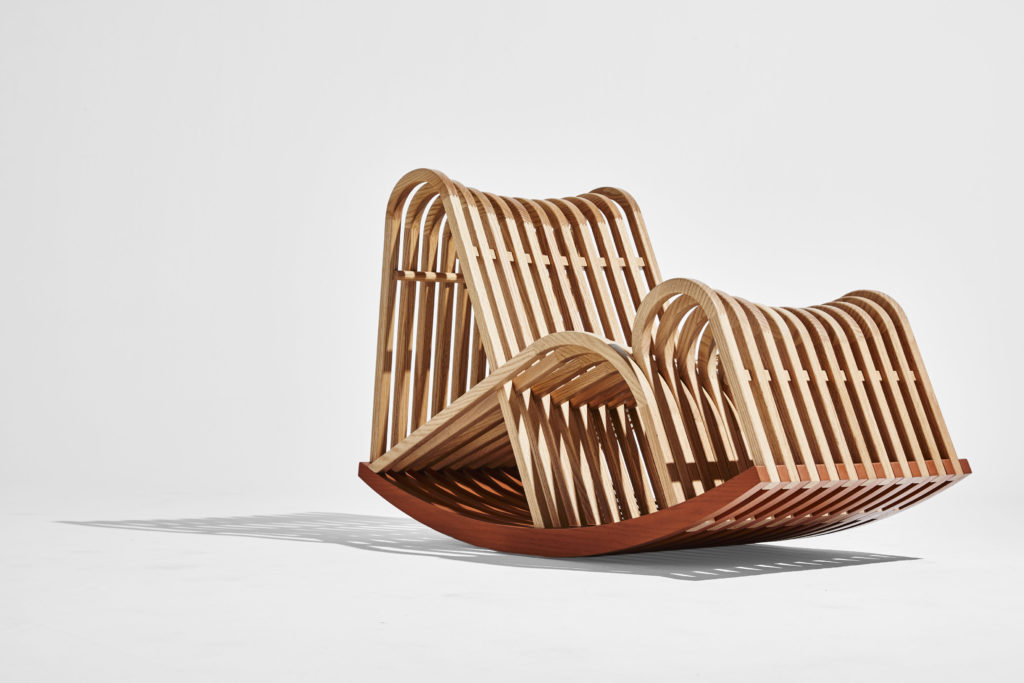 Nong Chotipatoomwan – Thought Bubble
Bangkok, Thailand
Wood: American red oak
A nostalgia for travel and social interaction guided Chotipatoomwan's creative thinking through her project. Physical transitions were replaced with changing states of mind, and the physical realm merged with the psychological realm through domestic space. The designer looked at furniture created for relaxation, and landed on a rocking motion, which became the basis for her chair, offering a mix of relaxation and repetitive movement to enhance mindfulness. She used red oak for the chair because she was fascinated by its grain. 'It's quite expressive and I was interested in its porous nature.'
---

Mew Mungnatee – Corners Lamp
Bangkok, Thailand
Woods: American soft maple, cherry
Mungnatee's emotional response to the objects surrounding her took in the relationship between form, light and shadow, and with this project, she explored this connection through geometry. Her lamp designs, inspired by pagodas, are based on a bulb casting a shadow over surfaces below thanks to an intricate grid composition featuring wooden slats and indented corners. She worked with soft maple, because of the manner in which light bounces off its surface ('The wood has an opalescent gleam,' she explains) and American cherry for its ability to take stain.
---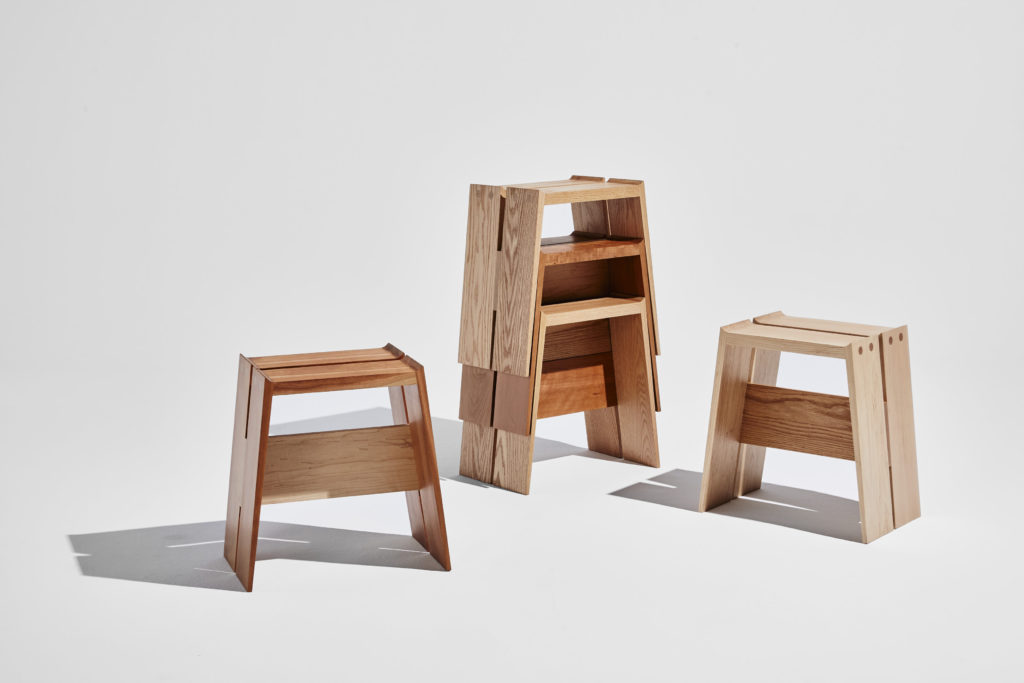 Trang Nguyen – The Roof Stool
Ho Chi Minh City, Vietnam
Woods: American cherry, red oak, hard maple
Nguyen looked at traditional Vietnamese roof tiles for her project, creating a collection of nesting stools that replicate the way the tiles overlap to hide the connecting structures below. Her simple stool design is inspired by traditional temple architecture and Vietnamese dresses, and features pins made of contrasting wood at the joint, which remains hidden when the stools are stacked and is revealed when they are in use. 'I chose three different types of wood; cherry, red oak and maple, because of their colour differences,' explains Nguyen. 'By randomly using two of the species for the pins and another one for the rest for the stool, users can explore the various timbers when they unstack each piece.' As people have been spending more time at home, her design is imagined to provide additional seats, while creating a beautiful composition when not in use.
---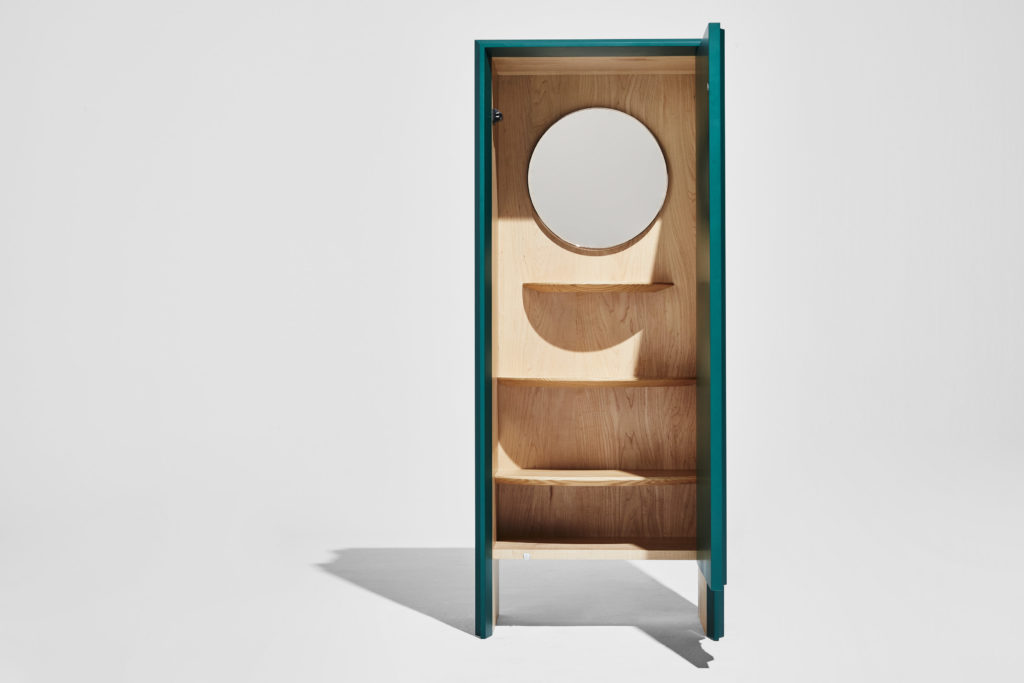 Tan Wei Xiang – Recollect
Singapore
Woods: American hard maple, red oak
Searching for a tangible physical connection to loved ones (beyond virtual calls), Tan turned to keepsakes as a way to fight nostalgia. His keepsakes cabinet is imagined as a way to hold, preserve and give respect to the items we hold dear. Its forms were inspired by Singapore's ubiquitous construction sites and the ridged zinc sheets used to protect them. Tan recreated this motif as the outer shell of his tall, lean cabinet, and created curved shelves to sit inside it, with a mirrored, polished brass circle, mimicking the sun setting on the horizon. The designer had worked with maple before but never from the American hardwood forests and, for this project, he selected a combination of hard maple of different thicknesses to achieve the 'crinkled' effect on the shell, and red oak for the curved shelves inside.
For more designs and information, please visit www.discovered.global
---
About AHEC

American Hardwood Export Council (AHEC)
For over 30 years the American Hardwood Export Council (AHEC) has been at the forefront of wood promotion in SE Asia and Greater China, successfully building a distinctive and creative brand for U.S. hardwoods.
Instragram: @ahec_sea  
Facebook: @americanhardwoodSEA


Previously Published Products