May - Jun 2017
A refined and intimate bathroom concept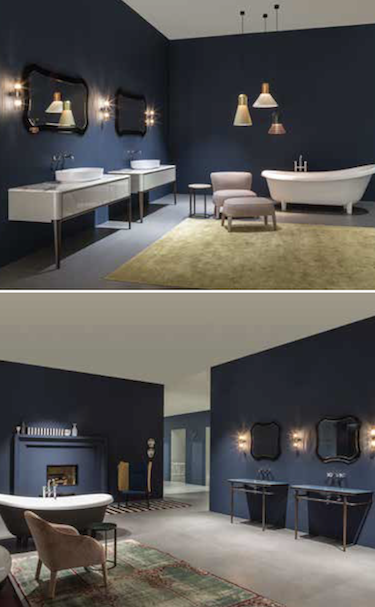 ILBagno introduces a sophisticated collection (furniture, consoles, wall lamps, mirrors, accessories and tubs) that is characterised by the nature of wood and coloured lacquers to create an intimate and refined atmosphere. The different components in the material and aesthetic aspects come together in a beautiful reinterpretation of the classic forms and design with soft and elegant lines.
With a minimalist and classy atmosphere, this romantic collection recovers the aristocratic style. The reworked content obtained through the antoniolupi style delivers workmanship that has excellent attention to detail.
"I thought it would be right to find a link between what we were doing and the history of the company. Since the mirrors seemed to be the most appropriate element to me, we decided to redesign and adapt them to current tastes. We designed a family of very large objects, American Walnut furniture of various sizes, console tables, faucets, toilet and bidet, bath and shower, as well as decorated glass—one full bathroom scene," shared designer Roberto Lazzeroni.
For more information, please visit www.antoniolupi.it/en.
Previously Published Products