Jul - Aug 2017
A multifaceted sink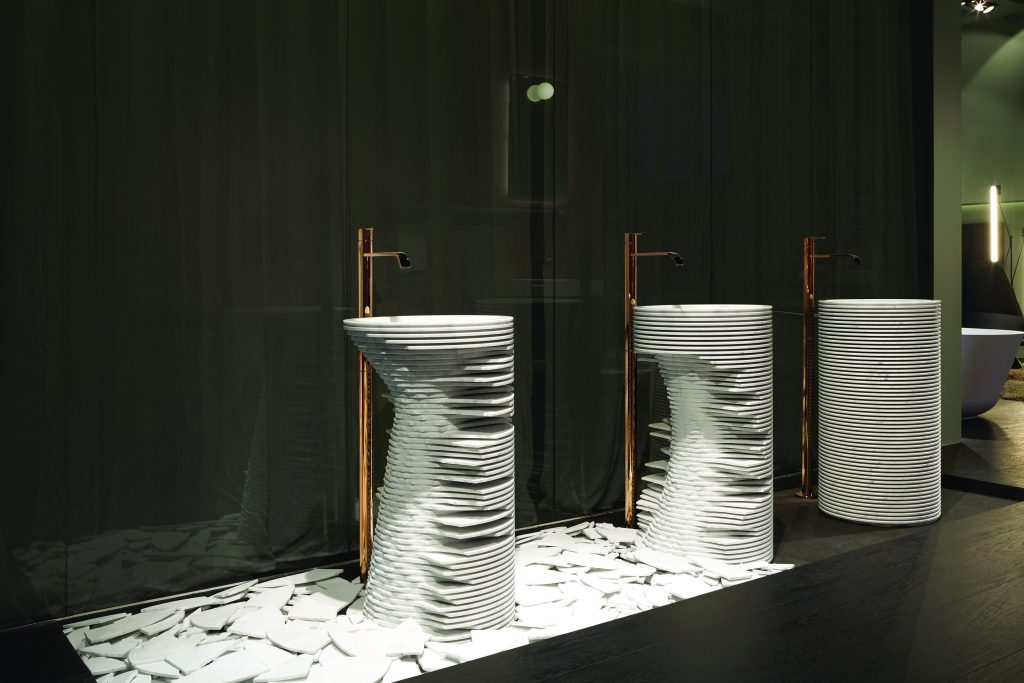 A washbasin hidden within a white Carrara marble block—Introverso comes from the concept of semi-finished workmanship of blank marble sculptures. Defined by a three-dimensional shape, a series of regular cuts and parallel slats lightens its monolithic appearance, transforming it into an ethereal masterpiece. The final design is unveiled by breaking the edges of the slats, giving it a distinctive irregular profile of an unfinished sculpture that is multifaceted yet concealed. There is a clear physical and visual relief of the sink, an elegant design that is simple yet intriguing.
Introverso is a project of Paolo Ulian for antoniolupi that is born due to the love for sculpting, aesthetics and the creation of Man. Research, creativity and originality have always been synonymous with the work of antoniolupi, which has seen its recent productio n enriched with distinctive artifacts.
For more information, please visit www.antoniolupi.it/en/video/
evocations/introverso.
Previously Published Products