As part of a series of online activities for FuturArc Prize (FAP) 2022, we talked to winners of the previous cycle to inspire this year's contestants. Click here to learn more about the brief and to submit your entries for FAP 2022 (registration & entry submission by 25 Feb 2022)!
Chai Yi Yang is part of the team from Malaysia, alongside Sharon Cho Hui Yi, Ng Yi Ming and Abee Wong Sen Gee, who submitted the proposal titled Wet Line, which won 3rd Place in the Student Category of FAP 2020. Read his advice and experiences below!
---
Q: As a winner of the previous cycle of FAP, please give some advice for students who are planning to participate in FAP 2022! The theme for this year is Reinterpretation, where we ask them to imagine new Green solutions to reuse and reactivate buildings that are sitting empty.
A: Keeping ourselves updated on the latest knowledge regarding sustainability, ecology, green technology and biophilic design will definitely help a lot to reinforce the design proposal. Yet, the most critical part is to search for a relevant context to experiment with your idea in a sensitive and also creative speculation.
Q: What does winning the award mean for you? Since it's a great starting point for a student to have won an esteemed international competition, has it helped you in your career or further education?
A: Of course, it is a leap in regards to my career and study, but the most precious part lies always in the design process, through which I've broadened my understanding, not only in architecture, but also the holistic built environment, as well as urban and landscape design.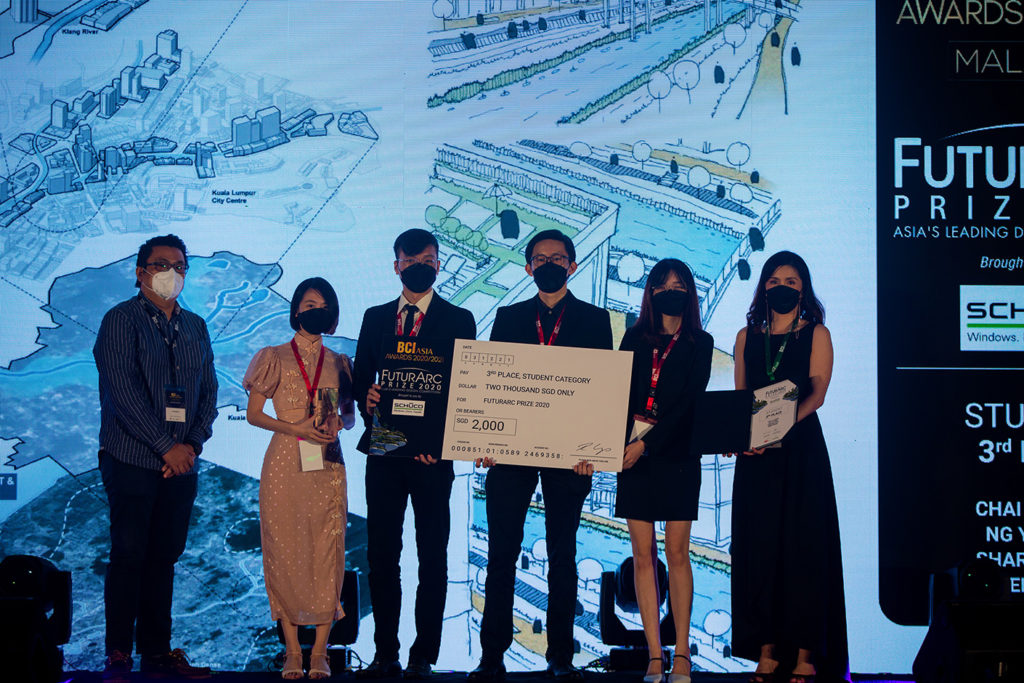 Q: From the experience of participating in the contest, what were the challenges that you encountered and how did you overcome them? What is the most valuable lesson that you have learnt?
A: In my opinion, FuturArc Prize is a content-intensive competition, which requires tons of effort and time to research and go into the particulars of my design coverage. Thus, the time limitation is a crucial challenge to be managed efficiently, from research and design to the visualisations of the proposal.
Q: Can you tell us what made you interested to participate in the competition at first?
A: FuturArc Prize is an international-level contest with attractive amounts of monetary prizes and exposure, which was a solid reason to drive my participation.
---


Read related projects below:
Creative reinterpretations of historic colonial-era buildings
Previously Published Online Exclusive Feature