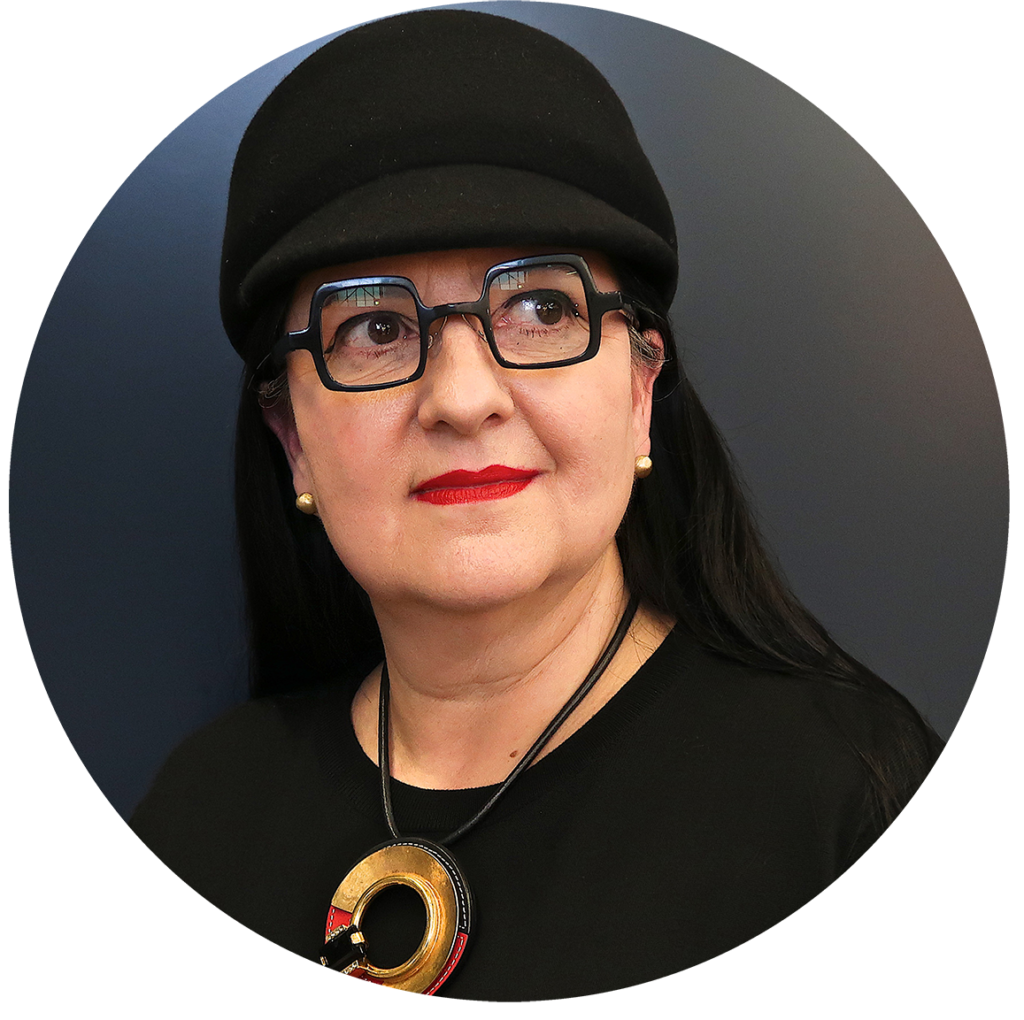 Maria Warner Wong loves trees and taking long walks in nature. As Design Director and Co-founder of Warner Wong Design and WOW Architects, she is no stranger to Green architecture and regenerative design, and her passion for the natural environment resonates strongly with her firm's eco-focused projects and philosophy on sustainable architecture. Committed to promoting sustainable design and education, Maria has taught sustainable architectural design at the National University of Singapore and the Singapore University of Technology and Design, as well as served on the NUS/RIBA Accreditation Committee. She has published on the topic of sustainability and represented WOW as a founding member of the Singapore Green Building Council. Maria served as a member of the Board of Governors of the Singapore American School from 2008-2015. She began to study Architecture at Universidad Anahuac in Mexico City and completed her undergraduate degree at the University of Southern California. Maria earned a Master of Architecture from the Graduate School of Design at Harvard University in 1991. In 2007, Maria was the recipient of the prestigious Veuve Clicquot La Grande Dame Award, an international award that recognises exceptional women in business who have made a significant contribution to their profession.
---
As a woman architect, do you think there's a real difference when it comes to Green architecture or design? In this specialised area, is there a real difference between women and men designers, or is it more of a social conception?
MW: The difference lies in peoples' sensitivity to the environment, regardless of gender. As a woman in architecture, I definitely have faced a lot of challenges in my career, but as far as the love of the environment goes, and sustainability, I don't think my gender has been a disadvantage or posed any particular challenges. I think the difficulty is to find like-minded people who are very committed to and passionate about the environment, and really understand how important it is that we make massive changes in the way we do things. In terms of profound and genuine commitment to sustainable design, and balancing the wellness of the environment with commercial gains, it is very difficult to do. Developers need to make money, first and foremost, but it's very difficult to justify spending money on sustainability when they don't see a return financially. We have a difficult hill to climb, which is to convince developers, governments and policy makers that sustainability is not an added cost and time in a development, but rather it's a priority that will actually make developments more viable over the life cycle of the project.
We need to have many more women in leadership roles… it's not only women who need the world to change—it's also men.
RELATED PROJECT: Camo House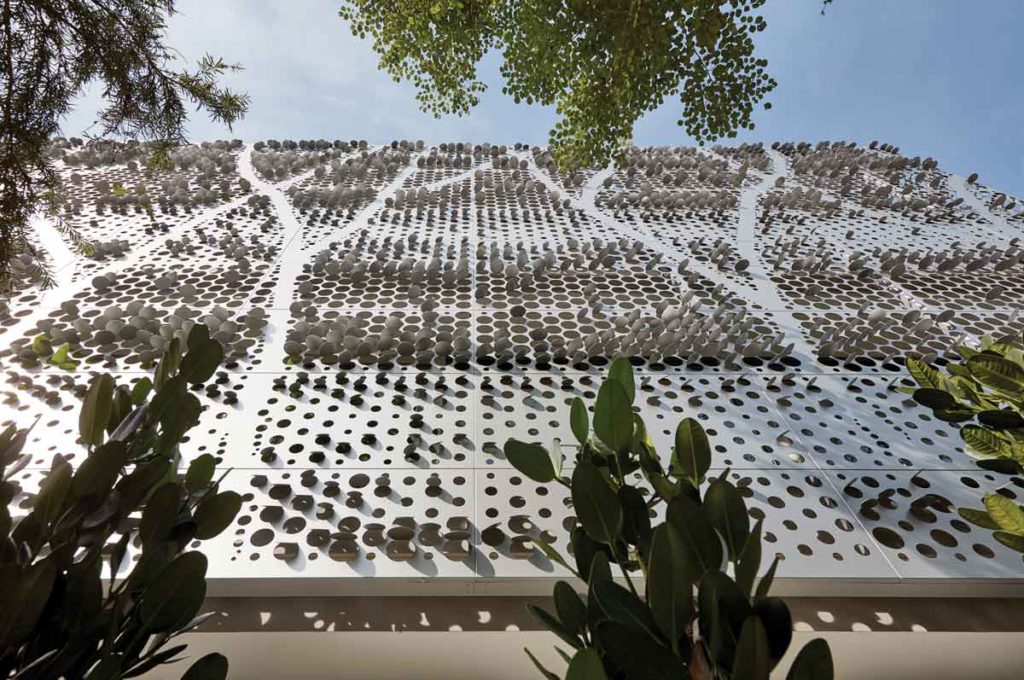 The semi-detached tropical house was aptly named Camo House because the concept came from a desire to blend in rather than stand out in the neighbourhood. We took the approach of dematerialising the building mass with an aluminium screen that mimics the existing trees on the street. The dot matrix-based screen is composed of punched 'holes' and folded 'leaves' that are parametrically derived, based on the foliage pattern of the surrounding trees mapped onto the aluminium metal surface.
Location: East Coast, Singapore
Completion Date: 2018
Could you share with us the current projects you're working on and your team?
MW: The Mandai Resort is a very exciting project for us. It's a project that's transformative for our team because it's on our home ground, which has not been the case for the vast majority of our work, most of which are overseas. We are working with a fantastic team committed to sustainability. Our client Mandai Park Holdings has put forth a very demanding brief and handpicked a world-class consulting team to achieve the highest standards of sustainability. We have amazing resources like we've never had before, in terms of skills, know-how and world-class exposure to sustainable practices. But it's challenging because I would say that from a project management standpoint, the project management paradigm has not evolved— it is still totally based on cost and time management. Those are the priorities and they are so outstanding as priority that it's very difficult to prioritise on sustainability. So, we have our challenges and difficulties, but I still think it's going to be an important project, and it's going to change the way we work. I hope it's an opportunity for Singaporeans and visitors to Singapore to really come close to nature, and experience being in a rainforest and wildlife in ways that people have not experienced before. We also have a house project that just started in Singapore, near Bukit TImah Hill, and we have a development in Kuala Lumpur that is in a mangrove. So all are very eco-focused projects. We have other new things starting abroad that is exciting. We are very much looking forward to a lot more opportunities to work on eco-developments. We have ongoing projects that have existed for a few years, for example in Ubud, Bali, where we are doing a botanical resort. I think regenerative design is becoming the core of what drives us as designers; moving forward from building buildings that are sustainable to building buildings that are actually regenerative in nature. It's not enough to be sustainable; it actually has to be proactively helping the environment.
RELATED PROJECT: Ubud Eco Resort
The client who is a seasoned hotelier and developer wishes to create a legacy project in Ubud that expresses his optimism for the hospitality business in Bali, and to celebrate the beauty of the island and its culture. Our vision was based on his brief to design a new generation eco resort that relooks at the paradigms of leisure and the typical imagery of Balinese culture; to create an immersive resort experience that delights, educates, and regenerates the guests. We asked questions of deep culture, looking back hundreds of years into the mythologies of the island, and its creation stories to unearth new references. We also researched and found living examples of the water-based and community-focused 'subak' cooperative rice farming systems that still shape the Balinese landscape today.
Location: Bali, Indonesia
Completion Date: 2025
RELATED PROJECT: Namly Treehouse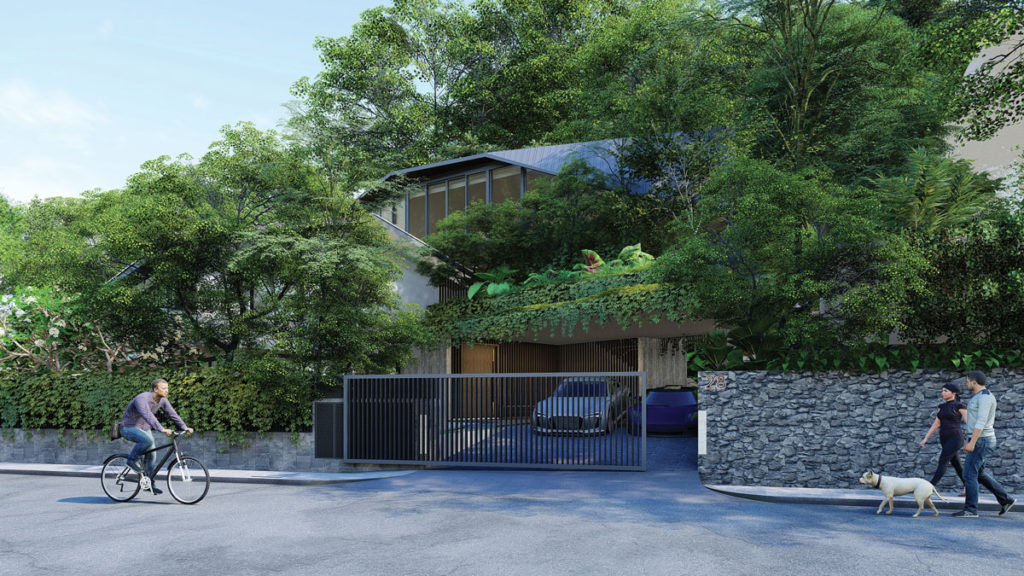 This is a project about conserving what is good from the past, and working with the land in proposing what will be beneficial to man and the environment in the future. The ecologically-minded clients purchased a 1960s bungalow with a steep hillside occupying almost 30 per cent of the rear garden. As tempting as it was to tear down and rebuild a new house to maximise economic returns, we jointly agreed to conserve the existing house through a sensitive renovation, and build an extension on the hillside that celebrates the distant city views from the steep slopes.
Location: Singapore
Completion Date: 2022
Any words of wisdom to share with up and coming, emerging architects, especially through this health crisis/pandemic?
MW: It's a gamechanger for sure. I think there are some young people who may never work in an office over the course of their career. First and foremost, my advice to young architects would be to develop a skill in an area that you're passionate about, and be really good at it. And offer that skill maybe on a freelance basis, and find many opportunities to work, rather than the conventional approach to joining an office, and working your way across a project from beginning to end. We will always need people to do that, but maybe not as many. Over the years, we have found ourselves outsourcing more of our work, having more freelance- and consultant-based expertise. Right now, for example, we want experts. We want experts in topography, experts in botany, experts in landscape, master planning and in hydrology, and in different aspects of things that complement design. I think young people should go back and study sustainability, because our basic education in architecture doesn't equip us adequately; we don't have the scientific basis in our education to be knowledgeable about environmental science. I think everybody needs to go back and learn, including myself. We need to go back and learn a lot more about environmental science to understand and ground our work, move away from the greenwash approach into the genuine, deeply sustainable approach to design. We can see it all around us. We can see things that endure, and we can see new things that get replaced very quickly.
Previously Published FuturArc Interview