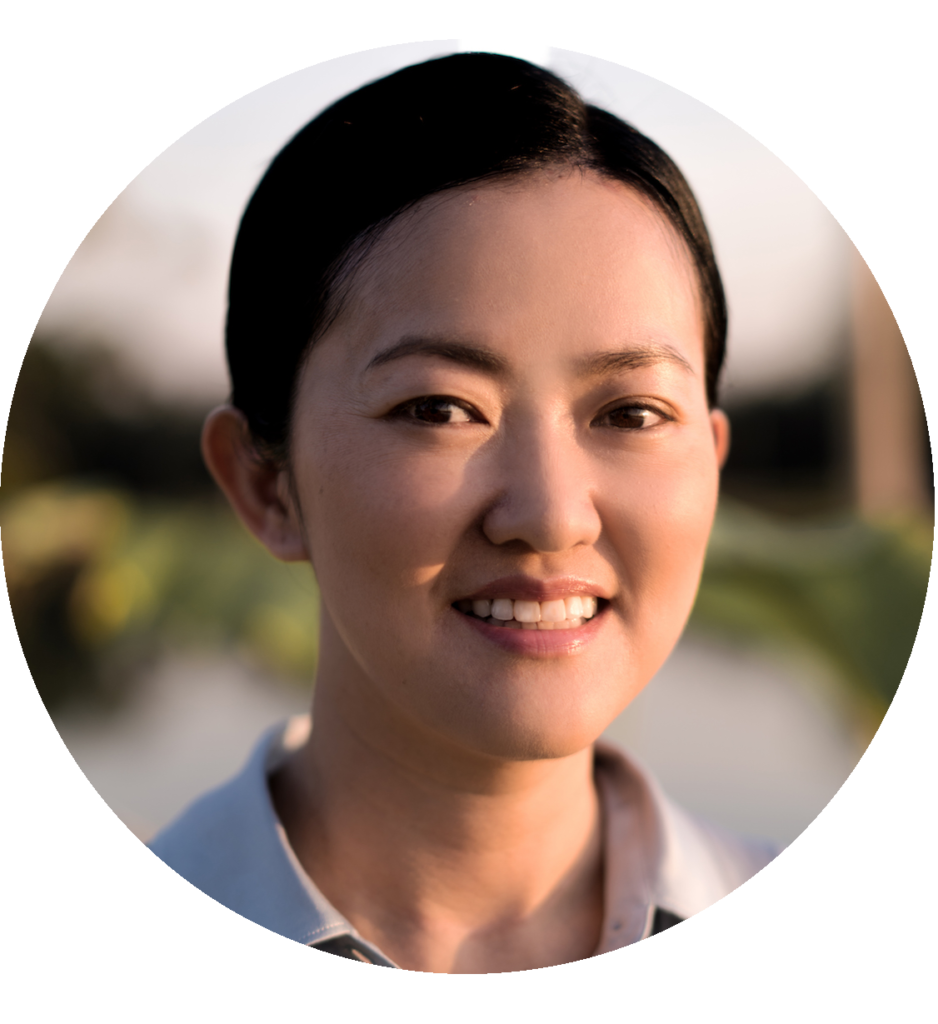 Kotchakorn Voraakhom is a landscape architect from Thailand. Her focus is on building productive Green public spaces that tackle climate change in dense, urban areas and climate-vulnerable communities. She is CEO and Founder of Landprocess and Porous City Network, as well as the Chairwoman of Climate Change Working Group of the International Federation of Landscape Architects, World (IFLA World). Kotchakorn is a TED Fellow, Echoing Green Climate Fellow and Atlantic Fellow. She received her Master's in landscape architecture from the Harvard Graduate School of Design, Harvard University. Kotchakorn has been named one of BBC's 100 Women 2020 and the Green 30 for 2020 by Bloomberg. Recently, she received an award from the United Nations as one of the winners of the 2020 UN Global Climate Action Awards, Women for Results. She was featured in TIME's 100 Next in 2019, a list that spotlights 100 rising stars who are shaping the future of the world. She was also on TIME's list of 15 women fighting against climate change.
---
What must Thailand do to alleviate its environmental issues; what more do you think can be done? Share with us some projects that seek to resolve the situation.
KV: Bangkok, Thailand's capital, is facing a multitude of threats from both climate change and urbanisation. Built upon a river delta, it was formed with a water-based culture heavily intertwined with nature. However, as the city grew, concrete paved over the once porous land and water was no longer allowed to flow, leading up to our urban flooding risk today. To reclaim Bangkok's original natural landscape and work towards a future where urban dwellers and nature can co-exist, we've worked with various government sectors and civil groups to create green spaces that are not only beautiful, but also productive in helping combat climate change. In 2017, we opened the Chulalongkorn University Centenary Park, the city's first major piece of Green infrastructure.
RELATED PROJECT: Thammasat Urban Rooftop Farm
With its on-site water management system, the park can collect, treat and hold up to 1 million gallons of water and alleviate public sewage during heavy rainfall. In 2019, we then opened the Thammasat Urban Rooftop Farm, which now stands as Asia's largest so far. To address food and water security in preparation of future climate uncertainties, we repurposed an abandoned rooftop space to create a farm mimicking the features and functions of traditional rice terraces common in Southeast Asia (read the full project in FuturArc's 1Q 2020 issue). Then, in 2020, we opened the Chao Phraya Sky Park. we've given the infrastructure—after 40 years of its abandonment—new life as the first bridge park to be completed and cross a river in any capital city in the world. All these projects (and more coming!) aim to serve as creative solutions in mitigating and adapting to climate change, while also incrementally improving livelihoods by reconnecting us back to nature. To do this and tackle climate change, we'll need to find ways to push the government to implement proposed solutions. Furthermore, we need better collaboration and communication between landscape architects, engineers and other experts involved in order to produce a truly all-rounded and inclusive solution.
RELATED PROJECT: Chao Phraya Sky Park
RELATED PROJECT: Chulalongkorn University Centenary Park
Previously Published FuturArc Interview