Online Exclusive Feature / 2022
Green Champions from Vietnam: FAP 2020 Student Category 1st Place Winners & FAP 2022 Juror
January 11, 2022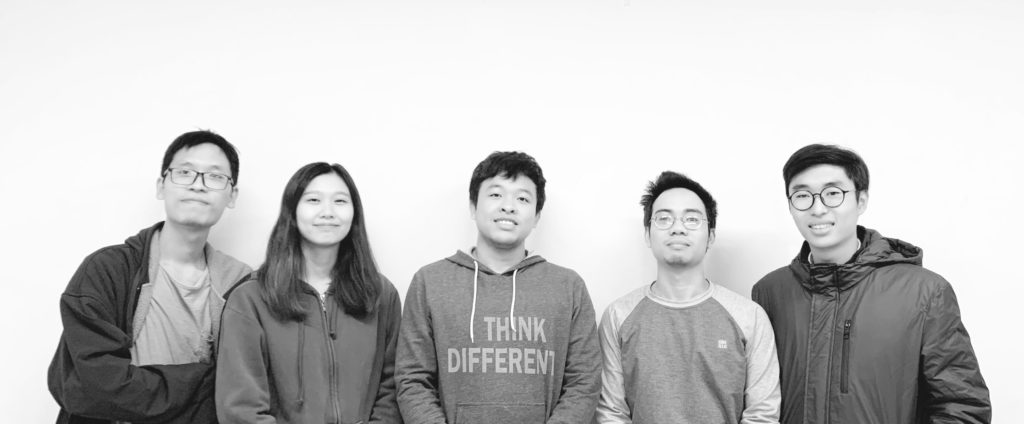 As part of a series of online activities for FuturArc Prize (FAP) 2022, we talked to winners of the previous cycle to inspire this year's contestants. Click here to learn more about the brief and to submit your entries for FAP 2022 (registration & entry submission by 25 Feb 2022)!
Hailing from Vietnam, the team consisting of Quang Huy Nguyen, To Nga Huynh, Hoang Long Nguyen, Phi Hung Nguyen and Minh Duc Chu submitted the proposal titled Dệt—'weaving the urban carpet' with Nature in an area that has experienced rapid development and commercialisation—which won 1st Place in the Student Category of FAP 2020. Read the team's advice and experience that led them to champion the competition below!
---
Q: As a winner of the previous cycle of FAP, please give some advice for students who are planning to participate in FAP 2022! The theme for this year is Reinterpretation, where we ask them to imagine new Green solutions to reuse and reactivate buildings that are sitting empty.
A: For this year's theme, our team would like to remind students who are planning to participate in this competition to pay attention to the impact of existing buildings on their surrounding areas in order to have a good concept that also has a positive impact. If the solution can be applied on a large scale, it would be a big plus for your submission. We hope that all of you will have many excellent ideas.
Q: What does winning the award mean for you? Since it's a great starting point for a student to have won an esteemed international competition, has it helped you in your career or further education?
A: Winning first place for FAP 2020 Student category meant a lot to our team. In addition to the financial incentive, FAP has also partly shaped the development of each member and created an extremely good condition for each person's starting point after graduating from university. After nearly two years since participating in the competition, we still retain our passion for architecture and have achieved certain results in our practice or studies and research.


Q: From the experience of participating in the contest, what were the challenges that you encountered and how did you overcome them? What is the most valuable lesson that you have learnt?
A: The biggest challenge our team had to face was controlling the amount of research and concept development on both the architectural and planning scales. In order to overcome that, our team had to spend a lot of time researching to find the right and most interesting direction. After completing the competition, the valuable lesson that our team has learnt is the method of developing an idea [from] a general point of view and always following orientations that have been fixed.
Q: Can you tell us what made you interested to participate in the competition at first?
A: We would like to thank the organising committee for creating an interesting 'playground' for architecture students and young architects. For students, FAP is a big, highly competitive competition, especially in an international environment. Our team members were students from two architecture universities in Hanoi, and we have always wanted to have the opportunity to learn and to have more design experience. The theme was also a very interesting topic for us.
---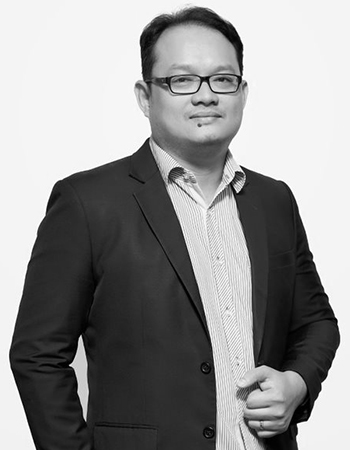 Also in the context of Vietnam is a juror for FAP 2022: Quang Vu Linh, who is a sustainable design architect, researcher and educator. Being on the Board Directors of Vietnam Green Building Council, Advisory Board for EDGE (IFC, World Bank) Green building certification, Vice President of HCMC Green Architecture Club, Committee member of IBPSA International Building Performance Simulation Association Vietnam, Quang seeks to make Vietnam a key destination for sustainable building practices in Southeast Asia.
Read an excerpt of our Q&A with Quang, where he addressed some of the most common considerations about Green standards and their role in ensuring sustainable practices throughout the industry!
---
Q: How important are Green building standards?
A: Green building standards are very important in orienting and quantifying the building performance for the categories of energy, water, materials, health and environmental sustainability. Most Green building standards are voluntary, and target the market-leading group of buildings in the market, so there will be higher requirements than the national design standards and building codes in each country, and have new requirements such as reduction of waste and pollution as well as improvement of the quality of indoor environments.
With the above assessment criteria, Green buildings make the opportunity to gain a competitive advantage by differentiating products and adding value to customers and users. Green standards provide a common platform on sustainability with the participation of design consultants—architecture, structure, M&E, landscape, acoustics, among others—[where the] consultants, contractors, operators and investors can jointly identify the most effective Green solutions for the project.


Q: [How do] we compare EDGE to LEED, Green Mark or GBI?
EDGE is a Green building certification system for emerging economies. Certified buildings must demonstrate resource efficiency of 20 per cent in the categories of energy, water and embodied energy in materials. In other green building rating systems such as LEED, there are more categories including location and transportation, sustainable sites, materials and resources, indoor environmental quality that look at the building on a more holistic view of sustainable design, construction, operation and maintenance.
EDGE is an independent certification system that currently does not have a reciprocal relationship with other international rating systems. It is non-competitive in nature, as its intention is to help scale up Green building ecosystems in emerging markets. It is one of many other Green building certification systems, each having its own purpose and advantage within a given market.
Q: What are some of the challenges in implementing the rating system?
A: The implementation of Green buildings in general always faces many challenges in terms of incremental construction costs. This cost is not actually wasted, but is a future investment in the building's equipment system for the building's operational efficiency—and these solutions often have a payback period about three to five years. Depending on the initial investment and design of the project, the EDGE certification will take about one to two per cent of the total investment. The costs incurred are mostly for the upgrade of building envelopes (walls, windows, roof), air conditioning and ventilation equipment, occupancy sensor and timer control systems.
Originally published on Construction Plus website.
---


Read related projects below:
RELATED: A Case Study from China: Low-carbon building innovations are changing future architecture
RELATED: Reaching Carbon Neutrality in Hong Kong
RELATED: A Singapore Perspective: Carbon Goals for the Built Environment
RELATED: The FuturArc Interview: Jason F. McLennan
Previously Published Online Exclusive Feature