When considering societal issues and Cross-Generational Architecture, we may encounter questions such as: what are the pertinent needs/wants experienced by different layers of society? How does migration affect spatial structures? And how can our design solutions be sustainable for future generations to come?
We have selected a jury panel for FuturArc Prize (FAP) 2023 with expertise and experience in these topics—and look forward to assess your competition submissions! Click here to read the full brief of the competition; and register now from FuturArc App!

---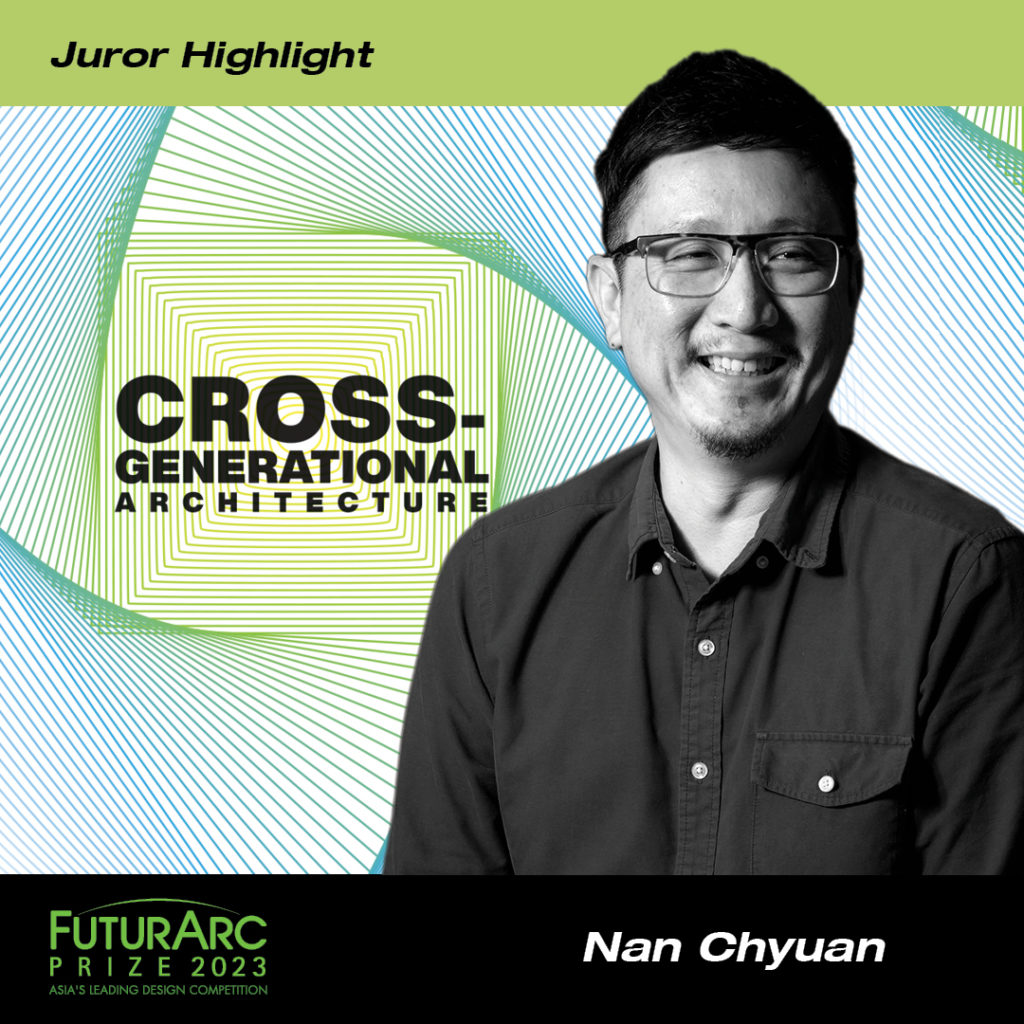 Nan Chyuan is a Director at FARM, a cross-disciplinary design practice that won the President*s Design Award in 2010. In 2017, he was recognised as one of Singapore's emerging architects in Urban Redevelopment Authority (URA)'s 20 Under 45 exhibition.
He graduated from the National University of Singapore (NUS) and subsequently from the Architectural Association in London, and is now an Adjunct Assistant Professor at NUS. He is currently the First Vice President and Education Thrust Chair of the Singapore Institute of Architects, where he has been a council member since 2019.
Among his notable projects is a prototype nursing home design as part of the Centre for Ageing Research in the Environment (CARE)'s study led by NUS in collaboration with URA.
---

Dr Miya Irawati trained as an architect and urban planner, and is a Green building practitioner.
Since 2007, she has been involved in devising policies to pilot initiatives for the housing sector in Indonesia with ministries, local governments, universities and research centres ranging from Southeast Asia to Europe and the US. She has taught at Tarumanagara University and abroad since 2008.
From 2016–2021, Dr Miya was a researcher at Urban-Rural Systems, Future Cities Laboratory (FCL), ETH Zurich, in Singapore. In 2017, she received a scholarship from FCL and National Research Foundation of Singapore to obtain a PhD in Human Geography from National University of Singapore.
Her project with ETH Zurich called Expandable House implements sustainable architectural values for housing provision in peri-urban, migrational areas of Monsoon Asia. It was awarded Best Living Space in Asia-Pacific by INDE AWARDS and was part of the shortlist for the 2022 Aga Khan Award for Architecture.
---

Dr Tan Loke Mun has been a trailblazer for Green and tropical architecture in Malaysia throughout an influential career spanning more than 30 years.
Aside from being a long-standing member of the Board of Architects (LAM) since 2003 and the President of the Malaysian Institute of Architects (PAM) 2005-07, he was the team leader responsible for setting up the nation's first Green Building Index (GBI) rating tool in 2009.
He is the recipient of the prestigious Kington Loo Gold Medal, ASEAN Energy Award, FuturArc Green Leadership Award, and numerous PAM and REKA Awards. The multi-award winning GBI Platinum-rated S11 House is one of his biggest ideological successes.
---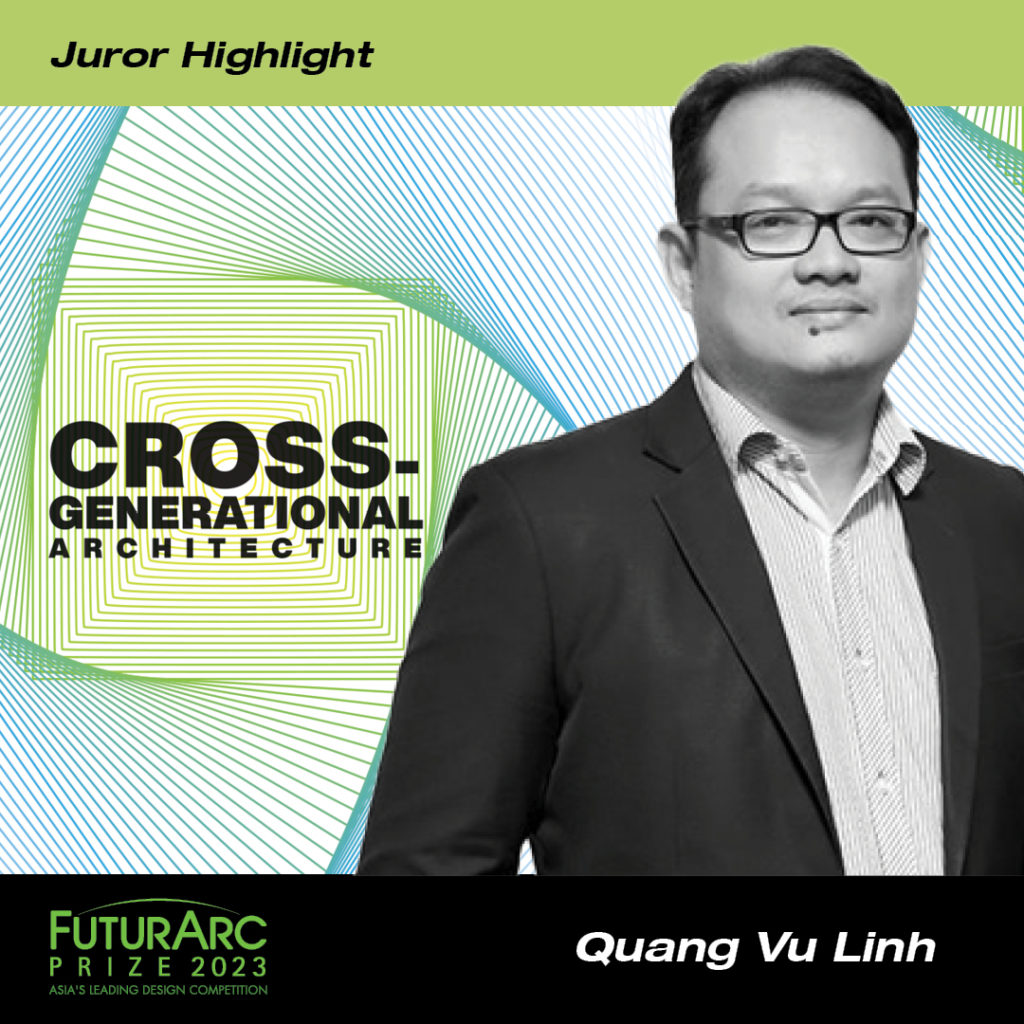 Quang Vũ Linh is a sustainable design architect, researcher and educator who has gained empirical knowledge and practical experience from his educational background in Australia, where Green practices and Green Star rating tools are well-known; and BIM technology at University College of Northern Denmark.
Quang is on the Board of Directors of Vietnam Green Building Council and Advisory Board for EDGE (IFC, World Bank) Green building certification; and is Vice President of HCMC Green Architecture Club and Committee member of IBPSA International Building Performance Simulation Association Vietnam. He currently is the Managing Director at ARDOR Green.
He was awarded the Young Architect of the Year 2014 by Vietnam Urban Planning and Development Association; and was conferred Top 10 Architects Award by BCI Asia thrice in 2009, 2015 and 2021.
---
Previously Published Online Exclusive Feature